How getting businesses "just happens" to this broker

It switched to auto pilot after being in the industry for more than 14 years
2019 Top 10 Brokerages

Despite the challenges of the last year, these brokers have continued to grow
SPECIAL REPORTS
2018 Commercial Lenders Roundtable
Top 10 Brokerages 2018
2018 Brokers on Aggregators
Three brokers discuss growth and success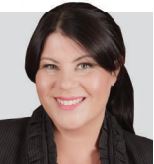 Rebecca Jarrett-Dalton
Founder
Two Red Shoes
I love tech. I'm a total gadget junky. In the current climate in which compliance and fast-paced delivery are key, tech, such as DocuSign and bankstatements.com.au, provides solutions that improve speed and accuracy. Most clients are visual.
I present with an iPad and email presentation drawings so I have a copy for my records and they have a future roadmap. The method builds referrals.
My devices collect ID and other documents and securely send them straight to cloud drives, removing privacy risks and saving time and space used for storing paper.
Tech provides amazing tools to streamline my business. Everything from lead generation to delivery is enhanced by current technology trends.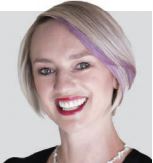 Deanna Ezzy
Director
More Than Mortgages
Technology is a huge part of my business.
We use a variety of platforms to help with our processes; these include bankstatements.com for collection of bank statements and living expense verification, Pipedrive to track submitted loans and leads, Salesforce for our CRM, Mailchimp for newsletters, LinxCRM to track commissions, SendOutCards for physical birthday cards for clients, and GoToMeeting for virtual meetings.
Next on the list for me is Acuity Scheduling and Zapier.
Acuity Scheduling prevents any back and forth between me and my clients when they're booking appointments, and Zapier links Acuity to Salesforce and my Outlook calendar.
I would have no idea how to operate a business without all these tools!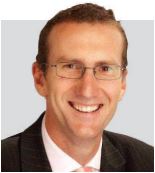 Ian Simpson
Personal mortgage adviser
Smartline
Mortgage brokers are in the information transfer business. This means we are among the major beneficiaries of technology.
We are in a uniquely fortunate position of being able to capitalise on technology to do our jobs faster and deliver better outcomes for clients.
There are numerous tech tools that I now find indispensable in my daily business life.
For example, I regularly use bankstatements.com.au, the CoreLogic Pro app (RP Data), iPhone Text Replacement, Gmail Text Expander, Siri, Trello, TurboScan, 10bii Financial Calculator, DocuSign, Evernote, Google Drive and Otter.
Technology allows for continuous process improvements, and this will only get better as more investment flows into fintech.