Historic cash rate cut offers opportunity for brokers

Now at a low of 0.75% the questions remains: how much lower will it go?
Private construction finance: a new tool for your lending box

How you can breathe new life into your business with a different product
SPECIAL REPORTS
2018 Commercial Lenders Roundtable
Top 10 Brokerages 2018
2018 Brokers on Aggregators
While they remain committed to giving their best to customers, Financia managing director and broker Leon Spadavecchia and his team don't profess outcomes they honestly believe they can't achieve. Instead, they stick to doing what's reasonable.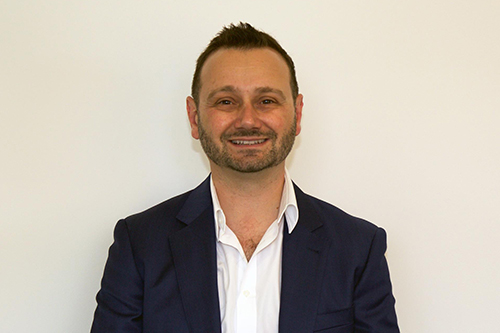 "We set monthly targets and are extremely focused on achieving them — whether it be related to customer service or settlement," Spadavecchia, a 2017 and 2018 MPA Top 100 Broker finalist, told MPA.
"My team and I meet regularly to ensure we are all abreast with every single transaction, and I love getting in the trenches to help where required."
According to Spadavecchia, who has over two decades of experience in the finance sector, helping customers where they had been let down by inexperienced brokers or banks directly generates more referrals and repeat business. With an innate understanding of policies, he can structure a customer's finance and find the right bank to meet his or her goals and objectives, whether that be financial or lifestyle.
His time in the game has helped him establish a mature database, Spadavecchia said. An expert in the real estate industry, he also works with referrers who list and sell properties and an EA and PA who are heavily involved in all customer transactions.
Spadavecchia has just recently formed a partnership with a big referral agency. The process has been a "a slow burn" for over two years, but in the end, it boosted the profile of the agents and allowed them to see that working with Financia helps them list and sell more properties.
In the future, Spadavecchia aims to focus more on assisting clients who wish to grow their investment portfolio or reduce their debt. "Expanding my own personal team by taking on another broker to potentially handle new enquiries will allow me to work closer with my existing database," he said. "But I need more time."
Spadavecchia considers the AFG software "a big winner," particularly its SMART marketing program as it ensures communication between his team and customers remains constant. On the fun side, his business has recently started an indoor soccer team to provide its staff a way to kick back while building teamwork.
An avid music fan who enjoys concerts, Spadavecchia loves to spend time with his family and help his kids become the person they wish to be.
Related stories:
Broker helps build mega business on time-tested foundation
Joining real estate network proves key to success for this broker