BDM looks through "business lifecycle perspective" to build broker business

The last twelve months have been both challenging and rewarding for him
BDM looks through "business lifecycle perspective" to build broker business

The last twelve months have been both challenging and rewarding for him
SPECIAL REPORTS
2018 Commercial Lenders Roundtable
Top 10 Brokerages 2018
2018 Brokers on Aggregators
Early on in his career, Home Loan Expert finance broker Mohit Lal Pradhan developed a three-year plan he stuck and made himself accountable to.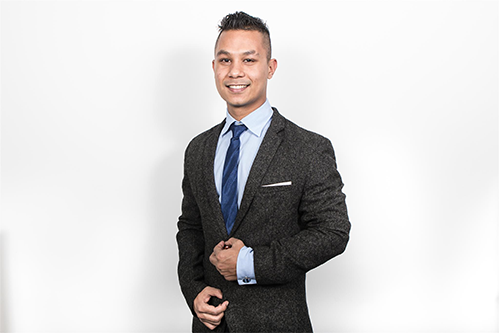 "Year one was to learn as much about mortgage broking, while giving my clients the best service and getting as many testimonials as I can so I can build a brand reputation," the 2019 AMA Adelaide Bank Young Gun of the Year – Independent finalist told MPA.
"Year two was improving upon year one, making sure to give consistent quality service and attempting to build some recognition in the industry which I could use to support my conversations with customers."
"And year three is about using those skills and reputation to increase business volume and generate more referral business."
A new home
When Lal Pradhan was still living in his homeland of Nepal, he held broker support roles at the country's Home Loan Expert office, handling post-settlements and loan top ups. Upon moving to Australia in 2017 to get a master's in marketing, he took a part-time assistant position from Home Loan Experts managing director Otto Dargan. Two months before the year ended, Dargan made him a full-time broker.
According to Lal Pradhan, although he was new to Australia and had no customer base nor a small social circle at the time, he still had a "big advantage" because he had been a part of Home Loan Experts Nepal and understood how the business operated and provided lead generations via its website and loan processing.
Lal Pradhan found adjusting to a western culture "quite exciting". With the help of new-found Australian friends, he learned to settle in and eventually "fell in love" with the country.
Understand their wants
At the start, Lal Pradhan wrote $2m-worth of loans per month. Now, his monthly submissions ranges between $10m to $14m.
According to him, since Home Loan Experts is already well-established, he has not made any "massive changes" to its "great business model". He, however, constantly reviews his processes and resources to maintain an exceptional customer service.
"The most important part of a great customer service is really understanding what customers want to achieve and finding the right solution. For some, the goal is to get the cheaper source of finance, while for others, it's getting a convenient source of finance," Lal Pradhan said. "Knowing that and taking them to the right lender is how you can deliver the best outcome."
Home Loan Experts survey customers at various points throughout the loan journey to ensure its brokers meet customer expectations and identify areas they got right and can improve.
When a broker starts doing high volumes, the brokerage provides them with file management support via its loan processing team. Brokers then get a dedicated assistant as their settlements continue to grow.
Lal Pradhan has found that ever since his dedicated assistant broker Rojina came in, he has been writing more volumes. Rojina helps mostly with assessment and administration tasks to allow him more time with customers.
"I want to settle around $60m for this financial year without compromising my customer service," Lal Pradhan said.
"I plan to achieve it by continuing to make my processes more efficient, by focusing on the right customers and business referrals and, definitely, by working harder."
Related stories:
BDM runs business on "being there for brokers"
In the frontline trenches: How this Young Gun overcomes challenges