Best Interests Duty will "spur the next wave of growth"

The legislation was introduced into Parliament yesterday
How to avoid mental exhaustion

Carson Tate offers three ideas for replenishing your mental reserves
SPECIAL REPORTS
2018 Commercial Lenders Roundtable
Top 10 Brokerages 2018
2018 Brokers on Aggregators
While some are still wary of using new digital tools to help grow their business, others are embracing the changes and seeing the results speak for themselves.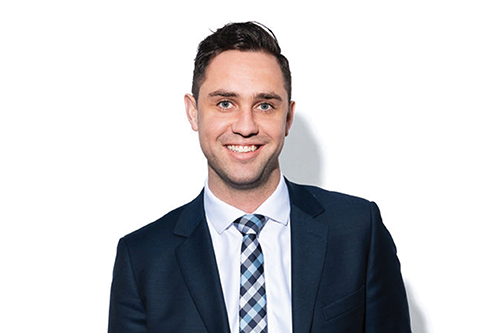 One such broker, and one of MPA's Top 100 Brokers of 2019, recently recorded his first $10million month thanks to his aggregator's digital fact find tool.
Jacob Decru of Loan Market's One Network Broking Group has used the tool to increase client conversions and win him back time that had been lost to added compliance measures.
The tool, a feature of Loan Market's award-winning platform, MyCRM gathers client data in an easy, online solution powering the customer to co-create their application and collaborate with their broker. This means brokers spend less time gathering documents and inputting data and more time with their customers.
Eclipsing his previous record
According to Decru the Online Fact Find reinvigorated face-to-face engagement with his customers and strengthened his broker-client relationship.
Decru recorded $10m in settlements over October, eclipsing his previous best-ever month of $9.6m.
Throughout the month, he averaged an 88.89% open rate from 45 Online Fact Finds to new clients.
Since its launch, over 15,000 fact finds have been created and distributed by Loan Market brokers, with almost 85% of the network using the tool.
"I'm a big supporter of the Online Fact Find," said Decru, who started his broking career in 2012.
"We've gone paperless in the office for ease and efficiency, but customers also expect that, today – they want the professionalism of a digital broker.
"I made a decision to really take advantage of the Online Fact Find at the start of this year. To think that I was filling out CPAs by hand 18 months ago now seems incredible to me."
When Decru books an appointment with a new client, he rings them ahead of sending an email that includes personalised information about him and a link to a 'partial fact find'.
"In that phone call I position why I'm seeking that information – it's important to clearly point out the benefits of their engagement," he said.
"Once they've uploaded the partial fact find information, I know there's a very strong chance they'll convert."
Winning back time
Decru said the Online Fact Find has saved 'hours of time'. "It's probably won me back the time that brokers have lost to added compliance," he said.
"The appointment meeting still goes for an hour, but I can do so much more in that time having already collected the digital data.
"For instance, if they're a First Home Buyer, I can explain to them what a conveyancer does or another part of the real estate journey. It's really re-shaped my relationships with clients; my connections are so much stronger."
At the conclusion of the meeting, the client fills out the remaining information in the full Online Fact Find. Decru's credit manager reviews the information in the morning and points out any omissions for the client to complete.
"The tool really engages the client and provides a lot of confidence when you couple it with proven face-to-face strategies," he said.
The Online Fact Find has been part of Decru's digital overhaul in 2019. A member of Loan Market's Elite Group, he has heightened database e-comms, Google Reviews and his Instagram / Facebook profile over the year.
Related stories:
MPA's Top 100 Brokers 2019: #74-50
REVEALED: See the first of MPA's Top 100 Brokers
Commercial finance "not a direct translation"
The four principles to helping brokers succeed