How this top broker has made the Nepalese community proud

Talking to MPA about the complex lending environment, he says borrowers need brokers more than ever
How to be an introvert and run a successful client-facing business

This self-confessed introvert shares her tips
SPECIAL REPORTS
2018 Commercial Lenders Roundtable
Top 10 Brokerages 2018
2018 Brokers on Aggregators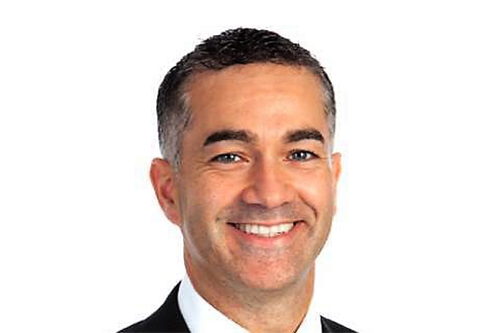 Being able to surpass $50m-worth of loans every year, Mario Borg Strategic Finance principal founder and 2018 MPA Top 100 Broker finalist Mario Borg can easily be assumed as someone who works long hours and makes use of a special system. Borg values both but has a different take on the matter.
"The truth is it just happens," Borg told MPA. "Having been in this industry for over 14 years, new businesses just find their way to me, at least half of them does – it's on auto pilot."
"The other half happens by proactive ongoing management of our clients' loan portfolio. I genuinely believe that our after-care program is second to none."
Businesses may come naturally to Borg now but that doesn't mean success just happened to him by accident. According to Borg setting financial targets and hustling for business was critical to his success in the early years. He worked hard to build a reputation based on trust, sound advice and ongoing reliable service until people began hunting him down to seek his help and recommending him to family, friends and work colleagues.
Part of his DNA
Prior to launching his current brokerage, Borg sold his old mortgage broking business at four times its annual trail. An achievement he is proud of. The business was sold as a going concern, and still operates today by two mortgage professionals who are as passionate about the industry as he is.
After a short break, Borg realised that property and finance was in his DNA and decided to re-enter the industry with two businesses.
First is the Masters Broker Group, a mentoring and coaching program with a "unique business model" Borg established with his friend Andrew Tan for new and seasoned brokers.
The second is the Mario Borg Strategic Finance, his re-established broking business that consistently earns a spot on MPA's Top 100 list.
According to Borg, his mortgage team would rather focus on strong deals and dismiss the marginal ones so the loan journey can be easy for everyone. However, Borg added, that somehow, they still find themselves fighting tooth and nail over one third of their submissions for their clients — which he finds "a waste of time".
Borg admits that although compliance can be a challenge, he has no issue with it. What frustrates him is the number of document-related questions that varies from lender to lender. He hopes that one day "commonality and common sense will prevail".
Point of difference
While his team depends on systems, checklists and templates in order to provide a consistent first-class customer service, Borg maintains a personal blog that affords him a "point of difference".
"My main marketing source is my regular blog about property and finance matters," he said. "I write my own blogs, which have a large following as my own style and opinion captures the attention of my audience. I use social media merely to position myself as a subject matter expert, as opposed to blowing my trumpet for no real value."
In the future, Borg, despite possessing the ability to further grow his business, wants to mainly focus on what happens outside office hours. "As they say, work to live – most people do it the other way around," he said.
"Mortgage Broking has given me a fantastic lifestyle and has enabled me and my family to see many parts of the world. It has also provided me with the fuel to grow a sizeable property portfolio."
Related stories:
Award-winning broker's biggest accomplishment is referrals
Broker prefers to be "painter" in the big picture