Broker's role clear as even experienced home buyers are confused

Aussie chairman said it was "crazy" to have ended up in this position
In tough situations, this broker presents "the solution, not the problem"

With the changing landscape he has also had to focus on setting client expectations upfront
SPECIAL REPORTS
2018 Commercial Lenders Roundtable
Top 10 Brokerages 2018
2018 Brokers on Aggregators
Upon returning to Australia following a remarkable career as assistant to the head of linguistics at the International Court of Justice of the United Nations at The Hague, La Trobe Financial BDM Dawn Inanli took some time off to reassess her career path.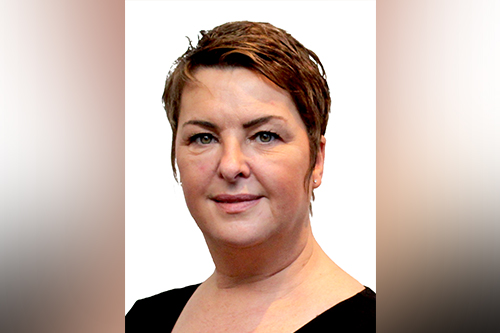 "Having had a chance to work within the mortgage and personal lending environment whilst working within the UN, I got interested with the lending environment a lot," Inanli told MPA. "So, I made the decision to change my career path and I haven't looked back since."
According to Inanli, BDMs are no different from brokers. "In essence what makes a great broker also makes a great relationship partner," she said. "Knowledge is an essential part of our business, and so does relationship, listening and understanding each broker business — what it wants to achieve in the short and long term — and how we can make a difference."
Not sexy but important
For Inanli, a great broker, on some level, is a people person. It's not that they can quickly and easily strike up conversations with strangers; they just enjoy it. They are the kind of brokers who "build strong networks and relationships with lenders and business partners — two-way communicators who are willing to listen and learn from an expert on any given topic".
When it comes to moving from A to B, great brokers can do it in an effective manner, according to Inanli. She views processing as something that's "not sexy but very important" as it governs and defines everything, from servicing a new customer's mortgage to scheduling catchups prior to a re-mortgage.
Great brokers also recruit people who can take on key responsibilities and embrace change and diversification. "The industry is constantly changing, and successful brokers change with it," Inanli said.
Challenging but rewarding
While each day comes with its own set of challenges, customer situations or scenarios always come first for Inanli. She feels fortunate to be in the specialist lending arena and have a "great credit and support team at Le Trobe Financial that help obtain options for their broker partners".
"Scenarios, whether simple or complex, are part of my role and knowing that our broker partners are thinking about La Trobe Financial means I'm doing my part," Inanli said. "Not giving up and finding outcomes is challenging but very rewarding."
Inanli keeps herself abreast of emerging technologies so she can promptly respond to the requests of their broker partners via the communication channel they prefer.
As the policies and processes of all lenders vary from each other, Inanli encourages brokers submitting to La Trobe Financial for the first time to have a chat with her. It may be easier to submit applications online because it removes any chances of double ups or handwritten errors, but La Trobe Financial prefers to see a written summary of the customer's situation and what they require, she said.
Apart from building relationships with La Trobe Financial's broker partners, Inanli is busy establishing a business that makes Australian-made and -designed ecofriendly swimwear. With her partner, she also likes to get involved with charity events. She is planning to put some time behind charities La Trobe Financial supports.
Related stories:
"Diversification is key": BDM helps brokers branch out of residential
For this BDM, brokers are "at the centre" of everything he does