Best Interests Duty will "spur the next wave of growth"

The legislation was introduced into Parliament yesterday
How to avoid mental exhaustion

Carson Tate offers three ideas for replenishing your mental reserves
SPECIAL REPORTS
2018 Commercial Lenders Roundtable
Top 10 Brokerages 2018
2018 Brokers on Aggregators
Although she has experience in the commercial lending space, Astute Financial finance broker Robyn Beath "gets more of a kick out of helping people get into their own homes", especially those deemed hopeless.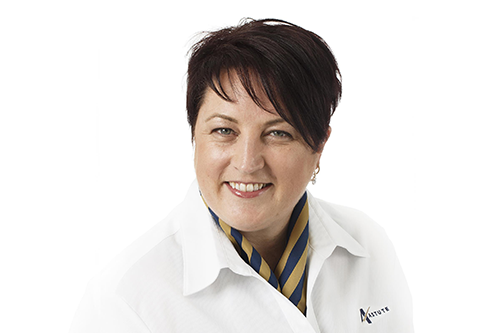 "I am a homeowner myself so I can relate to them — the goal they are trying to achieve and the enormity of it all," the 2019 AMA ALI Group Broker of the Year – Insurance (Mortgage Protection) winner and Broker of the Year – Regional finalist told MPA.
"I enjoy being part of their journey; in what can be one of the largest transactions a person will do in their lifetime."
Beath, who had worked for a big bank for over two decades, finds new clients mainly through referrals of existing ones. She takes prompt action with every new enquiry, meeting new clients in-person to explain everything about the home loan process and ensuring they are comfortable to ask questions.
"Say things as they are. Make sure clients understand the process and timeline and keep them updated. If you do this, they are less likely to ask questions along the way; hence saving you time responding to needless calls," she said.
A visual person who depends on basic spreadsheets and Astute's CRM to update clients and track deals, Beath views time frames as a constant "juggling act".
Apart from meeting deadlines and keeping clients, real estate agents and conveyancers informed about bank turnaround time, she must appease credit officers by supplying them with the extra information they demand.
"Communication is the key. Keeping organised and across the status of each file ensures nothing slips through the cracks," she said. "Knowing where I am at and what I have achieved drives me to exceed my goals."
Beath intends to increase her targets each year by continuously providing high calibre customer service and keeping abreast with industry changes.
"If you think you know it all, you are wrong. Learning along the way will help you become a better broker to your clients," she said.
To contribute to the community and make her business known, Beath has been involved with the Newborough Football Netball Club in the last five years as their secretary and merchandise officer. She likes the outdoors and often goes hunting, fishing or camping with her family.
Related stories:
Restructuring organisations: How this broker thrives in commercial space
No matter how big or small: Why this new broker is open to any scenario