Josh Frydenberg: It is up to you to embrace the opportunities

"I encourage and urge you to embrace this opportunity…to ensure your very important industry continues to prosper and survive"
Andrew Tierney: The elephant in the room

The credit risk professional says lenders are often unaware of the scale of their fraud problem
SPECIAL REPORTS
2018 Commercial Lenders Roundtable
Top 10 Brokerages 2018
2018 Brokers on Aggregators
When a couple decides to dissolve their marriage, determining how to divide the marital home often causes the most problems. Which is why brokers need to bump up their knowledge on that front.
In divorce cases, the marital property goes into an asset pool — unless there's a pre-nuptial-type document stating that one partner keeps the home, licenced Australian financial adviser and author Helen Baker told MPA.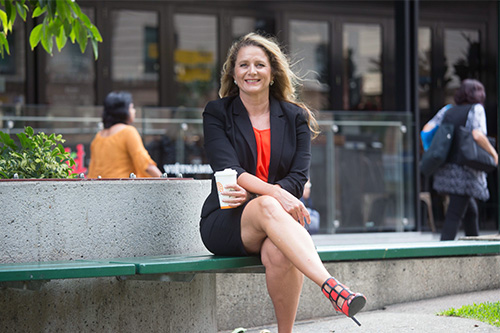 An analysis based on each individual's contribution before and during marriage, as well as on future needs, will determine the percentage range or dollar amount each will get.
Then it becomes a question of who will keep which asset, said Baker, who has written a number of books to help women gain financial freedom.
Depends on the debt
Baker said a divorcee's decision to buy out their share in the marital home or to continue owning it with her ex-partner depends on the level and serviceability of the debt.
According to Baker, the law states that both are supposed to sever ties with each other, so holding the home jointly may not be legally possible. It's best to seek legal advice.
When family is involved, many women want to keep the home to sustain stability for their children, but Baker warned against this.
"One of the biggest mistakes women make is to keep the house," she said. Adding that often, without enough knowledge about the long-term consequences of retaining a home, many women are forced to sacrifice their other assets and end up selling the property.
Whether buying a new home or moving out during or after divorce, women should get advice about what they can afford and how all their assets can work together to bring financial security and independence. Homes cost a lot of money to get in and get out of, Baker said.
According to her, having one's divorce financial adviser and mortgage broker working together can help bring security and wise decisions. Baker provides five foundations in her book On Your Own Two Feet that will keep women covered in case something goes wrong.
"There is no point buying a home if you fail to have a foundation in place and have to sell" she said.
You need a team
According to Baker, most people make mistakes when the only advice they seek during divorce is legal. Even family lawyers agree to that.
Divorcees need a team — a legal team, financial team and emotional team. On the financial bench, they need a financial specialist, a mortgage broker and sometimes an accountant. These professionals can look at financial structure, mortgage affordability and even the big picture, including time between now and retirement, debt, cash flow and capital gains issues.
"If you receive pre-settlement advice from all these teams and they're working for your best interest, you should have better outcomes and make wiser choices."
Many people seek advice after they settled only to find out they made some big mistakes that often cost way more than their legal fees and have long-term financial consequences. To improve a woman's chances of keeping her lifestyle after divorce, she should seek advice because knowledge is power, and it helps avoid mistakes, Baker said.
"Many will walk away with less because they think it's too hard, but let your team help you," she added.
Baker has repeatedly stressed in her book and public appearances the need for pre-settlement advice because that will help one determine mistakes that can be avoided and understand the pros and cons of various options.
"Avoiding mistakes is key," she said. "Getting advice from specialists — legal, financial and emotional — will help you get on and stay on your own two feet."
Helen Baker is the author of One Your Own Two Feet – Steady Steps to Women's Financial Independence and On Your Own Two Feet Divorce – Your Survive and Thrive Financial Guide
Related stories:
Keeping single parents in the family home
Happiest Clients: When more than just the land gets divided