How this new broker finds approach to industry

He managed to generate a "steady stream of quality clients" despite starting out during the royal commission inquiry
How this new broker finds approach to industry

He managed to generate a "steady stream of quality clients" despite starting out during the royal commission inquiry
SPECIAL REPORTS
2018 Commercial Lenders Roundtable
Top 10 Brokerages 2018
2018 Brokers on Aggregators
The industry seemed like a battlefield for Smartmove mortgage and finance adviser Tom Morison when he was just starting out in 2017.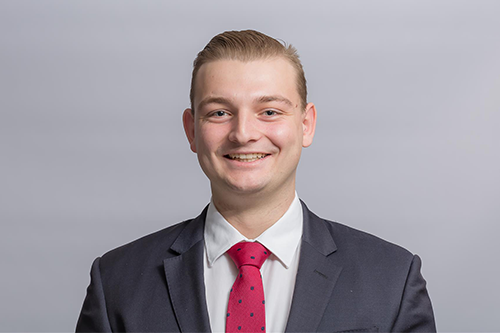 "It's always the case. When you're starting out, you don't know that many people who have been in the industry for ten years; thus, you are not easily able to set customer expectations," the 2019 AMA Adelaide Bank Young Gun of the Year – Independent winner told MPA.
"Now, having been in the frontline trenches, these challenges naturally disappear."
Without any elaborate marketing, Morison saw his business grow via word-of-mouth and referrals. He first reached out to fellow university alumni, previous work colleagues and other people from his existing network to build a client a base. He also exposed himself to as many scenarios as possible to develop his ability to handle various deals.
A two-man tightknit team
In his "tightknit team of two", Morison and supporting team member, Michelle Armedilla, ensure they deliver the expected service when working with a larger client base. According to him, finding new team members can be tricky; but knowing someone on a personal level, which includes being aware of problems they want to solve in their careers, can be a starting point.
Like Armedilla, potential additions to his team need to possess a strong drive to constantly improve their skills, a mindset of being on the front foot of providing customer service and a desire to step outside their comfort zone.
For Morison, brokers should learn to manage expectations in the ever-changing mortgage marketplace.
"Under promise and over deliver," he said. "This can be applied to every aspect of your on-going client relationships; especially when you're in the thick of an active matter for a client. It is of absolute importance.
"I would go so far as saying I am a mortgage broker who is also an expectation manager."
While getting recognised at the Australian Mortgage Awards confirms that his business practices and strategies are heading in the right direction, winning the trust of customers gives Morison the greatest satisfaction.
"Hands down the biggest accomplishment now and in the future is receiving an email or call from a new client who has been referred by an existing client," he said. "There is no feeling that is as rewarding and humbling."
No time wasted
To become more efficient, Morison has begun a new routine. He tackles his three most difficult and time-consuming tasks first thing in the morning, then establishes a timeframe within which to accomplish other activities.
"One of my pet hates is wasting time, so I try to be as productive as possible throughout the day. It allows me to leave the office with a feeling of having accomplished those trickier tasks," he said.
With a "very strong, goal-driven personality", Morison would like to lead a team someday and see those working closely with him succeed. He is also a big supporter of lifelong learning and hopes to pursue a master's degree and other programs while building a career.
Having an American dad, Morison started playing baseball at age five in a team called "The Ankle Biters".
There is a baseball community in Australia that a lot of people don't know about, he said. Although small, the community has given him lifelong friends whom he plays with on a weekly basis.
"I have a large extended family back in the States, so the community also gives me something to relate back to them," Morison said.
Related stories:
From FHBs to property developers: How this new broker expands her market
Broker builds customised CRM to achieve "unique business function"