Broker's role clear as even experienced home buyers are confused

Aussie chairman said it was "crazy" to have ended up in this position
What does the proposed best interest duty mean for your business?

Draft legislation is now out for consultation until October 4
SPECIAL REPORTS
2018 Commercial Lenders Roundtable
Top 10 Brokerages 2018
2018 Brokers on Aggregators
All brokerages work to educate clients on loans, but Mortgage Choice Oakleigh is standing out from the pack with its style of delivery.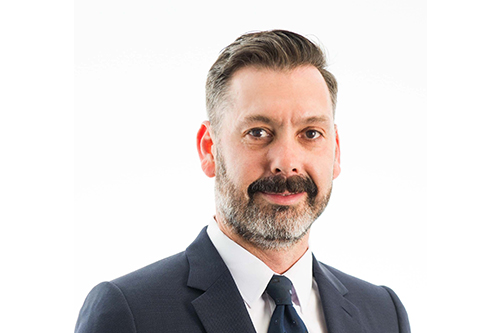 "I adapt each client's education to the level they want to know – but it's very important to me that my clients are making decisions they understand," Mortgage Choice Oakleigh owner manager and 2018 MPA Top 100 Brokers finalist Marvin Coleman told MPA.
"The client service my small team delivers is underpinned with rigorous processes to make sure we're avoiding rejected applications and errors."
"We do our best to shield our clients from the stress of getting chased by lenders and transaction hiccups. In difficult situations, we always try to present the solution, not the problem."
Coleman's approach resonates so well with clients that his team enjoys rave reviews on Google. "Our workflow is highly process driven…we aim to delight all our clients and through that we get their repeat business and word-of-mouth referrals," The 2018 Mortgage Choice Single Operator of the Year said.
The Mortgage Choice Oakleigh team has trialled various technologies to remain connected and top of mind with clients, but for them, nothing beats the old-fashioned personal phone call. According to Coleman, a quick call is a great opportunity to check in with clients; to establish if anything has changed for them and if their borrowing strategy might need refreshing.
When the Royal Commission released its report in February 2019, Mortgage Choice Oakleigh, like virtually all brokerages, was taken aback by the Commission's recommendation around broker remuneration.
Coleman saw it as a blow to lender competition and borrowers, arguing how lenders can possibly stay in business without retail presence. Thinking the Australian Labor Party would win at that time, Coleman lobbied shadow minister for financial services Clare O'Neil, who also happened to be his local MP.
"Clare was very receptive and gave me an hour of her time on the phone, then hosted a meeting with a group of brokers in her office. While I was professionally relieved when Scott Morrison's team won the election, I have to say, Clare O'Neil gained my full respect through that process," Coleman said.
The biggest challenges confronting the team at Mortgage Choice Oakleigh now stem from the tightening of lender policies over the past 12 months. Because not only does it put extra effort, cost and risk into their process, it makes the loan journey more onerous for their clients.
Coleman addresses the situation by setting client expectations upfront, which is also part of their education process, and ensures his team fully understands their clients' needs and obtains the right documentation from them. To ensure not a single deal gets rejected, Coleman regularly talks to his BDMs and peers about any grey area scenarios.
While continuously growing his business, Coleman hopes to get more time clad in Lycra, riding his bike. To achieve this, he is looking at employing a junior broker with career development potential.
"I'd better get fit quickly, because I'm helping to plan my cycling club's biennial trip. We're doing a two-week Budapest to Berlin trip in September. Lots of hills and a few beers at the end of each day," Coleman said.
"I can't wait!"
Related stories:
"Staying true" makes broker one of the most prolific in Australia
With right amount of pressure and fun: How this broker drives productivity