MPA's Top 100 Brokers 2019: #49-25

Each week we'll be counting down the list to reveal the country's top 100 brokers
How digital fact find tool helped broker set settlement record

"To think that I was filling out CPAs by hand 18 months ago now seems incredible to me"
SPECIAL REPORTS
2018 Commercial Lenders Roundtable
Top 10 Brokerages 2018
2018 Brokers on Aggregators
PriorityOne Lending director and principal mortgage broker Craig Russell entered the industry knowing he can provide a much better service and outcome than the bankers and brokers he had sought help from himself.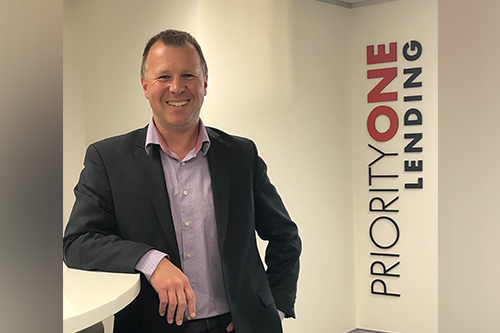 "My inbuilt drive to do that means I don't need to find other reasons to provide the best results for my clients," the 2019 AMA Broker of the Year – Regional finalist told MPA.
"I am quite fortunate that my support staff understand the concept of having a client at the end of a transaction and making sure they are looked after above all.
"Our focus is on providing our clients with timely, considerate and appropriate lending experience. We effort to clearly understand who our clients are and what they are about before going down the line of providing a solution from our many lenders."
Realising there is a dearth of Canberra brokers who concentrate on nothing else other than residential properties, Russell, on the onset, decided to become skilled in all lending areas to provide his customers with the best service possible.
His team takes pride in being able to serve a broad range of clients; however, for them, the key is to provide a solution for all the lending requirements of these clients at every stage of their life.
PriorityOne operates in various spaces, including home and investment property, asset finance, SMSF, business and commercial.
Warm and friendly
Russell has built a business with a "very clear culture" of assisting clients in "the best and most wholistic way possible". By developing a trusted network, his team can meet more than just their clients' lending needs. If required, they can also give assistance or recommendations in various areas, including financial planning, legal representation, real estate and health insurance.
"The most important thing about the way I operate is the relationships I create and foster, both with my client base and with other key partners inside and outside of the finance industry," Russell said.
PriorityOne enjoys a high level of return customer and client referral rate, making up around 70% of its total business each year. The brokerage is currently looking at another volume level increase due to new formed relationships in the financial planning, accounting and commercial lending fronts.
"We certainly provide a warm, friendly experience for our clients and ensure all results are delivered in a timely manner," Russell said.
"Clients are updated regularly and feel as though they are in complete control of their financial world, particularly in relation to a purchase, which in their eyes, is likely the most important financial decision they will ever make."
PriorityOne employs GEM, a CRM provided by its aggregator Centrepoint Alliance Lending and Astute Financial. According to Russell, while the system is not perfect, it is far and away the best they have used in his 14 years in broking.
More jumps
Feeling that he could have had given his team greater success had he not spent much time training brokers, Russell has decided to build a support team to be able to better focus on attracting more business.
He expects to see his volumes jump by 60% to 80% once his plan is fully implemented. Along with providing clients with a more efficient lending process, he hopes his new team structure would also improve his work/life balance.
As a small business, PriorityOne is not keen to take any chances on hiring staff who do not fit its culture. With the help of Centrepoint Alliance Lending, particularly its BDM Tracey Najjar, the brokerage gets to identify what it needs to grow, including which people to recruit.
Russell loves to spend time with his wife and two boys; he coaches his 8-year-old's soccer team and hits the coast to snorkel or kayak with his 11-year-old whenever possible.
While PriorityOne sponsors Tuggeranong United Soccer Club and RAMS Rugby League Club in Canberra, his family supports some charities outside work.
Related stories:
"Never just to get clients": Why this new broker likes to network
No matter how big or small: Why this new broker is open to any scenario