Broker success strategies for managing client expectations

AMA Young Gun of the Year (Franchise) panellists share their insights into managing expectations
Broker's recipe for small-town success

Mortgage Choice broker Marvin Coleman talks to MPA about how he got started in the industry and later overcame burnout to realise even greater success
SPECIAL REPORTS
2018 Commercial Lenders Roundtable
Top 10 Brokerages 2018
2018 Brokers on Aggregators
After starting his working life as a cabinetmaker, John Mohnacheff spent two years travelling abroad before deciding to switch career paths and enter the finance industry. He quickly realised that sales was his strongest suit – and "the rest is history".
Now, after more than 20 years rising up through the ranks at non-bank Liberty, Mohnacheff remains proud to be part of a business that is willing to "look beneath the surface" of a customer's situation.
"I have witnessed the company evolve and become a champion of diversification and a true leader in non-bank lending. And I am immensely proud of the relationships and reputation that Liberty has forged along the way," the father of four says.
As group sales manager, Mohnacheff has been given the opportunity to help shape the future direction of the business and pursue Liberty's mission of helping more people 'get financial'.
"I have witnessed the company become … a true leader in non-bank lending. And I am immensely proud of the relationships and reputation that Liberty has forged"
He provides guidance to "the largest fleet of BDMs of any non-bank lender", a team who he says continually inspire him with their dedication and commitment to helping brokers achieve the best customer outcomes. As a non-bank that has always championed the third party distribution model, Liberty's relationships with brokers have been "paramount" to its continued growth and success, Mohnacheff says.
Looking back over his long career in finance to date, Mohnacheff says he has learnt some important lessons along the way. There are three standouts, and he believes these have been more relevant this year than ever before.
The first is that "you will never reach your full potential on your own", as he knows the importance of a dedicated and like-minded team. He has also found that a lot can be gained from listening to and learning from the best in the field.
"We can learn so much from those around us, but it is important to first seek to understand – and then seek to be understood," Mohnacheff explains.
Finally, he says he has learnt the value of being proactive and making things happen for yourself, particularly in such a competitive industry.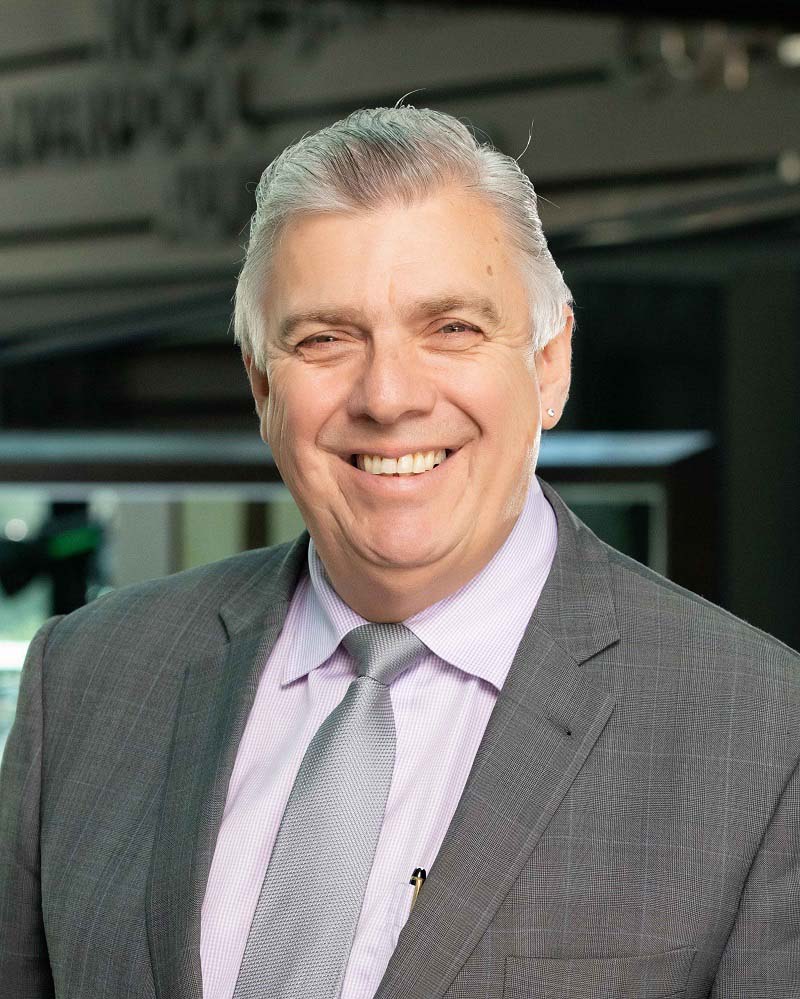 Name: John Mohnacheff
Title: Group sales manager
Company: Liberty
Years in the industry: 30+
Career highlight: "To have been afforded the marvellous opportunity to meet and work with so many talented people who have helped, supported and encouraged me."
Career lowlight: "There have been a few career lowlights, but to me, it's how you deal with it that matters. Life has a way of throwing you curveballs when you least expect it, but it's how you handle it that really counts."
Keeping brokers front of mind
Brokers have faced additional challenges in 2020, and while Mohnacheff knows that what the industry has experienced is unprecedented, he says the core values of being a successful broker remain the same.
"As always, providing a personalised service is essential," he says. "With many of us working from home, there is an increased reliance on technology – and it's easy to lose sight of the importance of soft skills and how you engage with customers. However, there is simply no substitute for thoughtful, caring and tailored service."
With brokers front of mind, Liberty has worked hard to continue its support of the industry this year. In fact, brokers have recognised this, as evidenced by the results of the 2020 Brokers on Non-Banks survey.
One area for which the lender was particularly praised was its turnaround times – the second most important priority for brokers this year. Mohnacheff acknowledges that the timing of a loan approval could potentially "make or break" a deal or jeopardise a deposit.
Liberty has worked alongside brokers to ensure they have all the information they need to support an application and avoid unnecessary delays. With its BDMs there to discuss scenarios and its "market-leading" loan tracking web app, the non-bank is there from start to finish.
Mohnacheff says that supporting brokers with complex lending scenarios is nothing new for Liberty, so in the past year the non-bank has continued to do what it has always done: listen, analyse and innovate.
"Thanks to our comprehensive and flexible product offering, we have been able to continue supporting brokers and customers with a range of lending solutions. And, recognising the need for more tailored options for businesses, we have quickly adapted," he says, going on to explain two new products the group has rolled out.
"With many of us working from home, there is an increased reliance on technology … However, there is simply no substitute for thoughtful, caring and tailored service"
The Liberty Access and Liberty Mint products allow the lender to help brokers support their business customers with all kinds of lending needs, says Mohnacheff.
"As well as this, we have continued to provide brokers direct access to our under-writing teams for support with complex scenarios. This is something we consistently receive positive feedback for, and something that many other lenders are unable to offer.
"We were also quick to integrate digital identity verification software into the loan application process to help brokers provide customers with a faster and more efficient service," Mohnacheff says.
The value proposition of brokers
As Australia continues into the unknown as the coronavirus pandemic takes its course, Mohnacheff remains confident that brokers will continue to play a vital role in helping consumers.
He says more borrowers than ever before now recognise the benefits of working with a broker, and there is greater awareness of the different services brokers can offer.
"More than just home loans, brokers offer an extensive range of lending support tailored to the customer's individual needs," Mohnacheff says.
"By getting to know the ins and outs of a customer's current situation and future goals, brokers can work with lenders to find the perfect fit – and that's where the magic happens.
"This is a difficult time for many Australians, but having the right financial support to explore the options available can make a strong impact in both the long and short term."
For mortgage brokers who are still focused purely on home loans, Mohnacheff says now is the ideal time to diversify into other areas of lending and consider the benefits it could bring to their businesses.
"By shifting away from the traditional mortgage broker role and building your brand as a trusted financial expert, there is no limit to what you can achieve," Mohnacheff says