Honesty and monthly targets: A broker's formula for success

His business has partnered up with a big referral agency
Broker happy to share a slice of the pie as she continues mentoring

Beyond coaching new to industry brokers, she is now working with graduates and those with experience
SPECIAL REPORTS
2018 Commercial Lenders Roundtable
Top 10 Brokerages 2018
2018 Brokers on Aggregators
After becoming part of the Oxygen Home Loans network in 2016, mortgage broker and 2018 MPA Top 100 Brokers finalist Fabio De Castro and his team have tapped into the active projects of three McGrath offices in NSW, allowing them to build a strong list of referrers, ranging from financial planners and buyers agents to licensed estate agents operating outside McGrath.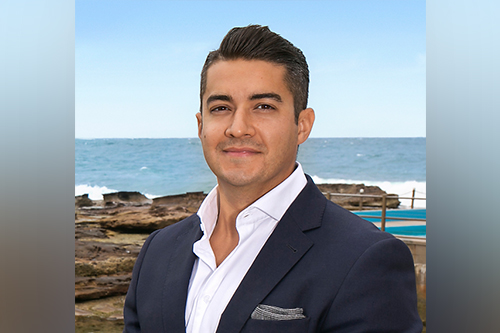 "The foundation of these relationships has been the cornerstone of repeat businesses due to exceptional client interactions," De Castro, a veteran of the financial services industry for over 15 years, told MPA.
"We ensure that each client sent our way is attended to diligently and promptly so we can secure the best lending outcome possible. These referrers have continued to grow and support our business."
De Castro was able to build his reputable business out of his home office in just a little over three years, but he considers persevering through 2018 his top accomplishment. At a time when the broking community was under immense amount of threat and scrutiny, he held firmly to the value he offers clients and grew his business volume by circa 25%.
Late home appointments
Specialising in residential lending, De Castro's team prioritises clients who are time poor or have a preliminary understanding of the home loan process. His team tailor their service to suit the individual need and lifestyle of clients, which could often mean late night appointments at the client's home. "We have found it to be a successful unique value proposition," De Castro said.
"We have engaged a team of skilled professionals to ensure the home loan process is seamless, providing the client with a quick, stress-free and positive broker experience."
Over the last year, De Castro has invested in individuals who possess dynamic skills that can further grow his business. In addition, he has streamlined their process — from initial client encounter to settlement and beyond — by combining automation and the vital human element of being committed in delivering the best possible customer outcome.
For De Castro, social media and blogs have been a casual yet effective way to build brand credibility as it provides prospective customers peace of mind that his team can deliver on their needs. They use the platforms to keep both existing and new customers updated with marketplace changes and to educate them on lending tips and tricks.
"We understand that individuals are making significant financial decisions and we want to make sure they are doing so with the guidance of a knowledgeable and trusting team," De Castro said.
Greater advocacy role
In the current lending environment where the task of securing finance is becoming increasingly complex and lending policies are continuously changing, it's imperative that his team keeps an impeccable market knowledge and remains on top of lender movements and key product shifts, De Castro said.
Finding that the last three and a half years have been a whirlwind, De Castro stepped back from some external opportunities within the industry to focus on making sure his clients are receiving the best outcome possible. By doing so, not only was he able to provide his clients with outcomes that deliver real choice, he was also able to create advocates out of them.
"This has been successful as I have looked to grow the business, and I now look forward to taking on an even greater advocacy role within the industry," he said.
Managing a work-life balance poses a challenge for De Castro, but whenever possible, he spends time with his family and travels overseas.
The 2019 MPA Top 100 Brokers list will be published in the November issue of MPA magazine and online at www.mpamagazine.com.au. Watch out for it!
Related stories:
Why this successful broker focuses on property investors and referral partners
Broker offering simple finance never expected complex industry