Better Choice fills the gap in non-resident finance solutions

Despite international travel restrictions, there's still a significant market for non-resident lending
Aussie broker achieves rapid turnaround time

Coming from the United States, he had to get used to a new way of doing things
SPECIAL REPORTS
2018 Commercial Lenders Roundtable
Top 10 Brokerages 2018
2018 Brokers on Aggregators
With more than 20 years' experience in the industry, Kathy Cummings has become a well-known name, and she has learnt a thing or two as well.
Having left Commonwealth Bank in 2015 after establishing its mortgage broking business, Cummings joined Bank of Queensland in December in the new role of general manager, broker. She says this involves "breathing life" into the broker proposition, which has so far included working to ensure the right BDM support is available and to build stronger partnerships with aggregators, among other things.
The bank has also built a new portal for brokers, providing them with more tools and creating smoother processes. Cummings says BOQ is working hard to reinvigorate its broker channel because it knows customers choose brokers and increasingly so.
"Brokers satisfy the desire for choice and independence in customers," she says. "They can provide a fabulous service, and we recognise that."
"It's more important now that brokers understand they have a duty of care and responsibility for whatever they're advising or educating customers on"
Bringing such broad experience to her new position, Cummings believes that while some aspects of the mortgage industry will continue to evolve, it's a question of ensuring it can keep satisifying clients with the quality of its customer service. Perhaps particularly important in the current environment are some of her key learnings from her experience: she says it's vital to embrace change, make a decision and go with it, and that "the importance of relationships is never-ending".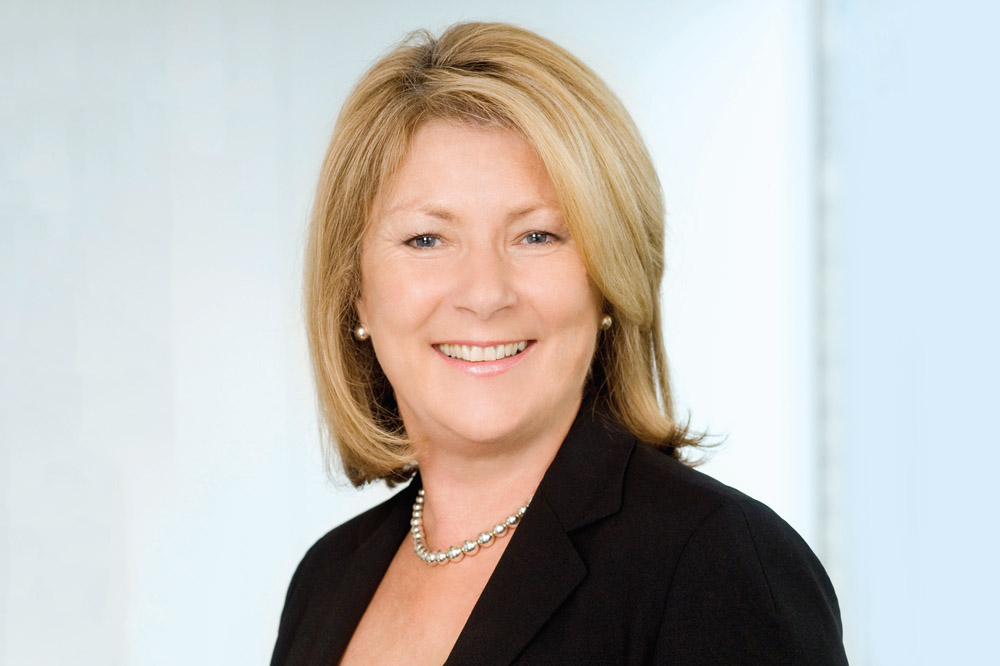 Name: Kathy Cummings
Company: General manager, broker
Title: Bank of Queensland
Years in the industry: 20 plus
Career highlight: "When I was given the lifetime achievement award by the MFAA. That was certainly a lovely acknowledgement of my time and investment in this industry."
Career lowlight: "I've been fortunate throughout my career to work with incredible teams who share my passion for the industry and really believe in its potential. I wouldn't say there has been a lowlight, just lessons along the way."
A growing and professional industry
Looking at the changes the industry has experienced over the past 20 years, Cummings says it has gone from a "cottage industry" to one that's much more professional, with stronger regulation and a real duty of care. She praises the industry associations that have educated and encouraged brokers to recognise the need for professionalism.
"They were ready to adapt to a regulatory environment which was more rigorous and understanding that good brokers have their customers' welfares at heart," she says.
"It's more important now that brokers understand they have a duty of care and responsibility for whatever they're advising or educating customers on."
Technology has also been a huge player and has become even more important over the last two decades. Cummings says brokers are embracing technology, which was much more difficult 15 years ago.
"They're far more open to change and doing things smarter and quicker," she says. "It's still the same thing; they want to know the deal's going to be approved and they want to take the customers off the market, but now we're doing it faster and more effectively, which creates a better experience for the customer."
With increasing digital innovation and regulation in the industry, Cummings says it will be "survival of the fittest". The regulatory environment is here to stay, she says, and brokers must embrace it and ensure that their businesses comply with the regulatory regime.
"Now is an opportunity for brokers to spread their business and make sure they're involving the regional banks' propositions"
Customers will continue to choose brokers though, Cummings says.
"Customers are always going to choose independence; it's so easy to use a broker. Customers want to know they've got a mortgage, and they want someone to tell them it's OK. It's the biggest thing they'll buy in their life. Even second and third borrowers still want someone there holding their hand."
Support for brokers
While the homebuying market may be suffering at the hands of the coronavirus pandemic, Cummings says brokers are still active in areas like refinancing. The bank has ensured its processes are streamlined and has committed to relief packages and continuing broker trail payments.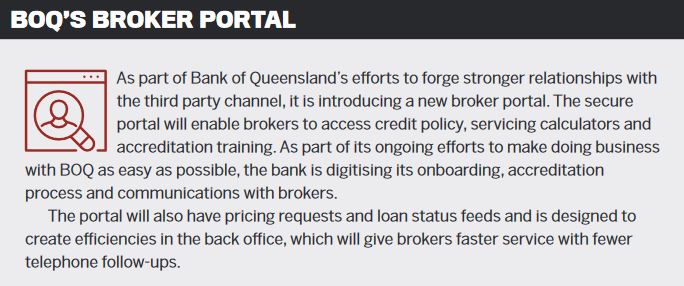 Going beyond that though, Cummings is taking a more personal approach than simply holding webinars or sending out updates. One initiative she has introduced is virtual lunches, where she orders food to be sent to five or six brokers and they have lunch over a video call.
"That's giving me the ability to touch some of our brokers and hear from them what the issues are and how we can help them," she explains.
"Not being able to do face-to-face, we have had to change our operating rhythm, and the team have been great.
"This is one of the ways we are helping them through the isolation at the moment. They need to meet each other and send ques-tions in; we're trying to emulate the same environment as we would in normal sessions."
Cummings recognises that brokers much like many of the bank's clients – are small business people who need support to continue their work. Her message to brokers at this time is that BOQ is there to help.
"We're here to support you in any way we can, so reach out to us and we'll provide that support," she says.
The world may not know yet when it will go back to normal, but the industry can at least adjust to what we do know now.
Cummings says this is the time to consider what brokers are offering their clients and look further afield than the mainstream banks for solutions.
"I think one of the things that's quite clear now is that they have to be very cautious in not putting all their business in one place," she says.
"Now is an opportunity for brokers to spread their business and make sure they're involving the regional banks' propositions. I have gone from running a big business to a smaller business, but it's one that's got very strong customer value.
"It's a good opportunity for brokers to spread their business and embrace some new lenders that they may not have in the past."
"And I look forward to catching up with many of them when we're able to," Cummings says.