Royal Commission impact will be "far and wide"

An SME lender has voiced concerns about the future of business lending
12 banking trends to anticipate in 2019

Artificial intelligence and attracting multi-generational talent are some of the things we should look out for
SPECIAL REPORTS
2018 Commercial Lenders Roundtable
Top 10 Brokerages 2018
2018 Brokers on Aggregators
Brokers talk about what it means to become an 'industry influencer' and share their social media strategies
Most people think they know how to use social media: post a couple photos and articles here, add some hashtags, comment there, and you're good to go. But when it comes to getting the most out of these platforms for business, there's quite a bit of strategy behind it.
Not only can these platforms help brokers boost their businesses and stay connected to current clients, but they can also help them become influencers in their field. This is particularly important for women brokers, who make up less than 30% of the third party channel, a number that is decreasing year-on-year.
Leveraging social media in that way was one of the topics discussed during ANZ's inaugural Doyenne, Women in Broking program, held late last year in Melbourne. It featured sessions with distinguished speakers, such as RBA board member Carol Schwartz and ANZ managing director of retail distribution Catriona Noble.
The three-day event was hosted by entrepreneur and business journalist Amanda Gome. The program aimed to unite female broking leaders from across the country and from different aggregator groups to help them learn how to use their collective voices to make changes in the industry. Surprisingly, it was the first time many of the selected participants had ever met face-to-face.
For Simone Tilley, ANZ's general manager retail broker, who created the Doyenne program, one of the highlights was seeing the women open up and start sharing their stories as the weeks unfolded.
"Seeing everyone articulate their personal purpose throughout the program was rewarding. It was encouraging to hear so many people talk about how they were using their experience in business to mentor others, benefit community groups, and role-model behaviours for others to follow," Tilley says.
Being a former small business owner herself, Tilley knows how easy it is to put personal development on the backburner.
"We all get so busy 'doing' that we rarely get the privilege of personal thinking time to reflect on how we can be more influential," Tilley says. The program provided participants with the space and time to do that.
Now with some new skills in their repertoire and a renewed determination to push for progress, the Doyenne alumni have been encouraged to support and create smoother pathways for others so vibrant female talent can continue to grow and thrive in the industry.
"Our Doyenne leaders are well placed to pass the baton on to others to help create a ripple effect of change across the industry – where women's voices are encouraged, sought after, and heard," Tilley says.
"Diversity of thought is imperative within any business cycle, but particularly magnified as we go through an immense period of change. When we continue to ask the same people for their thoughts and opinions, not surprisingly we often get the same answers."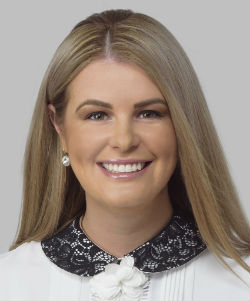 Q&A with Amie Tennant, director, Future Finance Group
MPA: You were already active on social media before starting this program. Did you learn anything new?
Amie Tennant: Yes, I learnt heaps of new things about social. I was always very active in the Facebook/Instagram world, but I hadn't spent a lot of time on the more corporate/ professional social platforms like Twitter and LinkedIn, so it gave me a completely different perspective. I also learnt how to be engaging in a more professional manner and when to share and put my own personal touches on posts and information to make it more relevant and interesting to my audience.
MPA: How did this experience change your outlook on the influence you can have in the industry?
AT: I've been in finance for 12 years and a mortgage broker for 10 years. I got into finance when I was 20 years old. I've always had male mentors and have always read about the success of males. This program made me more determined and passionate about becoming more visible and present so younger female brokers can look up to me and think, 'If she can do it, I can too'.
I grew up in a lower economic area in Frankston, Victoria, and I never had the confidence to speak my own opinion or even be involved in business conversations. After speaking to these other inspiring women at the Doyenne program, I now feel that what I have to say and the expertise I have to share is important. I want to make sure that other women brokers feel as special as I did when I was in the Doyenne program.
MPA: Do you feel more confident speaking up now and how do you plan to apply what you learned?
AT: I just came back from the Choice Platinum Conference, which I have been a member of since I was 22 years old. I stood up this time and voiced my opinions. I also got involved in conversations with men who I always thought ran more successful businesses than me. I spoke to people I wouldn't have normally, and I felt a sense of appreciation because they were just as excited to speak to me. I am also going to become more active on LinkedIn and Twitter and I'll try to be more present in the female broking space for younger brokers to look up to.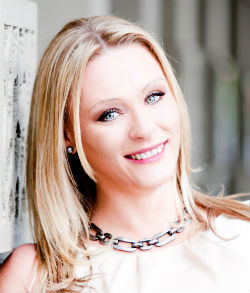 Q&A with Melissa Gielnik, managing director, Smart Lending
MPA: How would you describe your use of and comfort with social media prior to getting involved in the Doyenne program?
Melissa Gielnik: I thought I was reasonably good on social media, but after completing the program I realised how little I was using channels of influence like LinkedIn and Twitter. I am very Facebook and Instagram oriented, but I use those more for the social aspect than for business. During the program, I learned about how to use those platforms to help make my voice heard, get positive messages across to other brokers, and strengthen my business brand. I had no idea how big Twitter and LinkedIn were for business, because I was very insular in my use of Facebook. I'd never really embraced LinkedIn before. Now I'm working on my 2019 plan to embrace it.
MPA: How did this experience change your outlook on the influence you can have in the industry?
MG: I've been in the industry since I was 21 so I never really noticed or paid attention to gender inequality; I just carried on with what I was doing and it didn't hold me back. But after hearing from the guest speakers and other brokers at the event, now I grasp that women aren't at the forefront at all. I guess it's just changed my outlook and made me more aware of the gender imbalance that exists in the industry.
MPA: Do you feel more confident speaking up now, and how do you plan to apply what you learned?
MG: I learned to feel more confident speaking up about industry issues. The program almost gave me permission to do that – to post on social media. I really enjoyed the program and getting to know the other brokers involved.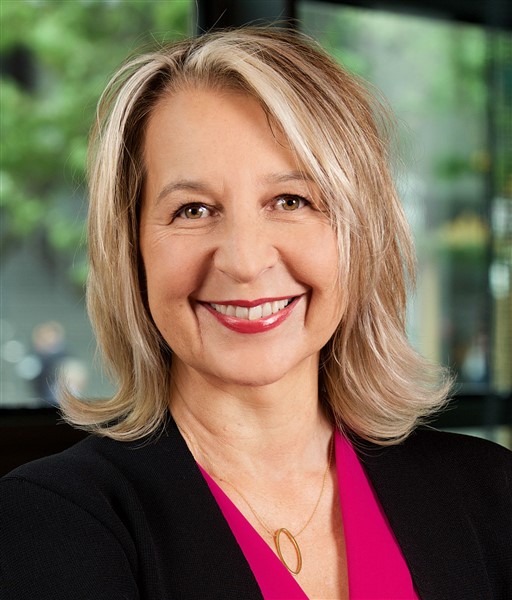 Q&A with Sharon Lee, personal mortgage adviser, Smartline
MPA: How would you describe your use of and comfort with social media prior to getting involved in the Doyenne program?
Sharon Lee: I was OK using Facebook for business because it's not dissimilar to personal use; however, using LinkedIn and Twitter were not really something I'd considered.
MPA: What were the biggest takeaways for you?
SL: Give social media a go; it can be fun.
MPA: You mentioned that you'd started to become more active on Twitter. Have you seen any results from that?
SL: Twitter is a valuable news resource once you learn how to sort through the clutter and follow the right people. It's an easy way to stay up to date. I'm not sure if it will lead to anything other than being part of it.
MPA: How did this experience change your outlook on the influence you can have in the industry?
SL: When I commenced broking almost 20 years ago, being vocal literally meant being visible at industry functions and networking functions. With the industry having grown so much I probably took a step back over the past decade. However, with so much change upheaval in our industry, now is the right time for experienced brokers to talk about the future of the industry, to voice our opinions and lead the way for our colleagues.
MPA: Do you feel more confident speaking up now, and how do you plan to become more vocal and on what issues?
SL: Being part of the ANZ Doyenne program was an honour. It reminded me that my experience is worth something. I feel more open to questions from the press and more willing to use social media for commentary. The issues which are important to our industry are maintaining standards, adapting to change, and standing up for brokers' relevance in the finance market as we drive competition and offer a superior client experience.