Will the NSW pause on stamp duty push up property prices?

Experts point to a possible spike in first home buyer demand
Will the NSW pause on stamp duty push up property prices?

Experts point to a possible spike in first home buyer demand
SPECIAL REPORTS
2018 Commercial Lenders Roundtable
Top 10 Brokerages 2018
2018 Brokers on Aggregators
Stoneturn Mortgage broker Alycia Inglis began skiing at the age of 10, when her dad took her and her brothers to Falls Creek, a short drive from their home in Wodonga, Victoria. She fell in love and would often take day trips on the bus to continue learning new skills on the slopes.
The broker of 14 years is not alone in her love of the snow: her partner snowboards and they enjoy doing runs and competing against each other.
"I love the adrenaline rush and the thrill of skiing through fresh powder and being in beautiful locations," Inglis says.
Those beautiful locations she mentions are all over the world. She and her partner have travelled to Chamonix in France, Japan, Austria and Aspen in the US to hit the slopes.
Her favourite place was Zermatt, in Switzerland: a "charming and romantic" 15th century farming community.
"It also has hundreds of kilometres of runs, and you can ski in and out of Italy," Inglis says. "So, we'd get up in the morning, ski to Italy, eat lots of homemade pasta and local wine and ski back to Zermatt to finish off the day. Magical."
Age at which Alycia Inglis began skiing: 10
Legth of the famous La Vallée Blance ski run in France: 20km
Year Inglis became a broker: 2006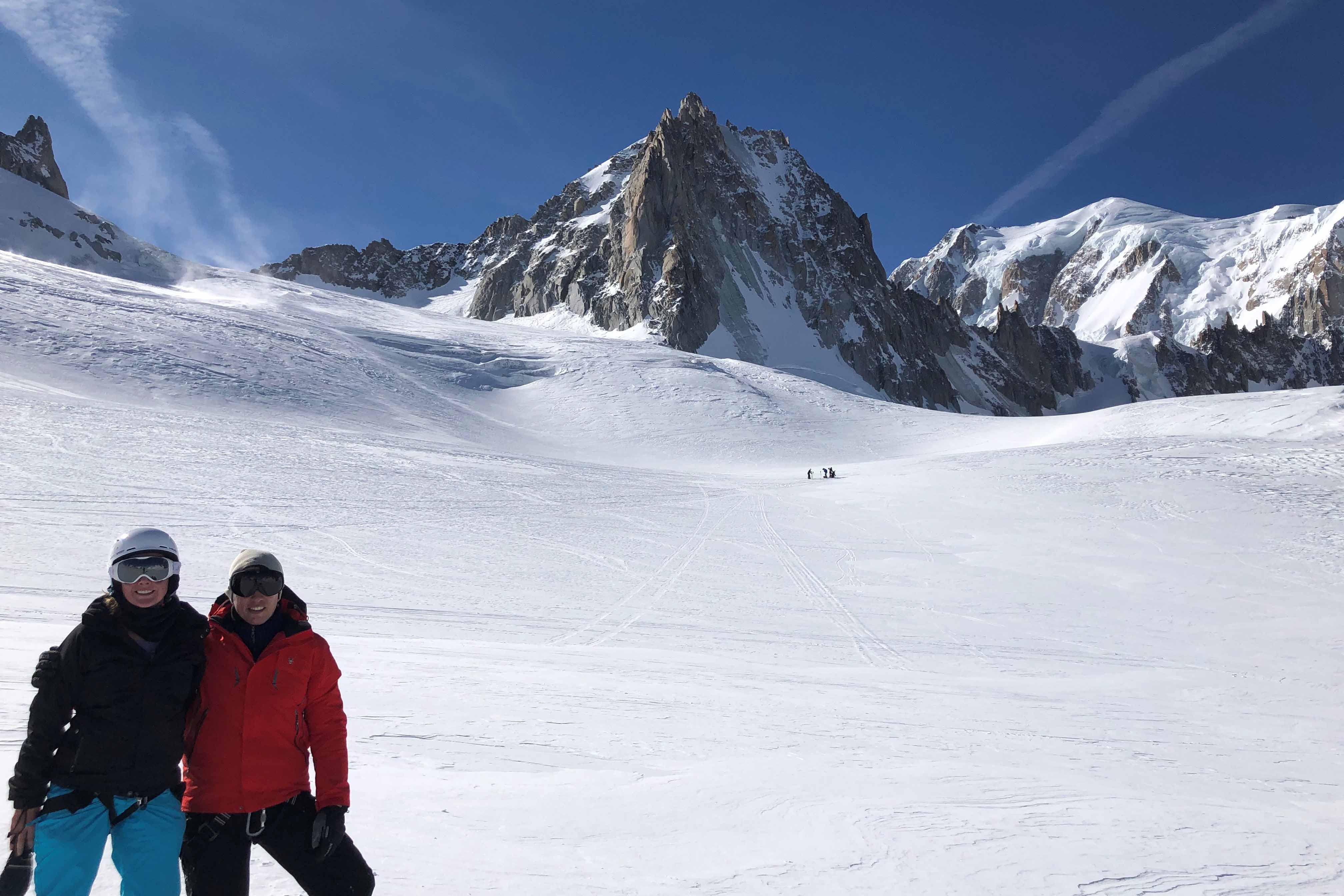 Alycia Inglis recently went to Chamonix in France to ski the famous La Vallee in France to ski the famous La Vallee Bla nche, an off-piste route full of Blanche, an off-piste route full of crevasses and avalanche risks crevasses and avalanche risks