Why mortgage franchise owner aligns with children's cancer charity

The group donates a portion of its commission and has raised over $47,000 since mid-2017
With fast fintech growing and getting faster, customer service is still key

Brokers are in prime position to help their customers understand what's on offer
SPECIAL REPORTS
2018 Commercial Lenders Roundtable
Top 10 Brokerages 2018
2018 Brokers on Aggregators
Being part of a firm that focuses on business consulting and growth, Centrepoint Alliance business consultant Tracey Najjar enjoys partnering with brokers in modifying their business practice to make it more efficient and profitable.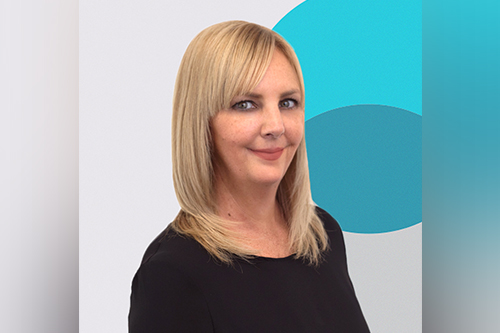 Speaking to MPA, the 20-year mortgage aggregation veteran and 2019 AMA Bankwest Best Aggregator BDM finalist said that when developing business plans with brokers she starts with a business health evaluation, focusing on business shortfalls and personal growth needs.
"To ensure these plans don't end up in a bottom draw, we agree on a working timeframe for action items, which may be fortnightly, monthly or quarterly accountability and progress sessions," Najjar said.
"Business plans need to be living documents, so working closely with brokers and understanding their changing environment is the key to success."
To help brokers overcome challenges posed by changes in compliance requirements, Centrepoint Alliance ensured their new CRM incorporates all compliance questions and guidelines required by lenders and ASIC.
In reference to setting client expectations, the aggregator trains its brokers to follow the industry's best practices and act in the best interest of consumers.
Building honesty and trust
Najjar stressed that "honesty and trust" play a huge part in developing successful relationships with brokers. "We both need to know each other's strengths and beliefs in business and life. I know what's happening in their personal lives and they know what's happening in mine," she said.
"What people need to remember is that your personal highs and lows strongly impact your day-to-day mindset at work and at home."
Najjar also leans on honesty and relies on truth when confronting a broker about his or her difficult case. Before approaching a broker, she takes time to fully understand the message she needs to deliver and considers the broker's personality and situation.
"Listen, understand and respect and you will always deliver the best results," she said.
Learning from mistakes
Najjar develops her skills by learning from those who help others succeed. She asks questions and takes note on what makes them successful, and what works and doesn't work for them. "My greatest development over the last 20 years in this industry has been learning from my own mistakes. I have been stubborn and very black and white in my opinions in the past," she said.
"I realised that there are great people out there in our industry who are willing to give their time and knowledge if you are willing to listen and appreciate them for their contribution."
Similarly, for Najjar, great brokers are those who acknowledge their shortfalls and seek help to fill gaps. If they are struggling to take their business to the next level, they should look for either an aggregator or a business coach who specialises in mortgage business growth, she said.
Najjar considers herself a "Mumma Bear". Her greatest pleasure is seeing her 13-year-old boy develop into a wonderful person.
"Like most parents, I'm a taxi driver for karate, soccer and guitar practice. But recently, my son and I joined a gym together, so staying fit and healthy for my family and myself has certainly given me a new lease on life," Najjar said.
"My strength comes from love, life and church. And right now, things are pretty good."
Related stories:
A "few quick wins": How this BDM becomes a trusted adviser
Australian Mortgage Awards 2019 winners