Experience in opening bank branches helps broker build her business

She started from scratch and made it without relying on a franchise brand
Why borrowers might start seeing rate cuts

Analysts look at the RBA cash rate announcement and where it will go in the months ahead
SPECIAL REPORTS
2018 Commercial Lenders Roundtable
Top 10 Brokerages 2018
2018 Brokers on Aggregators
The road Greg Paramor took to becoming a key influencer in the property market
1972: FALLS INTO REAL ESTATE
Greg Paramor began working in real estate in 1972.
By 1981, he and his partner at Growth Equities Mutual had built a revolutionary real estate fund with both a capital and an income unit. Then they moved out of Perth to the east coast and obtained 60,000 investors in three funds and $1.5bn of debt-free equity.
"Getting into real estate was a little bit of an accident. I was looking for a career shift at the tender age of 21. I liked the idea of generating income from commercial activities in real estate. I liked leasing and the commerce aspect of it. It was just a natural ­fit for me."
1987: BUILDS AMID A CRASH
The Investment Funds Association, then called the Unit Trust Association, made Paramor its president when the stock market crashed. He was involved in managing several regulatory changes and helped write rules governing property trusts and real estate investment schemes. "There are two reasons to be part of an industry group.
One is that we all prosper from what we do, so it's good to put back in. And two, it's very good to be part of building better structures by communicating and working together despite the business's competitive nature."
1994: BRIDGES THE GAP
Paramor founded Paladin Australia and built an almost $1bn REIT securities fund from the 1990s to 2000s. Through his previous business partnership, he had gained a keen knowledge of REITs long before launching his business. "We started the first REIT securities fund back in 1985–86. That bridged the gap.
We could tell investment advisers, "Here is the bridge into the listed market, which gives your investors more liquidity than they can get in the unlisted market."
2003: OVERSEES THOUSANDS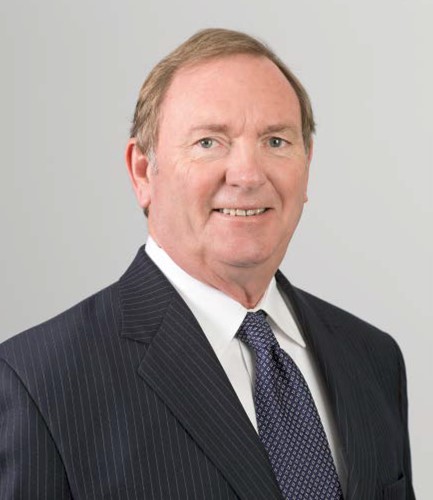 As CEO and managing director of property group Mirvac, Paramor managed 5,000 employees and an equally large balance sheet. "I've always built my own businesses from scratch. When you're growing something from zero, you have a very different way of going about it than when you parachute into an organisation with 5,000 people."
2009: REVIVES A BUSINESS
Paramor was part of a syndicate that bought LJ Hooker in 2009. He served as a director for about a year, then as chairman until the real estate agency was sold back to Janusz Hooker in 2015.
"We took a business that was struggling and losing money. It wasn't supposed to be, but when we got in there we found it was. We went from a loss of $9m to a pro­ t of $12m in four years, which was alright. That was fun. There was a lot to do."
2019: HARNESSES INTERNATIONAL KNOWLEDGE
Paramor joined Juwai.com's board of directors. He aims to use his knowledge of real estate markets in Australia and around the globe to help assist Juwai's customers. "I've always had a big focus on research, client interface and communication. I hope that is where I will be able to add some value. They are a great team."
2019 and beyond: BALANCES CHARITIES AND BUSINESS
Apart from his commercial interests, Paramor will be occupied with a number of charities. His business commitment includes serving on the board of Charter Hall Group, the property company he sold his business to six months ago.
"One day when China opens up, I hope Juwai.com can guide investments not just from China to the world but from the outside world into China. All markets tend to open up eventually"