Sam White: lenders frustrated by turnaround time differentials

Aggregator says much of the industry is moving to tech for a solution
Regulators could put the brakes on home lending as soon as this year – ANZ

A super-hot market may need some government cooling sooner than expected
SPECIAL REPORTS
2018 Commercial Lenders Roundtable
Top 10 Brokerages 2018
2018 Brokers on Aggregators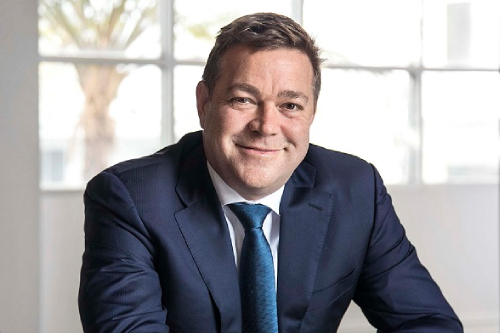 Loan Market's acquisition of Plan, Choice and FAST became official at the start of this week after the deal reached settlement on Monday – marking a massive milestone for the industry. Now that the trio of aggregators are no longer owned by National Australia Bank, more than 4,200 mortgage brokers have officially cut ties with bank ownership – something that Loan Market executive chairman Sam White believes is a sign of things to come.
Read more: Sam White reveals why Loan Market acquired NAB-owned aggregators
"I think we're going to see less aggregators having ownership by banks," he told MPA. While he believes there wasn't a conflict of interest at play with NAB's ownership of Plan, FAST and Choice, the broader question of bank ownership was certainly a topic brought to light by the Hayne Royal Commission.
"I think it was a perception by some commentators," he said. "It was the key question that kept coming up – were there any influences being asserted? That's clearly now no longer a question. Removing that perception is a big step forward for the whole industry."
Following settlement, Loan Market got cracking on its tech and began a review of both MyCRM and Podium to see which one it would keep and invest more in moving forward. Much like a child waiting for Christmas, the aggregator was only allowed to "look under the hood" once settlement had passed. According to White this process began on Monday.
"We want to make that decision in the first 100 days," he said. "Each system has advantages over the other so we are looking at seeing what the best things are that we can pick out of each one and bring together and combine for brokers.
"We're excited about that opportunity and the advancements we can make – hopefully we can make brokers' lives easier and help them grow their businesses."
Read more: The importance of a good aggregator – the Loan Market Way
Now that the acquisition has settled, Loan Market's aspirations for the future are clear.
"We just want to be a terrific aggregator," said White. "In the same way that brokers' obligations now are to deliver good customer outcomes in everything that they do, we just want to be the group that gives good broker outcomes and focuses on how we can be a better aggregator and service those customers better.
"I think that clarity and the ability to have that focus, as opposed to a broader focus from a bigger institution, that will hopefully add value to brokers."
Related stories:
Industry weighs in on Loan Market acquisition
AMP reaches deal with Ares Management