Turnaround times, policy and support: Behind top non-bank's success

The lender won eight out of 10 medals in our Brokers on Non-Banks survey
Turnaround times, policy and support: Behind top non-bank's success

The lender won eight out of 10 medals in our Brokers on Non-Banks survey
SPECIAL REPORTS
2018 Commercial Lenders Roundtable
Top 10 Brokerages 2018
2018 Brokers on Aggregators
For Mortgage Choice Brookvale principal and 2017 MPA Top 100 Brokers finalist Andrew Vaughan, raising a successful business isn't all that different from raising a successful family as both require tremendous amount of devotion and time.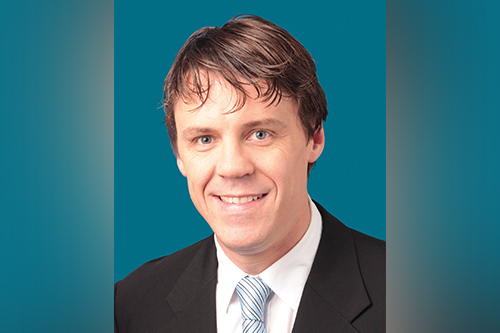 "I believe the secret to writing good numbers as a mortgage broker is to look after each client as well as you would your own family members. That approach helps me sleep at night," Vaughan told MPA.
"If customers feel you are honest, dedicated and always putting their needs first then your business will naturally grow. And happy customers will be far more likely to refer their friends, family and work colleagues."
"To me mortgage broking and owning my own business is as much about lifestyle and choice as it is about earning a living."
Vaughan, a solo business operator, doesn't specialise in a specific niche. But he does update his loan book customers on movements in interest rates and better home loan offers in the market.
"This is good for clients as it keeps them aware of the best rates available, and for my business in the form of additional refinance loan applications," Vaughan said. "From experience, clients will only move lenders if the offer is considerably better, or they have another objective in mind such as creating extra cash for renovations or another property purchase."
He added that keeping in touch with customers is important because they might suddenly look for better deals and upgrade their property, and brokers should use a variety of communication tools because some clients prefer phone calls while others are more comfortable with emails.
Never cover up
Majority of Vaughan's clients come from customer referrals, with most of them coming within just three months of settling the referrer's loan. When it comes to driving efficiency and performance, he doesn't rely on digital technology much because he believes "good old-fashioned personal service is more important than automation and has far more impact".
"I find that many of the people and suppliers I deal with don't deliver on the basics. So, I make it a point to do what I say I will do, to be honest and to always return phone calls and reply to emails soon after receiving them," Vaughan said.
"I will never tell my clients, even a small porky pie, to cover up when something goes wrong with a loan application. Things do inevitably go wrong; lenders make mistakes. I make mistakes. The important thing is you be straight with your clients and rectify the problem quickly. Lending is extremely complex these days and clients now realise that."
Another area in which Vaughan believes he delivers exceptional customer service is loan preapprovals for potential purchases. While he writes a pre-approval with one lender, Vaughan, in over 75% of his deals, submits the loan to another lender. For him, new loan offerings spring up regularly and the best loan today is often not the best one tomorrow.
To go surfing
Presently, Vaughan works longer hours than he would like, trying to learn and adapt to the changing regulatory environment and industry demands.
"I am probably spending three times more work on each customer compared to three or four years ago. I am finding that the best way to deal with this is to simply keep working as efficiently as humanly possible in the knowledge that things will eventually settle down and will get easier," he said.
When industry changes stabilise, he plans to spend more time with his wife and two young boys, and hopefully, to take up surfing as he just moved his family to Avalon Beach three years ago.
An NRL fan who avidly supports the Manly Warringah Sea Eagles, Vaughan hopes to one day have a corporate box at Brookvale Oval where he can bring some of his more loyal home loan clients to games.
He has also been sponsoring over 15 World Vision children since 2005. "I'm a big believer in karma, so I think it's important to give back to the community however one can," Vaughan said.
Related stories:
MPA Top 100 broker explains why it's better to work smarter not harder
With right amount of pressure and fun: How this broker drives productivity