Pepper Money manager steps down

"He's always welcome back", says CEO
ANZ in shock rate hike

Major raises some rates by nearly 0.5%, drops others
SPECIAL REPORTS
2018 Commercial Lenders Roundtable
Top 10 Brokerages 2018
2018 Brokers on Aggregators
Brisbane broker and property investor Kelly Cameron used to be able to count the number of property investment enquiries from first-time investors throughout a year on one hand. Now, she is booking a couple of appointments a day from homeowners wanting to purchase their first investment property.
"There is a lot more investors back in the market," she told MPA. "We haven't seen this much investor activity since about six months prior to the last federal election when they were touting getting rid of negative gearing."
Cameron first started to notice more interest from clients in September last year. She believes that a combination of factors has contributed to the surge in enquiries from first-time property investors.
"People are seeing the returns are better, especially in Brisbane," she said. "There's about 6,400 families moving here every single week to the south-east corner and the rental vacancy rate is extremely low now – we've got people all across the country in different locations living in temporary accommodation because they have got no place to live permanently. We are starting to see lenders adjust their interest rates for investment lending as they are aggressively now pursuing that market share."
In addition to these points, Cameron said the expectation of double-digit property growth touted by economists has created plenty of interest from mum and dad investors. While the Sydney rental market hasn't performed as well in recent months, the Brisbane market, as well as multiple regional locations across the country, have attracted plenty of interest from tree-changers, while low interest rates have done much to improve rental returns.
Read more: Home prices to surge again this month as buyers flood market – expert
"There's expectation that interest rates will be low for years," she said. "There's huge demand, they can't build enough supply.
"I think it will continue for the next couple of years. I think there's a lot of people who are going to make their foray in this part of the property market cycle."
According to buyer's agent and author of Positively Geared Lloyd Edge, banks increasing owner-occupier fixed rates will potentially slow down the property market in the next three to six months, creating good opportunities for investors.
"The first half of this year was very much driven by owner-occupiers, with only about 23% of loans being written for investors and that's actually starting to increase," he told MPA. "I think investor activity is only going to increase as the year goes on."
He explained that, at the moment, "it's pretty hard for an investor to get something for a decent price when they're competing against emotional homebuyers."
Less demand from owner-occupiers could therefore create better bargaining power for savvy investors looking to maximise their returns.
According to the ABS, new loan commitments for investment purchases rose 2.1% in April following a 14.1% surge in March. While April's result seems comparatively low, it was still enough to lift the monthly total to $8 billion – the highest since June 2017, said the ABS.
Read more: Australia sets record for housing finance approvals
By contrast, new loan commitments to first home buyers suffered three consecutive months of decline.
Just over a week ago, NAB slashed its variable investor rate by 30 basis points in a sign that banks are preparing to compete for the investor market.
According to REIA president Adrian Kelly, the investor segment will be "a very competitive space for all of the financial institutions."
He said there has already been an increase in investor activity thanks to low interest rates and minimal vacancy rates.
"That's a good thing from our point of view because we need more rental properties," he said. "Rental vacancy rates across most markets might as well be zero now and that's largely because we haven't been building enough social and affordable housing, which comes back to a supply issue.
"We could do with as many rental properties as we can get – and now that most of those emergency or non-eviction periods have come to an end, that gives investors much more confidence than what they had during 2020."
Mortgage Choice CEO Susan Mitchell said it will be interesting to see what happens in segments of the market that have been negatively impacted by COVID-19.
"We've seen a 4% increase in our investor activity here at Mortgage Choice, since December, which isn't massive but at least it's going up," she said. "You've got these low rates for investors that are showing up and then you have these little pockets like CBD units or closer to the city units which would have falling prices.
"I'm going to be very interested to see, with the combination of availability of product with a falling price and a lower interest rate, whether some people start to step in and think they should buy some of those properties. Owner occupiers have walked away from some certain little pockets and it will be interesting to see if they've fallen enough to the point where the investors start to see them as an opportunity."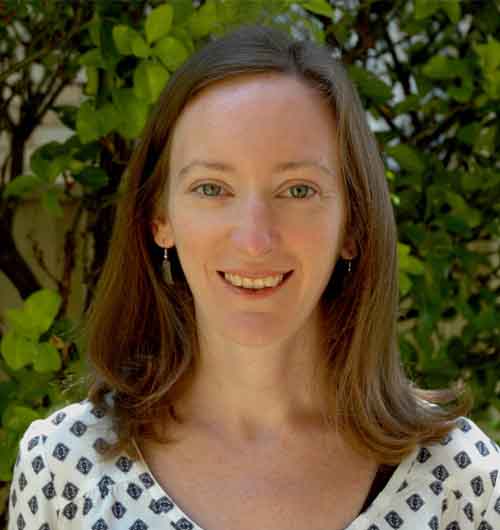 Kate McIntyre is an online writer for Mortgage Professional Australia. She has a wealth of experience as a storyteller and journalist for a range of leading media outlets, particularly in real estate, property investing and finance. She loves uncovering the heart behind every story and aims to inspire others through the artful simplicity of well-written words.
Email | LinkedIn
Related stories:
Residential lending rises in April – APRA
Could this be the end for first home buyers?