Shock ASIC move sees lender hit with criminal charges
Rates could rise in as soon as six weeks

The end of a Reserve Bank program means funding costs are about to get more expensive for banks
SPECIAL REPORTS
2018 Commercial Lenders Roundtable
Top 10 Brokerages 2018
2018 Brokers on Aggregators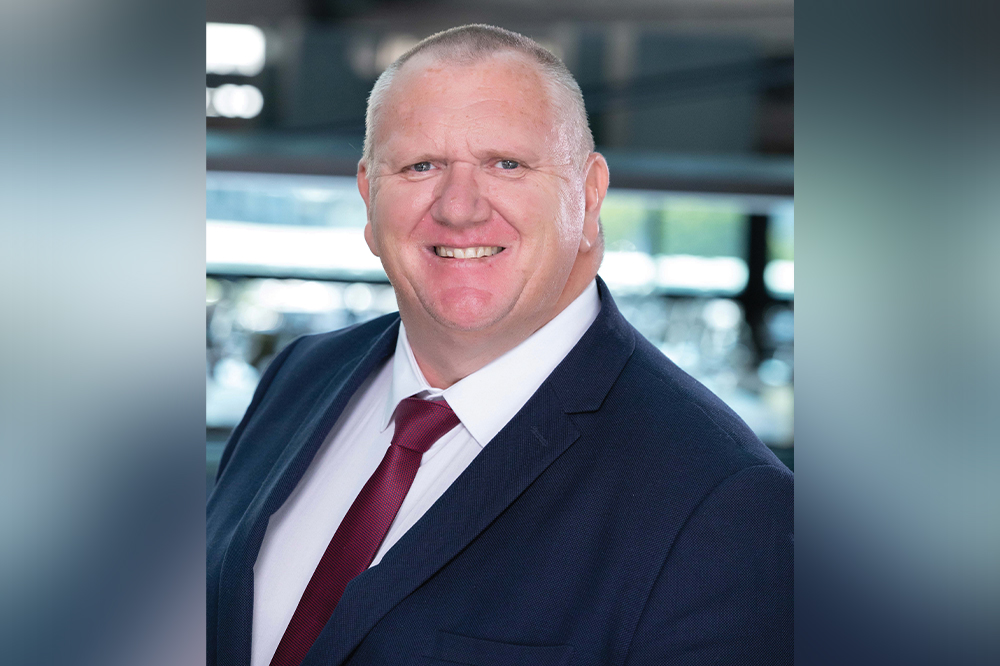 Despite 2020 being a hard year for so many, Pepper Money's head of commercial still sees some positives. Reflecting on how Australian businesses had to adapt their operations, with many making drastic changes to survive, and often with little notice, Malcolm Withers praises the resilience and fortitude they showed, calling it "inspiring".
Like the customers it seeks to support, Pepper has also had to be agile and flexible in such a dynamic environment as that created by the outbreak of COVID-19.
Withers says Pepper made the conscious decision to focus on supporting its existing customers through the difficulties of the last year, rather than on trying to drive new business. This meant a shift in focus and some role secondments so that staff could concentrate on doing what was needed most: talking to customers.
"Though this would have been challenging at times, we are incredibly proud of the team and feel privileged to have supported so many Australian businesses in navigating their way through the last year," Withers says.
"We have now rebalanced our focus and are very excited to be supporting both existing and new customers with more real-life commercial real estate loan options."
Throughout 2020, Pepper's customers typically needed help in three key areas: debt structuring, access to longer loan terms, and access to higher loan-to-value ratios. Withers says debt solutions like these have been able to "empower" customers, whether through access to reduced repayments over longer loan terms; lower deposits for commercial property loans; or debt consolidation that allowed them to refinance to lower repayments.
A flexible loan product for all
With Australia back on track, so is Pepper. The non-bank has developed a product that makes commercial property more accessible for both brokers and customers.
Understanding that customers are already very busy in their day-to-day businesses, Pepper is offering a new product that provides flexibility and ease of access to funds. It gives borrowers flexible income evidence options, from traditional full-doc loans to alt-doc loans, with a 100% offset subaccount and free redraw at no charge. Online access also puts the customer in control of their loan product. To redraw from their loan accounts, all customers will need to do is log in. The minimum redraw amount will be $50.
For brokers, there is no restriction on accreditation, and online lodgement is an easy-to-follow process. Withers says "it's never been easier".
"A customer is too busy in their day-to-day business to have to worry about their loan," he says. "Customers need a product which has the flexibility to grow with them and the features and benefits that support them.
"At Pepper we can offer customers the opportunity to apply for a loan using alternative documentation to verify their income instead of having to rely on a traditional payslip. That loan can then support them through the growth stage of their business and offer features such as redraw that allows them to put their cash to work whilst having access to it too."
Commercial opportunities for brokers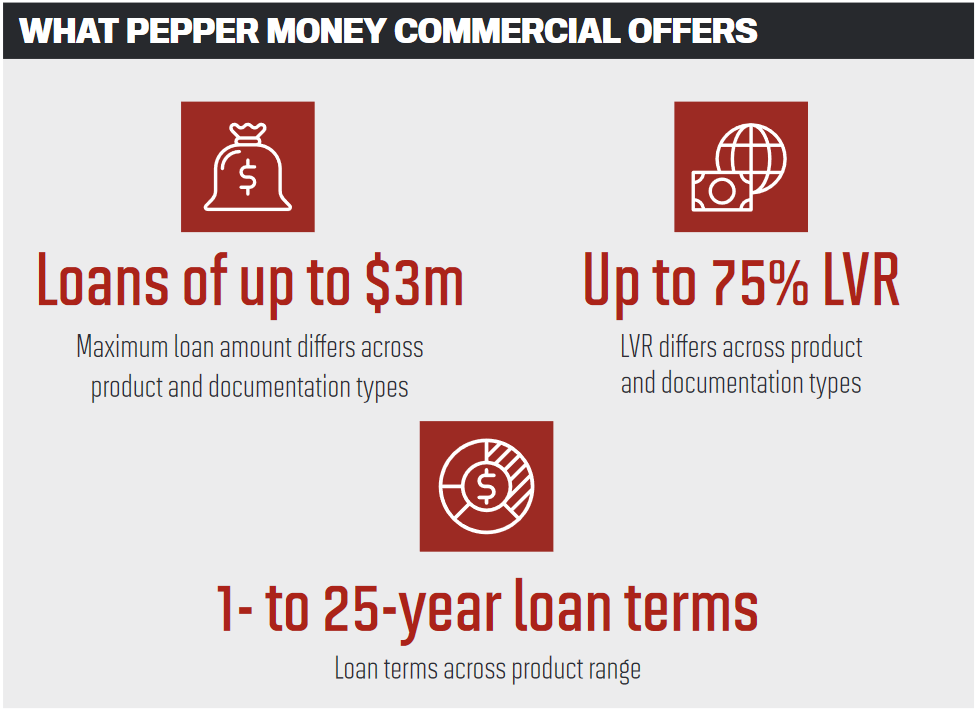 Brokers offering Pepper's commercial loan products will have the opportunity to help more customers, the lender says. Whether those are customers looking to buy commercial properties for owner-occupier or investment purposes, or clients wanting to consolidate debt and access cashout, Pepper says it has the right solutions.
The non-bank is no stranger to helping mortgage brokers find commercial offerings that can diversify their businesses.
As "long-term advocates for the training and education of brokers", Withers says the team at Pepper actively support brokers with regular training.
Pepper's current program includes technical training on its products and policies, and on assessing customers' income and servicing, as well as training focused on developing confidence by giving brokers the tools they need to identify opportunities and hold quality conversations. The lender also actively participates in developing the educational content that is supplied to brokers by each of the industry bodies.
"In order to be successful, the broker of tomorrow should be seeking out more products to offer their clients," Withers says. "Commercial real estate is an easy product to integrate into the suite of current products offered.
Commercial property lending for SME clients is the easiest place to start when you consider that everything you have requested from the client to do their home loan is everything you will need in most cases to get them a commercial property loan if they need it."
He explains that "brokers tend to see commercial real estate lending as too complex when in reality it is just a matter of looking at the occupations of your existing or future customer base, identifying where you are most comfortable operating, then playing to this strength".
While we all learnt in 2020 to expect the unexpected, everyone is trying to move forward with the expectation that things will settle down. However, with international travel expected to stay off the table and some caution to remain in the market, it is hard to predict what will happen in the lending industry.
But one thing is for certain at Pepper: it's in the market to help people succeed.
"In the year ahead we aspire to help every broker realise their own potential, and by doing so we will help more Australian businesses and Australian investors with better solutions for their commercial property lending needs," Withers says.