Is now the right time to fix interest rates?

Or could there be lower fixed rates on the horizon?
Kim Cannon: How Firstmac survived the GFC

Non-bank veteran reveals how a car ride to the airport secured this lender's future
SPECIAL REPORTS
2018 Commercial Lenders Roundtable
Top 10 Brokerages 2018
2018 Brokers on Aggregators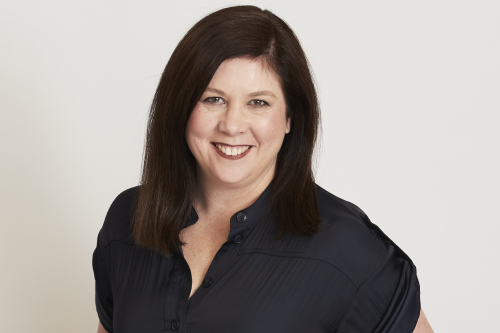 After a career spanning more than 20 years in financial services, Melissa Christy (pictured) believes she now has one of the best jobs in the industry. MPA spoke with the 86 400 lending product lead about her career so far and the joy that comes from designing a mortgage proposition completely from scratch.
Starting out in finance
Christy began her career in the finance industry when she was fresh out of university in the late 1990s. Working for Westpac, the commerce and marketing graduate spent three years at the bank in one of its product teams before moving to the UK to work for both bigger banks and start-ups. It was there she developed a love for innovation.
"I really enjoyed starting from scratch," she said. "I'd worked for bigger banks – it's really hard to influence and change something that's been there for a long time."
Enjoying the ability to create new products, Christy looked for something similar when she returned to Australia, but the market at home simply didn't compare at the time.
In 2013 she took on a role with Virgin Money in order to start its home loan business from scratch, however, even this didn't give her the flexibility she was looking for; the business moving to adopt BOQ's systems.
"Project sparkle" beckons
She recalls the career defining moment she took on her current role at 86 400 in early 2018 – then known as "Project Sparkle" – after being approached via LinkedIn.
"I didn't know anything about it, and they didn't tell you who was backing it," she said. "But I knew as soon as it hit my inbox that this was the role for me. It was a new start-up and it offered the ability to create something from scratch."
With more than 15 years' experience in mortgages, Christy put her expertise to work designing and developing the fintech's end-to-end home loan proposition.
Read more: A digital upgrade for broking
"Having that experience and really understanding what the pain points are for customers and brokers was something I could bring in for this role," she said. The two biggest pain points she identified in the home loan process were the amount of documentation required and the time it took to get to approval.
"Every bank you work in, every one's got a project to decrease the time to 'yes'," she said. "For me, that had to be the number one goal, to have quicker turnaround time, as well as not having all that documentation.
"That's where the idea came from to streamline and have a digital process and rely on data instead of any of the supporting documents that all the other lenders ask for."
Challenges and highlights
One of the challenges she faced along the way was to automate the process that all their vendors do manually for all of their clients – a mammoth task in formula writing.
"We had to analyze every process step and work out how to get the data from one vendor to another without any human interaction," she said. "We really had to start from scratch and work through every single reason a loan should be referred."
Despite the challenges of the role, working for 86 400 has become one of Christy's career highlights.
"This is the best job," she said. "Being able to start something from scratch, a blank sheet of paper, setting it all up has been amazing, but it's also an amazing company to work for given it's small, it's a start-up, it's fun, it's young.
"It's a breath of fresh air that you can actually deliver things without all the politics of having 30 people to sign off on it."
Related stories:
Robert Bell: A bright future for fintech
The faces behind fintech