Could new credit rules threaten broker market share?

This broker believes the removal of responsible lending laws could create a channel conflict
Is now the right time to fix interest rates?

Or could there be lower fixed rates on the horizon?
SPECIAL REPORTS
2018 Commercial Lenders Roundtable
Top 10 Brokerages 2018
2018 Brokers on Aggregators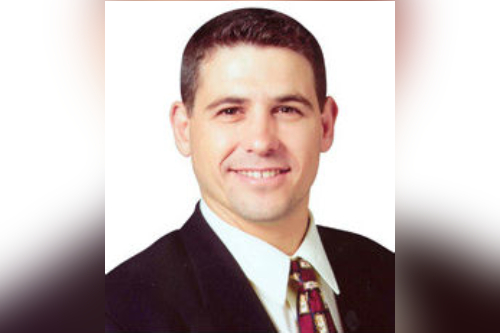 Mortgage Choice broker Anthony Knight has proved to be in it for the long haul. Starting his broking business in 1998, he then went on to survive the GFC, the Royal Commission and a pandemic-induced recession – and he is still going strong. He told MPA about his glass half full approach to business.
A change in career
It was something of a sea change that saw Knight leave the world of public service and buy his own Mortgage Choice franchise in 1998. Previously from Canberra, Knight was working at the Australian Bureau of Statistics in 1997 when he got a transfer to Sydney. Settling down in the Central Coast with his wife and six-month-old daughter, Knight began to crave a role that would enable him to make a difference in the lives of others.
"I used to do the housing finance statistics for the ABS," he said. "It was something that gave me an interest in finance, but it was a matter of trying to find something that I was good at and that I enjoyed."
Studying commerce at university, Knight had always been attracted to working with figures, but he wasn't interested in becoming an accountant. After organizing his own finances for a couple of property purchases, he realized that mortgage broking was exactly the sort of role he was looking for.
"I really enjoyed that side of it and felt that I could contribute and be successful in that area," he said.
A glass half full approach
At first, Knight considered launching his own brand and business, but after doing some thorough research – in the days before everything was available on the internet – he settled with Mortgage Choice.
"I met the founders and had a run through of the systems," he said. "At the time, I remember being pretty blown away by what the offering was."
His business is still going strong more than 22 years later and Knight has been listed in the Top 100 multiple times throughout his career. The biggest challenges he has faced during this time have been "what the world has thrown at us." But for Knight, when one door closes, another one opens.
Read more: Mortgage Choice broker Anthony Knight on the big difference in broking
"It's about finding that level of opportunity and remaining relevant at that time with your clients," he said. This involves understanding what clients are going through during a particular crisis and touching base with them in order to improve their financial position, he explained.
"It's a matter of trying to be a sounding board for our clients and trying to be a word of comfort," he said. "The biggest challenges have definitely been what the rest of the world has thrown at us, but to me they are also the biggest opportunities."
Related stories:
Three tips for starting a regional brokerage
Regional broker shares story of growth