MPA's Top 100 Brokers 2019: #49-25

Each week we'll be counting down the list to reveal the country's top 100 brokers
"Inbuilt drive" motivates regional broker to become skilled in all areas

Building relationships with clients and key partners outside the industry is most important to him
SPECIAL REPORTS
2018 Commercial Lenders Roundtable
Top 10 Brokerages 2018
2018 Brokers on Aggregators
To build connections and strategic alliances within the industry when she started out in 2018, Accession Finance broker Evelyn Clark began attending networking events and found them "incredibly beneficial".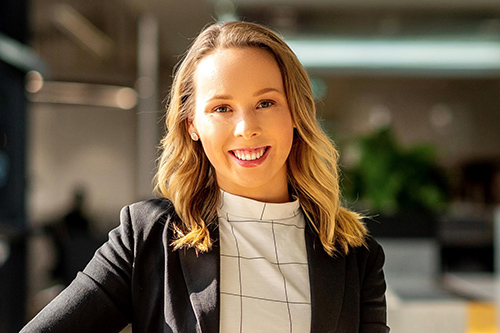 "My goal was never just to get clients," the 2019 AMA Adelaide Bank Young Gun of the Year – Independent finalist told MPA.
"One primary driver for networking is knowing that along my client's journey, they would require additional yet complimentary services, such as conveyancing.
"They may also have pain points, where I could recommend accountants for business owners or financial advisors for insurance. I want to ensure I could recommend local businesses I trust and that could provide the same high level of service and communication as myself."
Eighteen months into the industry, Clark continues to attend structured and open networking events not just to build a trusted network, but to boost her confidence and gain speaking and listening skills.
Starting a business at 22, Clark accomplished a feat not common to many people her age. While many of her friends continued their studies or worked in grad roles in accounting firms, she took a different route.
"I knew ultimately I wanted to be in business for myself," Clark said. "It probably came a little quicker than expected, so I thought why not give it a crack! I was very lucky to have people to lean on, learn from and who saw my drive and already believed in me."
Clark was "pretty realistic" with her expectations, reckoning it could take months before she started receiving a consistent income. After around eight months, she found herself doing more work for active clients which could only cover short-term targets and made efforts to attract new ones to prevent gaps in settlements.
Service via education
Even before an individual becomes a customer, Clark provides him or her exceptional service via education. She posts written and video content about finance on her social media channels and has recently launched a podcast called 'I wish I was taught that at school' with a buyer's advocate and good friend.
She also conducts two financial workshops, one for first home buyers and the other for women looking to invest in property.
Communication is key with customers; if applicable, even with the referral source, according to Clark. One of the best and simplest processes she has implemented is telling customers upfront her expectations from them and her turn-around time.
"I have found this increases the level of trust the client places on me and allows me to be able to manage my workload and delivery on promises," she said.
While focusing on building a reliable and self-generating business, Clark, having realised her passion for educating people about the industry, constantly thinks of ideas to grow the number of workshops she runs and followers for her podcast.
Plans and tracks
A meticulous planner, Clark maps out her week in advance and prepares each day with tasks stemming from her overall weekly goals. She regularly tracks her performance in terms of client engagement and loan journey, then looks at how everything can work towards achieving her target for the next six to 12 months.
With a background in loan processing, Clark personally handled all her loans at first until she felt her volume was consistent enough to outsource. She now works with an experienced in-house loan processor who enables her to achieve a greater level of communication, responsiveness and client service.
Clark's strategic move saw Accession Finance experience significant growth. She continually strips parts in her process that can be outsourced to give greater focus on the front end and, ultimately, on her core business.
An "incredibly strong believer in giving back" to the community and her clients, Clark, where she can, uses her clients' services to reward others, such as sending personalised chopping boards designed by a client as settlement gift. She has also been participating in the Connor's Run for the last four years, helping raise funds for children facing brain cancer.
Hitting the greens since age 10, Clark keeps a very active lifestyle, functioning best when her day starts with exercise. She trains at the gym most mornings and takes long walks on the beach to clear her head. This year, she completed her first half marathon and is considering doing another one in December.
Passionate about continuous learning, Clark spends a fair amount of time listening to podcasts in her car. Her favourites include The Ed Mylett Show, The Broken Brain and, of course, I wish I was taught that at school.
Related stories:
Refreshing and honest: Why new broker prefers face-to-face interaction
Functional for both clients and team: brokerage launches "unique" platform