How this new broker finds approach to industry

He managed to generate a "steady stream of quality clients" despite starting out during the royal commission inquiry
How this new broker finds approach to industry

He managed to generate a "steady stream of quality clients" despite starting out during the royal commission inquiry
SPECIAL REPORTS
2018 Commercial Lenders Roundtable
Top 10 Brokerages 2018
2018 Brokers on Aggregators
Spending time as an assistant to Mortgage Choice Brisbane owner Matt Cunliffe, finance broker Brice Booker tried to learn as much as possible from him. After moving to his current role in 2015, Booker has committed to assist any client obtain their financial goals, regardless of how big or small.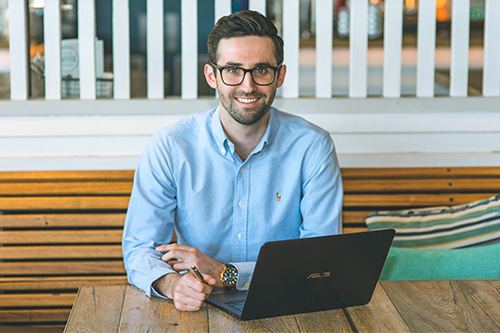 "I haven't singled out a specific target market to work towards, although I personally know the feeling of buying your first home, so I just aim to assist any client that I speak with to the best of my ability," the 2019 AMA MFAA Young Gun of the Year – Franchise finalist told MPA.
"Being open to any scenario that come across my desk keeps me on my toes and ready for anything."
Booker, a first home buyer himself, who knows the overwhelming fear that comes from being new to the property market, helps first home buyers put a savings plan in place and explores all possible options to reach their dream.
At the start, Booker found gathering lender-required documents with correct dates from clients his biggest challenge. According to him, inaccurate dates result in delays, not just because the client needs to rectify the error, but because lenders take more than 48 hours to re-assess scenarios with updated documents.
Mortgage Choice Brisbane recently made improvements on its client experience to "make it as smooth as possible". They now require clients to submit all needed documents before the initial in-person meeting to give brokers ample time to research and prepare all possible loan options.
"Delivery of great customer service is something that you should always be working and improving on, as it differs largely from client to client," Booker said.
"A goal of mine now is to strive to give clients realistic expectations while trying to go above and beyond what they think will come of my service."
To save time and be able to jump straight into finding solutions for clients, Booker delegates someone to compile, sort and label submitted documents. He uses platforms FileInvite and BankStatements to dramatically reduce the time he spends working through documents before doing research.
Booker, who is now Mortgage Choice Brisbane's franchise manager, feels "extremely lucky" to be part of a team that operates more like a close-knit family, whose members, despite having individual goals to meet each month, readily support one another.
He tries to keep active where possible and regularly plays football with workmates. During downtime, he and his wife enjoy simple pleasures with their dog.
"You can't beat starting the weekend with coffee and a walk along the waterfront," Booker said.
Related stories:
Challenging brokers to achieve more: BDM goes the extra mile for clients
Broker builds customised CRM to achieve "unique business function"