How getting businesses "just happens" to this broker

It switched to auto pilot after being in the industry for more than 14 years
2019 Top 10 Brokerages

Despite the challenges of the last year, these brokers have continued to grow
SPECIAL REPORTS
2018 Commercial Lenders Roundtable
Top 10 Brokerages 2018
2018 Brokers on Aggregators
The global CEO at OnDeck found a passion for SMEs
At the second annual OnDeck Australia AltFi conference, the online lender's global CEO, Noah Breslow, explained how he went from a background in technology to a "crash course" in financial services to leading the pioneering firm.
The fintech was launched in Australia in 2015, having already expanded from its base in the US to Canada.
Breslow says that at the time he thought the natural progression would have been to expand to the UK, but OnDeck's research showed that Australia had a growing need for an alternative small business lender.
Breslow studied computer science at the Massachusetts Institute of Technology before working at a number of venture capital-backed software companies.
After he sold his last software company in 2006, one of the investors put him in touch with OnDeck's founder, Mitch Jacobs, who he met with in 2007.
He became OnDeck's first employee.
"What I loved about it was a couple of things," Breslow says.
"One, that technology could create an experience that was dramatically better than what was happening out there. Two, that customers needed the product. Every small business needs capital to grow, and so it wasn't a 'nice to have' product for small businesses, it was a 'must have' product."
"Every small business needs capital to grow, and so it wasn't a 'nice to have' product for small businesses, it was a 'must have' product"
A year later, the GFC hit and set OnDeck back about 18 months in its development.
The fintech was lending to businesses deemed too risky for the banks, and it had not had a chance to build up a lot of capital. But Breslow says the company learnt a lot about running the business in a variety of different conditions, and this allowed OnDeck to grow without competition while the banks were dealing with regulators and cleaning up the mess.
"That which didn't kill us made us stronger," Breslow says.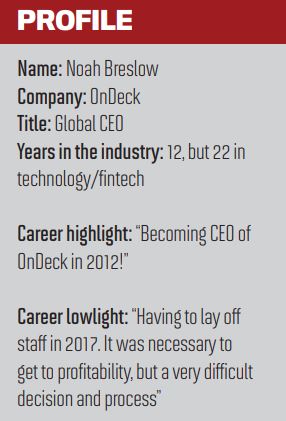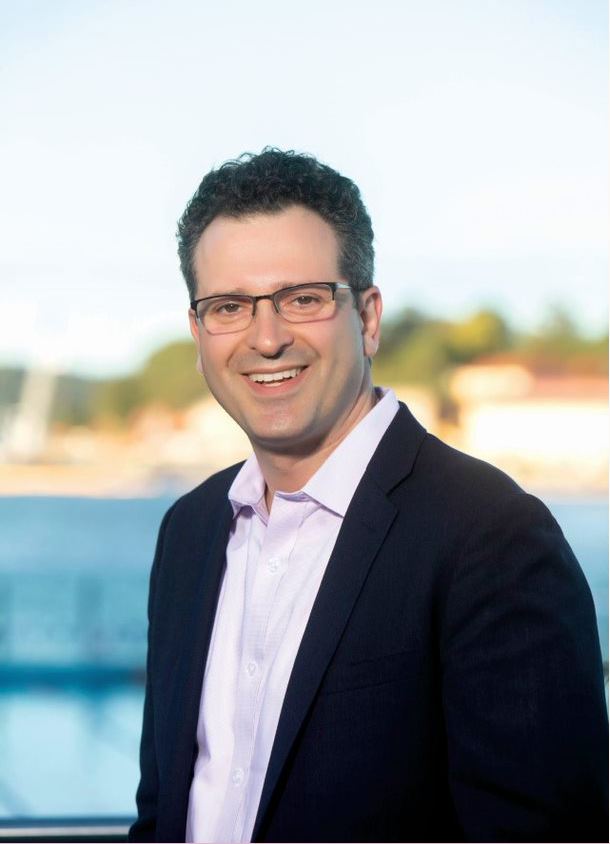 In 2012, Breslow became the global CEO and within the year had hired a consultant to research different markets around the world.
Small business owners applied for loans in these various markets and documented their experiences. In Australia, it took 44 days to get financing from one of the big banks.
Several entrepreneurs – including current Australia CEO Cameron Poolman – plus a number of investors contacted OnDeck to get the lender up and running.
OnDeck Australia launched in November 2015 and has continued to grow ever since.
"It wasn't on our plan originally, but we knew the pain point was here, and we said let's go for it. And we got it running very quickly," Breslow says.
Surviving the stampede
Over the past 12 to 18 months the small business lending space has grown massively as businesses are finding it harder to get finance and the bigger banks have changed their appetite for who they lend to.
The emergence of new online small business lenders is not unique to Australia, and it is certainly not the first time OnDeck has seen it happen.
But after this "stampede" of new online SME lenders, as Breslow calls it, comes the "shakeout".
In the US, the market is starting to see the number of online lenders shrink back from the original stampede, so the market will be left with the strongest players. As Australia continues to see new entrants, OnDeck is looking at the ways it can carry on educating and supporting brokers.
Breslow says efficiency and trust are the areas he has really focused on in the past year.
"We're not interested in the short game; we're interested in the long game. We're not interested in the transaction; we're interested in the relationship"
"Brokers are small businesses themselves; they don't have tons of staff, so the more efficient you can make them the better," he says.
"They don't want to go on a wild-goose chase and submit an application that's going to be declined."
OnDeck has refocused its sales team on talking brokers through scenarios, and has provided brokers with the tools and a portal to make the process as smooth as possible.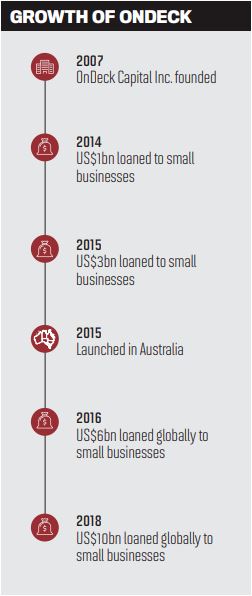 Trust is the other factor.
In order to maintain a broker's trust, Breslow says OnDeck is committed to channel protection.
If a broker submits an application and the customer finds OnDeck online a week later and submits their own application, the lender will protect the broker's application.
If a broker tries to submit an application that another broker has already submitted, OnDeck will protect the original broker.
Brokers can also remain secure in the knowledge that OnDeck Australia is backed up by OnDeck US, which has loaned US$10bn to small businesses.
"I think that provides some assurance that we're here to stay," he says.
"We're not interested in the short game; we're interested in the long game. We're not interested in the transaction; we're interested in the relationship."
New products
Last year, OnDeck Australia expanded into equipment finance.
Through its research and discussions with brokers and customers, it found a gap in the current market.
OnDeck identified that nearly a third of its existing customers were using its unsecured loan product to purchase equipment.
"The light bulb went off over our heads collectively," Breslow says.
"Rather than offer this customer an unsecured term loan, we decided to build a fit-for-purpose equipment loan that matched the usage period of their equipment, using the asset as security."
This new product allows small business owners to better manage their cash flow across the lifetime of the asset.
It will also give OnDeck's broker partners another great option for servicing their customers' needs.
In the US, the online lender also has a good relationship with brokers. Its funder adviser channel is one of the earliest things it set up in the business.
Equipment finance brokers were the first to offer OnDeck products, and then post-GFC mortgage brokers began to diversify.
Brokers for Australia's business will continue to be a main focus of the lender, and as it expands into new areas it will ensure the broker channel remains educated and supported so it can reach those businesses.
"Relying on distribution partners who have those existing relationships is critical, and we acknowledge that," Breslow says.
"There's a reason why a lot of products sold to small businesses are sold through brokers."