Josh Frydenberg: It is up to you to embrace the opportunities

"I encourage and urge you to embrace this opportunity…to ensure your very important industry continues to prosper and survive"
The four principles to helping brokers succeed

Loan Market chairman Sam White praised broker engagement at its Hobart conference
SPECIAL REPORTS
2018 Commercial Lenders Roundtable
Top 10 Brokerages 2018
2018 Brokers on Aggregators
LIKE MANY KIDS, when he was a boy Extra Financial owner Mark Unwin loved seeing firemen in action and fire trucks with their lights flashing and sirens blaring. He would go to the local station on Sundays to help wash the eight-wheelers. When he was old enough, Unwin joined the junior ranks, learned the skills, got exposed to live fi re exercises and eventually progressed from junior brigade member to full-fledged firefighter.
Unwin is currently an operational member at Hoppers Crossing in Melbourne West. Apart from being on call for emergencies and assistance requests, he engages in community activities such as teaching kindergartens about fire safety and raising funds for various charities.
"Being involved in the fire brigade provides me with an opportunity to work with some amazing people from so many different walks of life," Unwin says. "Our combined goal is to give back to the community that has provided for us."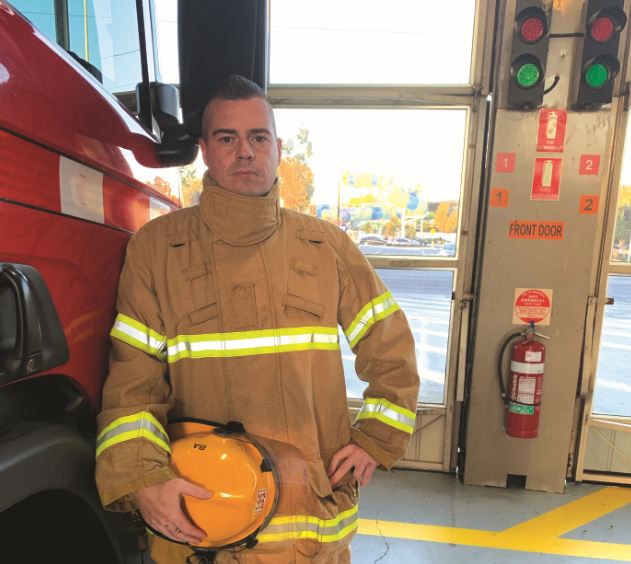 On 7 September 2019, Unwin will join other firefighters to step up for mental health in the 6th Annual Melbourne Firefighter Stair Climb. The event aims to raise $700,000 to improve support services and fund research on issues such as depression, post-traumatic stress injury and suicide, especially within the emergency services and defence community.
"The fire brigade is a massive extended family which also provides excellent support services; however, some people are still reluctant to take advantage of them when required," Unwin says. "With awareness being raised a lot more, hopefully we can further the assistance to those in need."