Good times are coming to WA after years of population slump

Families are moving to Western Australia, increasing rental demand and discretionary spending
Keeping it in the family

This father-daughter duo are helping usher in a new generation of third-party finance specialists
SPECIAL REPORTS
2018 Commercial Lenders Roundtable
Top 10 Brokerages 2018
2018 Brokers on Aggregators
Broker Chris Montague's passion for CrossFit has brought honour to his state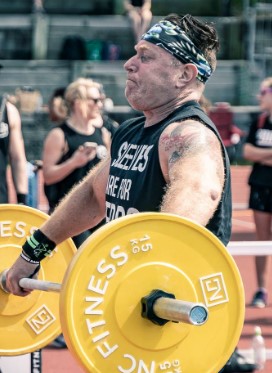 When MoneyQuest Lonsdale Street Melbourne broker Chris Montague started CrossFit four years ago, he never expected that the healthy habit would turn him into a competitive athlete. Perhaps his trainer had other ideas.
"Given I love chasing numbers and achievements, the [CrossFit] methodology is well set up for me," Montague told MPA. "I was hooked!"
In September, he represented Victoria at the Masters League national CrossFit competition. Team Victoria won the tournament for the first time.
To prepare, Montague added two to three afternoon sessions to his five-days-per-week morning workout routine. Being a broker gave him the flexibility to add extra training sessions when required.
Fitness and health allow people to sustain success and enjoyment in life, empowering them to do the things they like to do, only better and for longer, he says.
Montague loves the feeling of achievement and ongoing improvement that he gains from CrossFit. "In addition, how good is breakfast after working up the sort of appetite that comes from training?"'