We're too busy

Big banks stop trying to get new mortgage business
Landmark merger complete

The group now has a "powerhouse" position in the industry
SPECIAL REPORTS
2018 Commercial Lenders Roundtable
Top 10 Brokerages 2018
2018 Brokers on Aggregators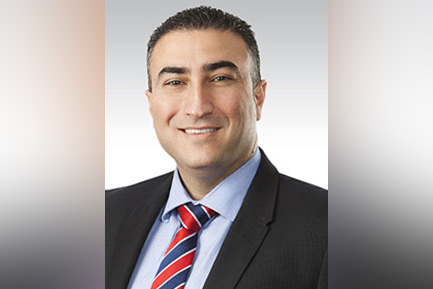 According to Pepper Money Australia and New Zealand CEO Mario Rehayem, non-banks have brought a level of competition to the lending market that is "second to none." He told MPA that while non-bank lenders have always been an integral part of the ecosystem, the introduction of comprehensive credit reporting has worked to strengthen their value in recent years.
"We are actually getting more awareness from consumers knowing that they need to look for alternative lenders and that's really going to work for us because we will see that growing over time," he said. "So really the ecosystem has never been healthier."
Read more: (Near) priming brokers for new deals
He believes that non-bank lending will continue to progress throughout the 2020s off the back of this, explaining that many non-banks like Pepper have matured into household brands.
"We're more well known by people in the market and, for us, the more people that become aware of our brand, the more people there are that have alternative options outside of the banks – and that in its own right is growing," he said. "We're stronger than ever before, we have serviced more customers than ever before, and we are truly bridging that gap that is being left behind by the banks and many other lenders in the marketplace."
Rehayem said non-banks would likely experience a constant growth curve over time, not just in the number of customers they service, but in the number of products they bring to market.
Having played an immense role in this throughout Pepper's 21 years in business, brokers will continue to grow with non-banks, he said.
Read more: Pepper Money Australia and New Zealand CEO on serving the market for 21 years
"We wouldn't be here today without brokers," he said. "I think we will grow and blossom together as an industry and we are forever grateful to each and every broker that has ever recommended a customer to Pepper and been part of broker focus groups that have assisted us in designing new products and tech systems throughout our journey."
Related stories:
Data shows more SMEs relied on non-banks during COVID
Non-banks rising after loan origination milestones