Former mortgage broker Richard Pusey to fight assault charge

The former broker described by a judge as "the most hated man in Australia" is in more hot water over an alleged incident involving his partner
Citi to exit Australian consumer market

The group's CEO says it doesn't have the scale to compete
SPECIAL REPORTS
2018 Commercial Lenders Roundtable
Top 10 Brokerages 2018
2018 Brokers on Aggregators
With COVID vaccinations underway and unemployment down to 5.8%, things are looking up for SME customers across multiple sectors. However, the recent NSW flood disaster and snap lockdown in Brisbane are prime examples of the level of uncertainty still in the market, making flexible funding absolutely vital for businesses across the country.
Business confidence has returned
According to co-founder and chief revenue officer of Prospa, Beau Bertoli, there has been a shift in the mindset of business owners over the past few months.
"We're definitely seeing significant pent-up demand from SME customers as confidence returns this year," he told MPA. "Recent research from RFi actually found that only 2% of SMEs surveyed in December believe their business won't ever recover from the impacts of COVID-19 and 6 in 10 believe their business will recover before the end of 2021."
This figure increased to 93% for those expecting to recover within the next two to three years or earlier, he added.
"We know business confidence is a strong factor in borrowing intentions and we're seeing more and more businesses looking to access funding for growth," he said. "This could be plans to invest in digital software, hire employees, add sales channels, or purchase new equipment or machinery, and brokers should be on the front foot when it comes to these conversations."
SMEs are looking for flexibility
Prospa originations have grown strongly, demonstrating the heightened demand for business investment. But, while economic indicators like employment and GDP are trending positive, the possibility of temporary border closures and snap lockdowns mean SMEs are looking for flexibility in the way they access funding as well as flexibility in making repayments, he said.
"When businesses can't access the capital they need quickly, they can remain in a state of limbo, and in some cases, even go backwards," he said. "That's not what our economy needs right now.
"It's not getting any easier for SMEs to access funding from the banks or traditional lenders, so it's important brokers educate themselves on the options available in market, which they might not otherwise have considered."
Brokers are vital
The pent-up demand for SME lending represents a strong opportunity for brokers, said Bertoli, who urged those that are new to the SME space to reach out.
"We can also help you identify potential SME clients in your existing database and have a team of BDMs available to talk through your scenarios today," he said.
Knowing that small business growth opportunities are often short-term, Prospa combines speed with personalised service and flexible solutions. It also offers flexible, early repayment options.
"We can deliver a quick decision with funding possible in in 24 hours, and don't require asset security upfront to access Prospa funding up to $100,000," he said. "We have the tools, resources, and credit appetite to help brokers capitalise on this shift in the SME mindset and I urge our partners to act now."
Addressing the needs of SMEs
Prospa is also rolling out new features in its line of credit product such as an increased loan term and amount and improved payment functionality – features that speak to the needs of SMEs commonly identified in the current environment.
"SME pain points are so unique and we're focused on designing products and solutions that address these head on," he said. "In this new environment in 2021, SMEs want more flexibility so they can confidently manage cash flow fluctuations, scale quickly, and capitalise on short-term opportunities."
He gave the example of a tradesperson. After the recent floods in NSW, a tradie could have been inundated with job requests in a short time frame in order to repair the damage done. But, they may have needed cash to purchase the tools and supplies required or even bring on more contractors before getting paid for the work.
"If they can't access the capital quickly, they can't confidently say yes to the jobs and this can lead to missed opportunities," he said. "We're excited to have enhanced our revolving Line of Credit product and to offer a money on demand solution that meets more of our SME and partner needs.
"This includes increasing the facility limit up to $150,000, increasing the renewable term to 24 months and providing new Pay Anyone features with scheduled and recurring payments. SMEs only pay interest on the funds they use, while they use them."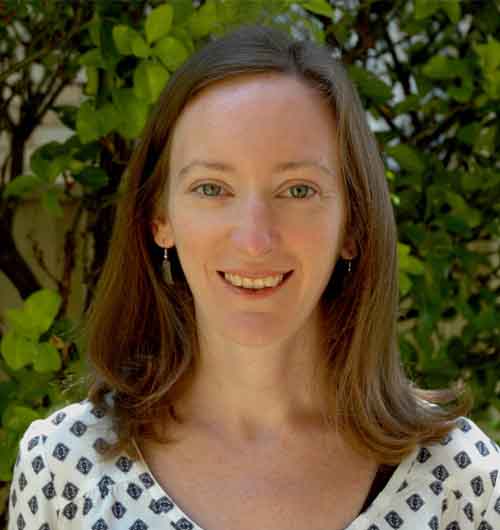 Kate McIntyre is an online writer for Mortgage Professional Australia. She has a wealth of experience as a storyteller and journalist for a range of leading media outlets, particularly in real estate, property investing and finance. She loves uncovering the heart behind every story and aims to inspire others through the artful simplicity of well-written words.
Email | LinkedInOriginal Article