The secret of my COVID success

How these top brokers thrived during the pandemic
SPECIAL REPORTS
2018 Commercial Lenders Roundtable
Top 10 Brokerages 2018
2018 Brokers on Aggregators
Over the past couple of years, Virgin Money has implemented some major enhancements aimed at making business easier for brokers and borrowers.
As part of this, the lender invested heavily in technology and broker support, appointing four state managers and three new relationship managers.
MPA spoke with the state managers for Victoria/Tasmania and NSW/ACT as well as BDMs from Victoria and NSW about the lender's latest developments and the ways it is supporting brokers and borrowers in this climate of uncertainty and change.
What are the latest developments from Virgin Money that mortgage brokers can be excited about?
Alex Bodycoat – State Manager, VIC & TAS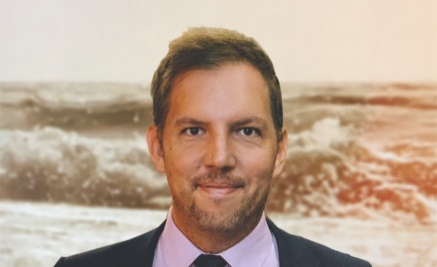 At Virgin Money, we understand that listening is key to any successful partnership. We've listened to our broker partners over the last couple of years and implemented a range of initiatives to reach a faster time to decision – and we're pleased to see this is making a difference, with our Net Promoter Scores up significantly year-on-year. Additions such as the new Virgin Money Secure Broker Portal, which includes online pricing and loan tracking tools, plus digital loan documents and acceptance, have all contributed to making it easier to do business with us.
We've also focused on building a compelling and competitive home lending proposition that's designed with a 'customer first' approach – and we're always looking for ways to improve and do better for our customers.
Mortgage brokers drive the majority of Virgin Money's new home loan customer acquisition and we're absolutely committed to supporting the industry as it supports us. If it's been a while since you've connected with us, or if you haven't done business with us before, I encourage you to take a fresh look at Virgin Money Home Loans by reaching out to one of our BDMs to talk through your customers' needs. We're confident you'll notice a refreshing difference aimed towards a seamless broker and customer experience.
What have been the biggest challenges for brokers and how are you supporting them?
Stephen Joyce – Business Development Manager, VIC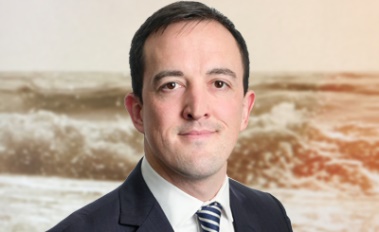 One of the biggest challenges brokers face is placing a deal with a lender and having the confidence that it will be supported. Virgin Money provides that confidence through dedicated and knowledgeable BDMs who work side-by-side with credit support teams to assist in building and processing customers' applications. To further support our business partners, we've introduced a new relationship management structure, led by a team of fantastic State Managers and underpinned by an expanded BDM footprint.
We know keeping customers regularly informed is also a priority. The launch of the online pricing and loan tracking tools as part of the new Secure Broker Portal ensures brokers have the right tools to keep their customers updated. Brokers can now login and access credit policy and real time updates on deal status, and submit pricing requests.
We continue to aim to make our policies and procedures easier to access and understand and we're here to support brokers and borrowers in this ever-changing environment.
How are you addressing brokers' and customers' needs?
Sonia Molnar – Business Development Manager, NSW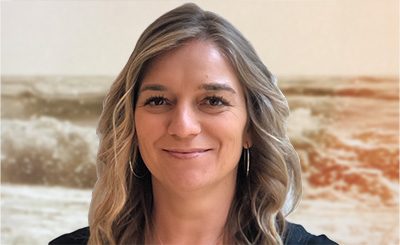 Over the past couple of years we've worked hard to improve the experience of partnering with us. Providing expertise and support from the beginning, ease of access to tools and information, faster turnaround times and communication have consistently been a focus.
Our distribution team is a dedicated bunch and we make ourselves available to brokers across the whole home loan journey. The launch of the mobile-friendly Secure Broker Portal means engaging with us online has never been easier. The best part is that brokers have been extremely positive about it, recognising that pricing requests are dealt with in a more timely fashion. They love the fact that credit policy is always at their fingertips via their mobile devices.
Knowing how nerve-wracking a loan process can be for customers, we've stepped up to deliver a faster time to decision. Electronic signatures on loan documents and applications, remote identification of applicants, our own internal settlements team and documents issued electronically to both customers and their brokers are just some of the ways we're helping people achieve their ideal home loan outcome faster.
Our team across the country has also focused on delivering value-add sessions to our broker partners, not just about our home lending offers but also wellness sessions, industry presentations via digital platforms and marketing support for brokers and their customers.
As we move forward into a 'new normal', what are you most focused on?
Ashley Milne, State Manager NSW and ACT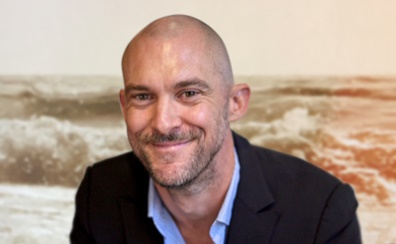 This year has really shown us the importance and value of not simply adapting to change, but embracing it. Our main focus is to continue helping brokers engage in all things technology, whether that be via our new Secure Broker Portal, offering digital acceptance of loan docs to our customers, or our new non-face-to-face ID processes.
Improving the Virgin Money Home Loans experience has been our major priority. Behind the scenes we've also been working hard to design and build a new, beautifully simple and rewarding digital bank. Very soon, Virgin Money's new digital bank will launch, including new transaction and savings accounts and a more rewarding banking experience. The digital bank will reimagine banking and deliver a superior customer proposition that better meets the needs and expectations of our customers, with a huge investment in technology.
On a more personal note, considering the amount of 'stuff' the last 12 months has thrown at us all, it's about checking in with others and making sure they're doing OK.
Related stories:
Making business easier with Virgin Money