Shock as NAB shutters 600 locations

Announcement comes via Twitter, Facebook
Non-banks "getting slaughtered"

Lenders push to get level playing field with big banks
SPECIAL REPORTS
2018 Commercial Lenders Roundtable
Top 10 Brokerages 2018
2018 Brokers on Aggregators
While many brokers and borrowers struggled to acquaint themselves with video call technology earlier this year, Kaia Hunter (pictured) and her clients were well-poised to deal with the onset of the pandemic.
The Mortgage Choice Buderim broker had started creating videos for clients the year prior – making it possible to connect with those that had moved without losing the personal touch of a face to face meeting.
This is something she continues to do today.
"I still meet with clients in person where possible, however I now have customers across Australia whose ID I have already cited for regulatory purposes but who can't always attend a face-to-face meeting," she said.
During the onset of COVID-19, the use of videos enabled her to reassure her clients that it was business as usual and that she was still there to support them with finance solutions for their property goals.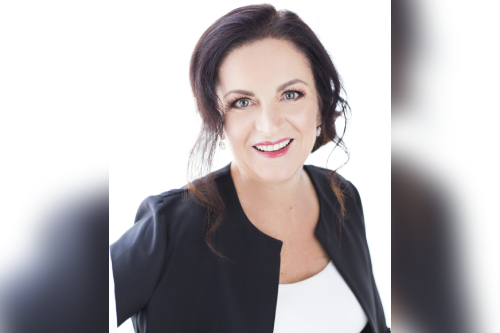 In the videos, Hunter offers a tailored approach for each client, showing the figures and scenarios for their objectives and loan options.
"My videos offer a personal touch, yet they are very prescriptive, guiding the client through each step in a clear format," she said. "They are also very helpful for first home buyers, for whom a picture tells a thousand words."
Read more: What to look for when streamlining a business with technology
Hunter entered the industry following a decade long career in media. After approaching Mortgage Choice in Buderim seeking a better deal on her home loan, she felt inspired by the potential that broking offered in terms of helping other women achieve their property goals.
She made the switch, joining the company as a loan writer before purchasing the business five years later.
From the start, Hunter was keen to grow and scale her business and decided to invest in her own professional development. She joined a business accelerator program, gaining insights into how to grow her franchise sustainably.
"On a practical level, I implemented strategic plans to ensure growth without any loss of high-quality service," she said.
Read next: Mortgage Choice franchise owner Belinda Sugars sets a sweet example
Like many new franchisees, she was also keen to learn from her peers.
"I invested considerable time networking with other brokers to share ideas and understand best practice that I could apply to my own business," she explained.
This is now something she does for other female brokers, sharing knowledge and support through her business coaching and mentoring service.
"I have always loved the idea of being the best version of yourself," she said.
As a flagbearer for success during the unprecedented market conditions of 2020, Hunter encourages women to consider a future in mortgage broking.
"Go for it," she said. "Running your own business calls for hard work and effort, but women definitely have what it takes to achieve success, and there is so much about mortgage broking that is truly rewarding."
Related stories:
Mortgage Choice franchise owner Belinda Sugars sets a sweet example
Why Clinton Waters thinks word of mouth is the best currency