Could new credit rules threaten broker market share?

This broker believes the removal of responsible lending laws could create a channel conflict
Top 100 broker Sam Carrello on Perth market

He says it came "back with a vengeance" a few months after COVID-19 hit
SPECIAL REPORTS
2018 Commercial Lenders Roundtable
Top 10 Brokerages 2018
2018 Brokers on Aggregators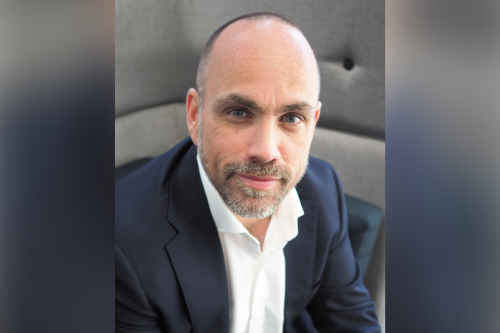 Last year was an eventful one, to say the least. For Resimac, 2020 was a year of milestones – the year it launched an end-to-end digital loan origination process, reported a record cash net profit of $55.7 million and won Non-Bank of the Year at the 2020 Australian Mortgage Awards. It was also the year it turned 35. General manager Daniel Carde (pictured) spoke with MPA on the non-bank's digital transformation, as well as the way it has helped to democratize the lending industry over more than three decades of innovation.
When Resimac first entered the lending space in 1985 as two separate businesses – RESIMAC (originally known as FANMAC) and Homeloans (first called International Financing and Investment) – it cost about $50,000 to buy a house and home loan interest rates were around 13.5%. Now, just over 35 years later, fixed rates have dropped below 2% at some banks while house prices have soared above $1 million. Throughout this time, both RESIMAC and Homeloans brought a rich serving of innovation to the non-bank lending space before merging in 2016 and rebranding as Resimac in 2018, said Carde.
"Homeloans pioneered mortgage management in Australia, and brought with it extensive distribution expertise, while RESIMAC brought product manufacture coupled with significant funding capabilities," he said. "Over the years, the two businesses have made important contributions to the development of the non-bank sector, including being the first issuer of residential mortgage-backed securities in Australia in 1988, launching specialist lending products in 2007, and the merger in 2016 to create one of the largest non-bank lenders in Australia."
Conducting its own credit assessments, rather than relying on indexing or profiling, Resimac has also worked to democratize the lending industry by reviewing every loan application based on its individual merits, said Carde.
Read more: Resimac chairman calls for level playing field
"We understand that every borrower is different, so rather than take the default 'one size fits all' approach, we've opted to accommodate a broader range of borrowers, from those with strong credit positions, through to those who don't fit traditional lending guidelines," he said.
"We're really the only lender in the Australian mortgage market that offers both true prime and true specialist home loans."
After 35 years of innovation, Resimac is now undergoing a complete digital transformation, ongoing investment in technology being a key factor in its success last year, said Carde. The non-bank reported a cash net profit of $55.7 million in 2020, up an impressive 79% from the year before.
Read next: Lending with the personal touch
"We are currently undergoing a digital transformation project that will see us deliver a market-leading digital experience for brokers, business partners and customers," said Carde. "One of the first fruits of that labour is our end-to-end loan origination process, which consists of multiple digital initiatives such as a new workflow platform, digital loan documents, remote VOI and virtual or electronic valuations.
"This is all about continuing to support and invest in the broker channel, ensuring the seamless delivery of a loan origination experience while also improving even further on our fast turnaround times."
Carde declined to comment on what was next for Resimac, but with its digital loan origination process considered one of its "first fruits," its ongoing digital transformation is sure to attract the interest of the industry as it continues to navigate the stormy waters of COVID-19.
Related stories:
Non-banks head to Canberra over loan funding
Non-banks first to pass on rate cuts