What you said about banks' products and pricing

With the RBA cutting rates over the past 12 months, the pricing of home loans has certainly improved
Mental fitness: what we can do to manage the health of our mind

In these tough times it's important to look after your mental health
SPECIAL REPORTS
2018 Commercial Lenders Roundtable
Top 10 Brokerages 2018
2018 Brokers on Aggregators
After coming in second place last year, Bankwest has claimed the crown in 2020, with brokers voting for the bank in an incredible six out of nine categories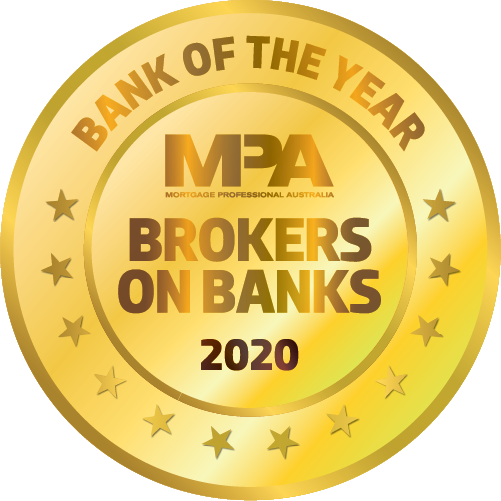 You came first in six out of nine categories. Why do you think that is?
Ian Rakhit, GM third party banking: We like to think it's because we go that extra mile for our customers, something we've taken great pride in doing since 1895.
Our history of serving customers spans 125 years, and we're incredibly proud that we've been recognised for our service to our customers and our contribution to the community and economy on many occasions.
Helping our customers purchase a home or investment property – a real milestone moment in their lives – is a big thing for Bankwest. We feel privileged to help our customers achieve their property goals and improve their financial wellbeing, whether they have come to us directly or through their broker.
Additionally, Bankwest was one of the first institutions to step into the brokering world, and today our relationships with brokers are still just as important to us as our relationships with customers.
After all, more than 80% of our customers choose Bankwest because of their broker! As we look to the future, brokers are a key part of the Bankwest strategy, and we'll continue to make significant investments in the channel.
Our vision is to deliver brilliant customer experiences every day, and as we evolve our broker offering we stay in continual dialogue with brokers to ensure we're designing products and services that meet their needs.
Ultimately, by listening to and working closely with brokers, we can help them deliver brilliant service to customers across Australia who own or aspire to own a home.
Your highest score, although a silver medal, was for BDM support. What have you been doing in this area, and why is it important to you?
IR: We've designed our support structure so that each broker is supported by a BDM and a desk-based business support manager (BSM), which means that a point of contact is always available. Over the past year, Bankwest has worked with a business management consultancy to support the ongoing development of our BDMs and BSMs.
Brokers tell me they also want to engage with Bankwest in a way that supports their specific business needs, so we've designed a flexible model of contact points that empowers brokers to choose how they connect with us for service and support. This means some brokers prefer our highquality phone support, or to use our web chat functionality to talk to our support teams; others prefer our self-service tools, and others want an 'on the road' BDM running through scenarios face-to-face in their offices.
The relationships our BDMs have with their brokers is essential to the way we do business, and by providing brokers with the digital tools they need to serve customers, we free up our BDMs to support brokers on other important aspects of the job.
I also want to call out the tremendous work my state managers perform, supporting their teams day in, day out, and for their passionate drive to support our broker partners via daily coaching and support of the frontline teams.
Although your score was high, you were pipped to the post in the turnaround times category. What will you be doing to ensure brokers aren't waiting longer than they need to for loan approvals?
IR: This is a real focus area for us. The case ownership model has been in operation within the Bankwest broker-introduced housing loan assessment department for a number of years. The process ensures singleperson responsibility for the processing of an application from lodgement to the application being ready to book for settlement.
We feel a real benefit is the broker dealing with the same person through the process, meaning the notes are understood from day one; any mitigants are explained only once; and we can get on with approving the loan. Our broker portal allows our brokers to track home loan applications in real time and view their Bankwest customer details in one spot. We are using broker feedback to help expand our range of digital self-service tools on the portal to make dealing with us simple, consistent and efficient.
More recently, we launched digital signing for home loans. Bankwest home loan customers can now sign their home loan contracts digitally, from any device, within minutes. Previously it took about 13 days for a new home loan to be made ready for settlement. With the new service, this can be reduced to less than seven working days for new home loans and within 24 hours for increases to existing loans.
We also send the documents to brokers for review 12 hours prior to the customer. This not only gives the broker the chance to pick up on any errors and have them fixed; it also allows the broker to contact their customer and tell them the good news, which we know is an important moment in the broker-customer relationship.
Going forward, Bankwest is reviewing the updated responsible lending guidelines, which we expect will support turnaround times. We'll continue to listen closely to brokers as we explore new ways to improve turnaround times and enhance our offering.
Related stories:
Brokers on Banks 2020: The results
Special Report: Brokers on Banks 2020
SNEAK PEEK: What you said about the banks