The problem of lengthy loan discharges

Despite being in an era of digital innovation and technology, the process can take weeks
Top tips to a compelling Instagram presence for your broking business

The head of Brokermatch.com.au Socialbroker.com.au has some advice
SPECIAL REPORTS
2018 Commercial Lenders Roundtable
Top 10 Brokerages 2018
2018 Brokers on Aggregators
Access to finance has been a continual struggle for small business owners, and, over the last couple of years as mainstream banks have tightened up their credit appetite, that has never been truer. But in the latter half of 2019 banks began considering funding more business deals and at the same time interest rates dropped to record lows, opening up competition and providing more credit to businesses.
Despite that, the Sensis Business Index for the quarter to November shows that 35% of business owners found it harder to access finance than in the three months before, an increase of 5% on the previous quarter.
While businesses found it difficult to get finance through the mainstream options, alternative lenders were there.
"2019 was a big year for non-bank lenders," says Malcolm Withers, Pepper Money's head of commercial.
"With a decrease in risk appetite and tighter serviceability requirements from traditional lenders, SME clients may have found suitable lending solutions for their unique circumstances difficult," he says.
"Non-bank lenders were ready and able to provide options that brokers and their SME clients were looking for, off ering a wider range of products, personalised service levels and faster turnaround times."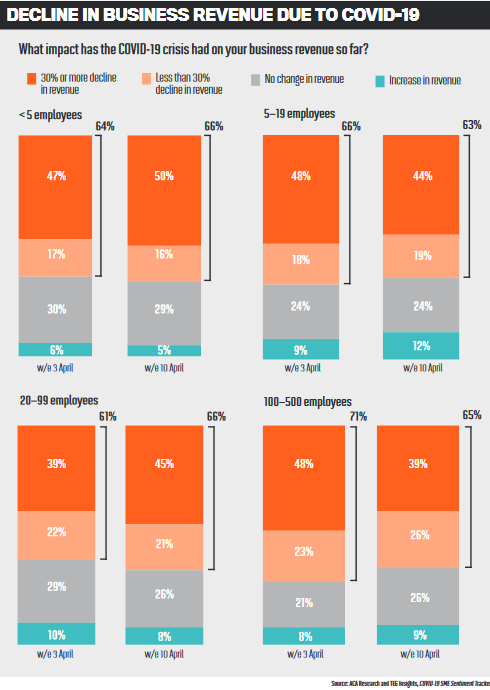 An opportunity to diversify
SME lending can encompass many things, from financing a new office space to replacement of business assets, or assistance with maintaining short-term cash flow.
Withers says SME clients are looking for dedicated support from experts who understand their businesses and work with them to help them grow, while navigating their lending needs.
"They are looking for ease and accessibility of funds so they can focus on what is important to them: running their business," he says.
"This presented an opportunity for brokers to evolve and develop to offer more than just residential lending. Smart mortgage brokers have adapted their business model to provide the personal relationship a SME client wants but that may not have been available from their traditional lender."
Mortgage brokers have clearly seen the need to diversify into business lending, according to figures from the MFAA that show a record number of mortgage brokers writing commercial loans.
As an aggregator, PLAN Australia has spent the last year broadening its panel of SME lenders to enable greater product diversity and competition.
The group's head of southern region, Brad Clucas, says PLAN has seen an increase in off-panel private funders, particularly in some of its larger and more complex commercial transactions.The group has also spent much of the last 12 months ensuring that mortgage brokers understand the opportunities available in the SME lending space.
Clucas explains that if a broker can offer residential, small business, asset finance and commercial finance, the client does not need to go anywhere else.
"Brokers will play an essential role in helping SMEs navigate the uncertain months and possibly years ahead as we rebuild the economy" Melanie Kafka, PLAN Australia
"That's what it's all about – retaining the client and developing a deeper relationship with them and their additional finance needs," he says.
"What we have found is residential brokers that venture into SME lending often feel rejuvenated by the new skills and processes of a different type of credit.
"It is a unique type of finance and can be quite creative and strategic."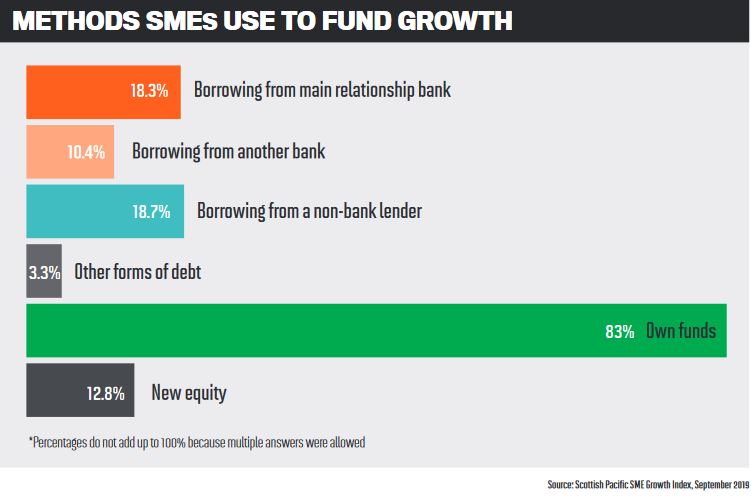 Unprecedented time for business
At major bank NAB, Chris Thomas, general manager, commercial broker, believes the most successful brokers will be those that are fully entrenched within their customer's lending journey.
As banks and lenders pull back from lending due to the uncertainty, Thomas says brokers need to respond by looking at things differently. Where lenders used to see past performance of a business as a predictor of future success, this is not possible now.
"As the trusted advisers of SMEs, brokers are going to need to have conversations with their customers more frequently and around shorter time frames to ensure they are prepared for where they are going to be in this fluid business environment," Thomas says.
There is a growing need among SMEs for brokers to play that role of adviser, he says, particularly after the "perfect storm" of a record bushfire season, unpredictable weather events and now COVID-19.
"In the current business environment, there is even greater intensity around this role and the obligation for brokers to be 'closer' to their customers than ever before," Thomas says.
This means understanding that, whatever conditions and challenges these businesses are facing today, their needs could be vastly different in two weeks' time.
"Brokers need to understand what financing opportunities are available to their customers in the current environment and what conversations will need to happen with the various stakeholders and suppliers, such as banks, to make this possible," he says.
"Part of this also involves making sure customers are across the government's latest announcements to support SMEs, including concessions around tax relief, relief measures aimed at assisting a business in retaining their employees, and arrangements with landlords for affected businesses."
PLAN's head of northern region, Melanie Kafka, says measures like these have been a driver of significant enquiries over the past two months, but warns that this is where broker expertise comes in.
"While those measures are a fantastic initiative during this challenging time and of critical importance to some businesses, they may not be the right option for everyone," Kafka says.
"It largely depends on the circumstances of each business. That is where brokers can be of huge value. Government stimulus measures should essentially be considered alongside a panel of alternative options that are still available and viable for many SMEs."
The opportunities will continue
With the uncertainty of the next few months, it is not only for the purpose of helping SMEs that mortgage brokers may consider diversifying. Pepper's Withers says that as the property market quietens, SME lending may assist brokers in finding supplementary leads to help their own businesses.
"Almost every self-employed client is a business owner that may currently be concerned about the impacts of COVID-19," he explains. "By actively reaching out to self-employed clients and having a deeper understanding of their businesses and their concerns, brokers may be able to support SME clients now and into the future. This could help create a client for life."
"In the current business environment, there is even greater intensity around this role [as adviser] and the obligation for brokers to be 'closer' to their customers" Chris Thomas, NAB
Kafka adds that "education is key" for brokers. PLAN provides ongoing education, masterclasses, and training to help brokers better understand the small businesses they are working with.
Looking at the opportunities now, she says they will continue to grow.
"Many industries are going through significant hardship and challenges and will continue to do so," Kafka says. "Brokers can provide credit advice and broader assistance when it comes to optimising working capital, establishing a healthy cash flow, and identifying when and where a business needs to consider a different type of credit facility.
"Brokers will play an essential role in helping SMEs navigate the uncertain months and possibly years ahead as we rebuild the economy."
As social distancing continues, NAB is prioritising digital enhancements to ensure that it can better service brokers and SME customers. Thomas also believes the scope for mortgage brokers will continue to expand.
"The broker-customer relationship will be enduring rather than just single transactions, with a strong focus on knowing their customers and delivering outcomes that are tailored to their individual requirements," he says. "The current COVID-19 crisis is an immediate opportunity whereby brokers can demonstrate this type of value."