Big four commercial lender now succeeds in market segment as a broker

His team once helped clients who had been abandoned by a major bank keep their home
Dynamic and interesting: Why this broker thrives in the hospitality industry

He has reached the point of assisting second and third generations of families
SPECIAL REPORTS
2018 Commercial Lenders Roundtable
Top 10 Brokerages 2018
2018 Brokers on Aggregators
As a small business, 2019 AMA Brokerage of the Year (1-5 staff) finalist InReach Finance shows big confidence in its customer service offering by following a simple "internal charter" around five key areas.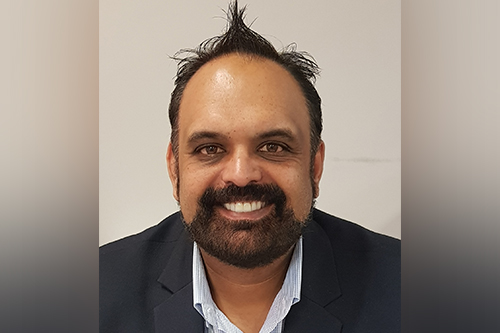 Speaking to MPA, General Manager and 2017 MPA Top 100 Broker finalist Dean LaFrenais said those areas are accessibility, communication, knowledge, expertise and delivering on commitments.
"Accessibility means our clients can always get in touch with us and engage in an open and honest communication," he said. "Knowledge and expertise because in an ever-changing market like we've got, we need to be ahead of the curve in terms of knowing how to set deals."
"And the final thing is that we make a promise to our customers, and whatever we say we're going to do, we will do. Our word is our honour."
According to LaFrenais, having served many satisfied clients, his team's customer advocacy level is double the global average.
Ready for credit
Launched in 2015, InReach Finance works closely with referral partners to increase its lead volume year after year. The brokerage heavily relies on its digital capabilities to collect information and documents from customers.
In the last twelve months, by becoming more actively engaged in brand promotion, particularly on social media and several online marketing avenues, InReach Finance is beginning to attract clients outside their referral partners.
Through those online campaigns, people also get educated to become a little more credit-savvy. LaFrenais' team have created a series of videos upon seeing that many people are unaware about what is involved in lending nowadays and how the emergence of Afterpay-type products affects their application, and that banks are not providing them any education on those fronts.
"A lot of people absolutely have no idea of the impact of Afterpay and late loan repayments. They see an advert saying, 'Buy now – Pay later', 'Easy finance apply here' etc. and they will call to inquire. We live in a world where there is an expectation of little consequence," LaFrenais said.
"Credit for them, up until that point, has been quite easy because the only thing they know about is credit cards, an Afterpay facility or something like that. They just think all home loans are the same."
On the hunt
The InReach Finance team tends to always be on the hunt for ways to remain on top of industry changes, according to LaFrenais. Every time a team member comes across a new product or niche, they share it with everyone else; while lender partners keep the team in the loop with potential policy changes or upcoming product enhancement.
While looking to grow its workforce, InReach Finance will continue to move down the digital path to boost efficiency and business promotion. The brokerage has just brought in a new team member who manages personal loans, the latest of its offerings which already received around a million dollar-worth of application in just a few weeks.
LaFrenais volunteers at his local junior football club, handling marketing and sponsorship, and serves as an assistant coach in his son's footy team.
Related stories:
Going the extra mile: This broker aims to bring car ownership dreams to life
"If you think you know it all, you are wrong": AMA winner keeps on learning