Working with savvy people: Why this broker prefers complex deals

His team focuses on four areas to achieve continuous growth
Working with savvy people: Why this broker prefers complex deals

His team focuses on four areas to achieve continuous growth
SPECIAL REPORTS
2018 Commercial Lenders Roundtable
Top 10 Brokerages 2018
2018 Brokers on Aggregators
Established Victoria-based brokerage My Expert has a simple but strong mission: Stop the emotional drain, stress and worry around property transactions.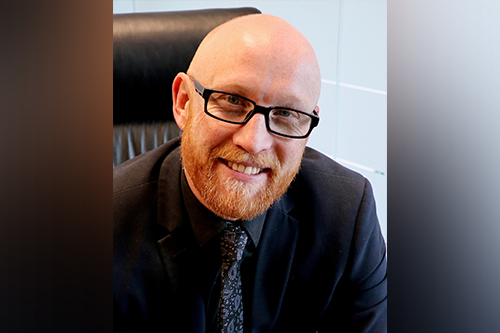 My Expert founder/director Brett Wadelton has been running My Expert for two decades now. The 2018 MPA Top 100 Brokers finalist started out selling properties in 1999 before deciding to become a broker.
He thought of taking on a franchise, believing back then it was the best way to succeed. An opportunity to become a franchisee opened but he ultimately decided to take the independent route. It was "the best decision ever," he said.
With seven brokers and four fulltime staff, Wadelton focuses more on the management side of the business. Although he does not need to meet clients, he still makes time for them, due largely to the challenge in helping multiple property owners find new ventures, as well as getting first time buyers and investors into the market.
Finding that gathering documents and information is a struggle to most clients, My Expert is headstrong in going down the technology path to make the process easier while achieving a faster turnaround time. The brokerage uses PLAN Australia CRM Podium, FileInvite, CashDeck and a host of other tools that give clients a smooth experience.
Adding extra value to his offering, the brokerage has also formed its own conveyancer department – My Expert Conveyancer.
Wadelton said this is "unique" and allows them to take care of the entire transaction for clients, helping alleviate some of the stress and worry.
"I know there aren't too many brokers or businesses that have both departments. It's been very successful," he said.
My Expert Conveyancer currently has an ongoing promotion wherein it offers home loan clients conveyancing service at half the usual price up until the year ends. Wadelton finds it "pretty cool" that he knows no conveyancer in Victoria that charges a similar cost.
Although his business has already won many accolades, Wadelton considers mentoring budding brokers his biggest accomplishment. One such broker is Christopher Lee who, after just three years of joining My Expert, became a finalist for best newcomer at the MFAA awards and one of PLAN Australia's top 200 brokers in 2018. According to Wadelton, Lee writes such good volumes, he might surpass his mentor.
"I'm quite proud of teaching somebody who knows nothing about the industry to succeed and fly. And to probably become a better broker than I am," he said. "I love seeing people grow."
To help bump up the industry knowledge of other brokers, Wadelton speaks at various events, including the PLAN Australia conference, and presents at the PD days of other mortgage groups, mostly discussing his team's process around risk insurance and diversifying. On top of that, My Expert holds regular event seminars for first time buyers and investors.
Wadelton aims to continue building a business with a "fun and enjoyable culture" and plenty of opportunities for its team to grow. A business that empowers clients to make sound decisions around property while providing them guidance in every step of their loan journey.
"I find it very rewarding to educate people, explaining everything in detail with them, and allowing them to make their own choices," he said.
Wadelton has been married for 16 years and got three sporty boys. While he actively coaches his kids in football and basketball, he tries to keep fit himself by hitting the running tracks, among others.
My Expert sponsors a few sporting clubs to support their community. One of their efforts is providing basketball clubs Wadelton coaches with jersey and venue.
"We're happy to invest money and encourage kids to be active," he said.
Related stories:
Young broker breaks through industry with three factors
How this top broker has made the Nepalese community proud