Royal Commission impact will be "far and wide"

An SME lender has voiced concerns about the future of business lending
12 banking trends to anticipate in 2019

Artificial intelligence and attracting multi-generational talent are some of the things we should look out for
SPECIAL REPORTS
2018 Commercial Lenders Roundtable
Top 10 Brokerages 2018
2018 Brokers on Aggregators
Mortgage Choice's CEO tells MPA how the franchise plans to rebuild its reputation and win over more brokers in 2019
Mortgage Choice was one of the largest and most familiar broking brands caught up in the media furore over third party remuneration last year.
In a scathing mainstream media report, the group's so-called "performance-based model", which was implemented around the time of the GFC, was torn to shreds by a group of disgruntled franchisees, who said they'd suffered both financially and emotionally as a result of unfair commission splits. The royal commission's findings into bank and broker misconduct fanned the flames of the story, which took off in the media.
The reports hit Mortgage Choice and its franchisees hard, the group's CEO, Susan Mitchell, told MPA in an end-of-year interview. "It's discouraging for a group of people that really want to be working together under a brand to see what they've built trashed," she said.
"They feel like they're providing a great customer service, and they don't want to be dragged through in an unfavourable light. I think that's the hardest thing – the way it affected the whole franchise network."
While many people assumed Mortgage Choice expedited its remuneration review as a result of the media reports, Mitchell said the company was already consulting with franchisees at the time and had been planning to introduce a new model in July.

"We have taken what we've heard from our franchisees, put it into this new [remuneration] model, and put it into this broker platform"
She said it was clear that while the group's old remuneration model had been functional for many years, the dynamics had changed and it was time to review it. As new aggregators entered the market they were able to pay their brokers a higher proportion of the commission cut, thus challenging the 'full-service franchise model' offered by groups like Mortgage Choice, Mitchell explained.
Franchisees interviewed by Fairfax Media and ABC's 7.30 claimed that the old model bumped 'low performers' who settled under $1.5m in loans per month to the lowest tier for both upfront and trail commissions, meaning they only got 26% of their trail commission while Mortgage Choice retained the rest. Those brokers who surpassed that baseline received trailing commission of up to 82%, according to the report.
When asked about those monthly performance targets, Mitchell said that depiction was "not really true".
"What you have in an upfront structure is you have a bottom tier, maybe a second tier. As people perform more, they receive more. Or as they have a bigger book or a larger-scale business, they receive more," she said. "That was just the write that you needed to go to the next level. It doesn't mean that if you didn't hit that target you lost your business, you didn't get paid, those sorts of things."
Under the franchise's new remuneration framework, which it unveiled to the market last July for rollout in August, franchisees are able to receive an average commission payout rate on residential lending of 74%, up from 65%. Brokers also have the opportunity to earn up to 90% of their commission payout.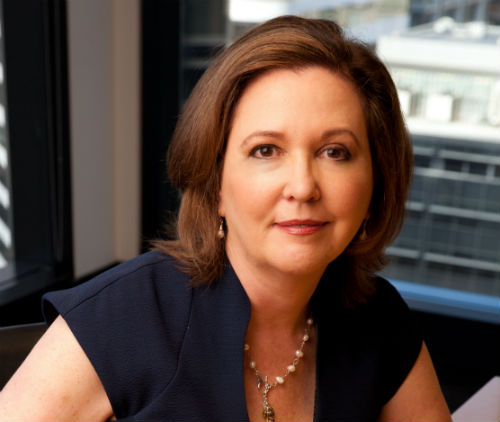 While Mortgage Choice said the increase in upfront was considered marginal, the significant change was in the way trail would be paid. Brokers would receive trail based on the best of either their flow of rolling average settlements or their book size, both determined monthly. At the time of this interview, more than 90% of franchisees had opted in.
This model is designed to reward franchisees as they grow their businesses, while also providing better earnings certainty through periods of investment. The hope is that brokers will use this increase in revenue to invest in long-term growth strategies, such as acquiring new loan writers, bolstering their administration teams and doing more marketing to attract new customers.
While the franchise still has tiers, Mitchell argued that it was not the same as having sales targets. "The way they [the media] were speaking of target, it implied that you were punished if you didn't hit a target. There is no punishment other than you don't grow your business as much as you'd like to," she said.
Of course, by paying franchisees more, Mortgage Choice has also taken a hit, a move Mitchell said the franchise was willing to accept. To offset that impact, Mortgage Choice has implemented cost-saving measures to reduce operating expenses by 10%. It also announced a one-off, non-cash negative adjustment of approximately $30m for FY2018 to reflect the higher level of franchisee share of future trail commissions.
"It's discouraging for a group of people that really want to be working together under a brand to see what they've built trashed"
Despite the difficulties the group encountered last year, Mitchell said she was confident that with the franchise's improved remuneration structure and new IT platform Mortgage Choice would have a strong value proposition from which to grow its network going forward.
As for brokers who decide to leave the network, they won't be allowed to take their trail book with them, which Mitchell said was standard policy across the industry.
While brokers can sell their book or enter a retirement program, where they'll receive the annuity from the trail, Mitchell said "we feel strongly that the customers are Mortgage Choice customers". She said making sure those customers remained with Mortgage Choice was important from a brand, compliance and regulatory perspective.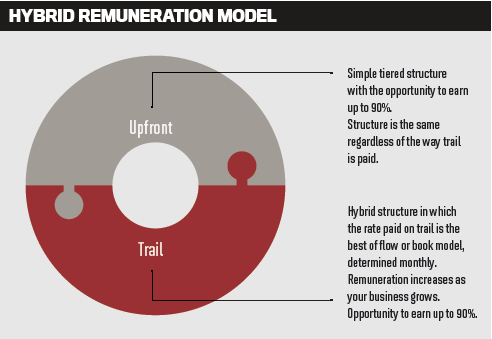 Rebuilding the brand's reputation
The media reports were not the only reason Mortgage Choice knew it needed to change. Its settlement figures, which declined by 7% in FY18 to $11.5bn, were another indication. Mitchell believes the old remuneration structure was partly to blame for the company's declining market share. "Maybe we took our eye off the ball," she said.
Mitchell is confident now that things have turned around for the better.
"We have taken what we've heard from our franchisees, put it into this new model, and put it into this broker platform. So, if we are listening to the people that are in our network and we are delivering great service and a household brand under a model that can pay up to 90% with a great IT platform, we're the best offering in the market."