Former mortgage broker Richard Pusey to fight assault charge

The former broker described by a judge as "the most hated man in Australia" is in more hot water over an alleged incident involving his partner
Citi to exit Australian consumer market

The group's CEO says it doesn't have the scale to compete
SPECIAL REPORTS
2018 Commercial Lenders Roundtable
Top 10 Brokerages 2018
2018 Brokers on Aggregators
Up until late last month, Australian non-banks faced uncertainty around their future funding as the European Parliament discussed whether or not to remove a prohibition against European investors purchasing Australian residential mortgage-backed securities. According to the Australian Securitisation Forum (ASF) CEO Chris Dalton, the Australia government's agreement to tackle tax reform was a key factor in the resolution of this concern.
Australia became involved in the EU legislation when it was listed in Annex II – a list of countries that were deemed to engage in "harmful tax regimes."
Read more: Could EU reforms hurt Australian non-bank lenders?
"Australia is on that Annex II because we are yet to reform taxation of overseas banking units (OBUs)," Dalton told MPA. "Over the last three months through government and other efforts, the government has now committed to introduce legislation to the winter session of parliament to make changes to taxation of overseas banking units operating in Australia.
"That development was sufficient for the European parliamentarian to amend the final form of the securitisation regulation to remove what was initially a prohibition on investment by European regulated investors in Australian securitisations and SPVs special purpose vehicles."
The removal of this prohibition has come with a compromise, namely that any European investor purchasing Australian mortgage or asset-backed securities notify their national tax authority.
"Because Australia's committed to reform the taxation of OBUs at some point, hopefully in 2021, Australia will drop off that Annex II and this issue and the notification requirement will cease," said Dalton. "It's a nuisance factor, if you like, that the investors will have to go through if they want to purchase mortgage backed or other asset backed securities from Australian issuers but it's temporary, it's not burdensome. It is just another step in the process for this intervening period."
In early March, non-bank lender Firstmac told MPA that should the legislation go ahead with the prohibition in place, Australian non-bank lenders could lose up to one-third of their future funding sources. The European Parliament was due to decide on March 10, but this was pushed back two weeks and was resolved on March 25, the regulation becoming effective on April 09.
Read more: Exclusive: One-third of non-bank funding could disappear if EU reform isn't amended
Now that the prohibition has been removed, Dalton is optimistic for the future.
"It won't have, frankly, any significance on funding," he said. "It may mean that non-banks and their advisers will need to spend a little more time with European investors to explain what needs to be done if they invest in new Australian paper. Anything outstanding that they may already be invested in is grandfathered, so it's only for new transactions.
"As this new legislation in Australia is passed, and we expect it will have bipartisan support, this issue will go away completely by the end of the year.
"We're definitely happy that the prohibition that was initially proposed has been removed and we understand that members of the European parliament have a particular focus on trying to eliminate what they see as being unequal and, in their words, harmful tax practices around the world.
"We made the point directly to the parliamentarians that tying this to securitisation, which has nothing to do with overseas banking or taxation was misplaced, but, overall, we believe this has been a good outcome, that Australia has stepped up to make that change to taxation arrangements and the ability for Australian issuers to continue to issue securities to European investors can still proceed over the foreseeable future."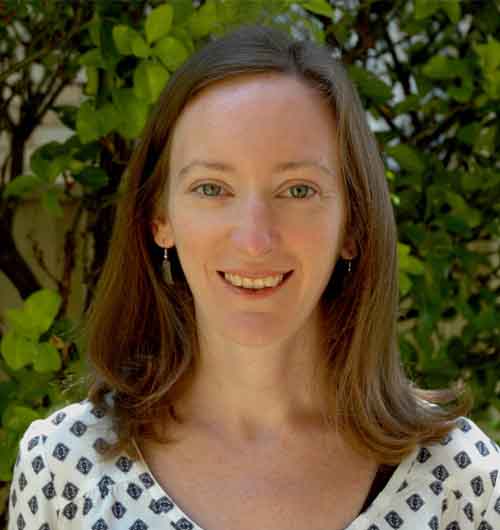 Kate McIntyre is an online writer for Mortgage Professional Australia. She has a wealth of experience as a storyteller and journalist for a range of leading media outlets, particularly in real estate, property investing and finance. She loves uncovering the heart behind every story and aims to inspire others through the artful simplicity of well-written words.
Email | LinkedIn
Related stories:
Non-banks head to Canberra over loan funding
Non-banks urge revamp of TFF criteria