How Lendi grew from a small brokerage to an $8 billion book in seven years

CEO says its growth strategy included a multi-pronged approach
Mortgage Professional Australia reveals 2021 Young Guns list

In the face of a global pandemic, these outstanding young professionals still found a way to shine – find out if one of your colleagues made the cut
SPECIAL REPORTS
2018 Commercial Lenders Roundtable
Top 10 Brokerages 2018
2018 Brokers on Aggregators
As a woman who has spent her career working in financial services, I am acutely aware of the importance of financial literacy and the role it plays in achieving financial independence. At Mortgage Choice, our promise is to make Australians financially stronger. It is with this view that we have approached our partnership with Tilly Money. The platform is on a mission to make financial information accessible, digestible and interesting for women.
The mortgage industry helps people enter one of the biggest financial commitments of their lives, and its duty is to ensure that borrowers are able to manage their debt. Sadly, financial education is often overlooked at school, and as research by Mortgage Choice and others reveals, women, specifically, feel less confident when it comes to their financial wellbeing.
Our latest research provided insight into how the COVID-19 pandemic has impacted Australians' state of mind and property goals. In our survey of over 1,000 Australians, 61.3% of female respondents said the COVID-19 pandemic had had a negative impact on their financial peace of mind, compared to only 53.4% of men. I believe that if more women were equipped with the right tools and professional guidance, fewer women would feel this way. We want to help women build the confidence to manage their own money and thrive.
Providing financial education is one of the key tenets of mortgage broking, and the best interests duty means brokers are now legally required to do so. Providing education is a fundamental part of the credit process for brokers, and we consistently see that those who do this well benefit from lifelong customer relationships, referrals and repeat business.
Why focus on financial education
Advocacy
Educating your customers is one of the most effective ways you can demonstrate your expertise and establish trust as a broker, creating a sticky customer. Customers who feel like they can trust you and that you're working in their best interest are much more likely to recommend you to their family and friends.
Professionalism
The best interests duty creates a legal requirement for brokers to act a certain way and prioritise the interests of customers over their own. This will raise the professional standard of our industry, and broker market share will continue to grow as a result.
Credibility and differentiation
One of the many ways that brokers differentiate themselves from lenders is by educating customers and making sure they truly understand their options in the home loan process. Being able to help customers understand government schemes, as well as different product types and features, and giving them access to a panel of lenders is the broker differential. We offer more choice, so it's important that we take the time to clearly articulate our recommendations.
How to help educate customers
The best brokers approach their customer interactions with the knowledge that they will need to teach them something. If you take the time to help them truly understand their options and how these will help them achieve their goals, you will create customers for life.
Speak their language
Professionals in any industry get used to speaking a certain language, so you'd be forgiven for assuming that customers understand industry-specific terms. Make no assumptions that your customer knows your language; keep it simple. Not only will this help you demonstrate that you're acting in their best interest, but it will also help the customer through their home loan journey.
Become part of their journey
Help your customers understand how your recommendations fit into their financial goals, and explain how breaking their end goal, such as homeownership, into smaller goals makes progress feel achievable – whether this is by helping them understand how they can pay off their loan faster, or the consequences of having excess personal debt, or how their spending behaviour can impact their creditworthiness, or why it's important to save, and more. Take the time to demonstrate to customers how they can set a plan and achieve their goals, and show them that you will be part of their journey by checking in on them on an ongoing basis.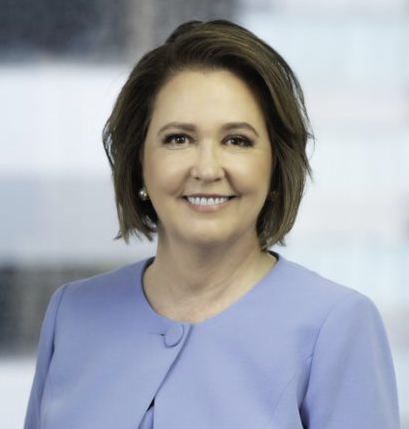 Susan Mitchell is the CEO of Mortgage Choice.