Experience in opening bank branches helps broker build her business

She started from scratch and made it without relying on a franchise brand
Maintaining a five-star experience

Brokerage owner was able to build a business with intrinsic goodwill value via various online digital platforms
SPECIAL REPORTS
2018 Commercial Lenders Roundtable
Top 10 Brokerages 2018
2018 Brokers on Aggregators
ING's head of third party discusses the current environment and how brokers need to focus on their wellbeing
After more than 30 years in the industry, it might be said Glenn Gibson knows a thing or two about financial services, particularly when it comes to coping with changes, like those facing mortgage brokers now.
ING's new head of third party distribution and direct mortgages saw the birth of the broker channel, interest rates above 17%, and the impact on banking and businesses of the GFC.
Gibson joined ING in November 2018 after a seven-month stint at Yellow Brick Road as general manager.
Before that, he was at AMP Bank, where he helped its broker, direct and retention channels deliver significant year-on-year growth and market share.
But even after 34 years in financial services, 24 of which were in the third party space, Gibson says he is not immune to challenges and times of uncertainty.
Throwing yet more change into the industry's timeline, the royal commission final report's recommendations to remove broker commissions have unnerved many.
Just like when licensing came in for brokers, Gibson says, it's the uncertainty of the unknown that causes nervousness.
"There are things that always happen to your business, but if you're controlling what you can control it seems a lot less to deal with"
While we do know both the Liberal and Labor parties' responses to the recommendations, nothing is set in stone until after the election in May, or until legislation begins to go through.
This creates more uncertainty around the future of mortgage brokers, adding to the industry's stress and concern.
Gibson has some words of advice: the "devil's in the detail", he says, and until we understand exactly what's going on, people should try to control what they do know.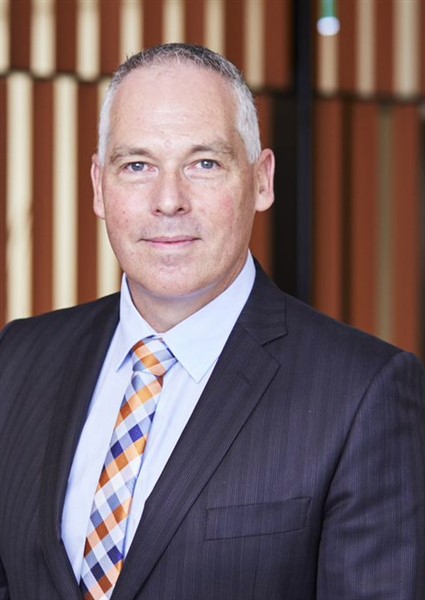 "People get very nervous and uncomfortable when they can't control something and they don't know what's going to happen," he says.
"That can be anything from their business to the birth of a child. You don't know what you don't know. So, focus on what you can control.
"The things you can control are your business, your activity, your family, your lifestyle, the things you like and the things you do know. So I would recommend people focusing on things in their life that they like doing. And that may be, I don't know, retail therapy.
"I've always been a runner as well, so sometimes it's doing exercise; it's getting fresh ideas then getting back and being recharged and saying, 'OK, how do I control the situation'?
"There are things that always happen to your business, but if you're controlling what you can control it seems a lot less to deal with."
Giving examples of how he has dealt with uncertainty himself, Gibson highlights the difficulties of the GFC and what his worries for his business were.
"I've got roughly 130 staff, and when the royal commission report came out 130 staff instantly said, 'What does that mean for us?'"
"Through the GFC there were a number of businesses, long-standing businesses, that were impacted," he says.
"There was downsizing; some were closing. I was involved in that situation where we had to change our business. You automatically worry about your staff, and brokers will be doing the same thing – worrying about their staff, what's the impact on their family?"
Gibson says worrying about staff is where a lot of the stress comes from, and he knows this from personal experience.
"My daughter is a broker, and my wife works in the finance industry as self-employed, so she owns a franchise in the financial services space and they have staff as well."
He adds, "You take on other people's concerns. I look at myself: I've got roughly 130 staff, and when the royal commission report came out 130 staff instantly said, 'What does that mean for us?', 'What does that mean for me?'
"Everybody personalises it. You've got to allay their fears, but you also automatically take it on yourself. As a manager you are always aware of the people around you and the people that have supported you. It can be daunting in times of change, so it's important to stay focused and level-headed."
What are Gibson's tips for brokers who are managing a team of worried staff?
"Being able to talk to the staff, involve the staff in what's actually happening and involve them in the process," he says. "But what you need to do is get busier.
Think about the extra things you could be doing for you and your staff.
"The markets have slowed down a little bit; everybody's worried about what may happen. This is the perfect time to start upskilling your staff, getting your staff focused on new things they could be doing. The busier you are the less you're worried about external factors."
But Gibson also says it's important for brokers' mental health that they pull themselves away to have a bit more clarity of thought about their own goals.
"It comes back to that control," he says.
"It comes back to, if I feel I'm out of control, my stress levels go up. If I know what I'm doing tomorrow and I know what I'm going to do next week and I know what I'm going to do for the next month, my stress levels are reduced dramatically."
Demonstrating ING's backing of the broker channel, Gibson says he sent out around 15,000 voicemails to brokers after the report came out, reiterating the bank's support. Asked if the bank is going to wait and see what the future holds before making any decisions, Gibson says: "You die as a business if you wait and see. Whether you're a self-employed person or a corporate, you have a goal, you go after that.
For ING we have growth plans, and those growth plans include growth into the broker channel in 2019 and beyond.
"I think the one thing we've really got to concentrate on is that there's a customer at the end of all this. The customers haven't gone away – the customers are not going to go away."