A snapshot of the broking industry

An overview of the figures in the MFAA's latest Industry Intelligence Service report
Create the right cultural expectations to get the most out of your team

Workplace culture has more influence over behaviour than many think, writes Ross Judd
SPECIAL REPORTS
2018 Commercial Lenders Roundtable
Top 10 Brokerages 2018
2018 Brokers on Aggregators
Looking back at the growth of technology in the finance world over the last few years, it is fascinating to think where it could take us in another few years' time. Fintech representatives gathered at this year's MPA roundtable to talk about the future of the sector and their relationship with brokers

Technology is something the world can no longer live without, and as it grows and develops it becomes harder to see how we ever coped before. In the finance space, technology has been a huge game changer. From simple actions like being able to check bank account balances at the tap of a mobile phone screen, to more complex transactions like loan applications.
While it has meant everyday people can do more without visiting a branch and seeking the help of bank staff, there is still a place for human interaction – and that is why many fintechs turn to the broker channel.
In fact, one of the panellists at this year's fintech roundtable said their loans were 100% broker-led, and the others claimed around 70% of their loans were from brokers. Other fintechs have gone down a different route, choosing to be direct-to-consumer with mobile apps and simple application processes, but the fintechs MPA spoke to at the latest roundtable – among others – remain insistent that the face-to-face aspect and support a broker can provide is vital.
"We'll continue to evolve, but what continues to remain at the forefront of everything we do is that speed and service. It's becoming fundamental" Alex Brgudac, Prospa
Particularly at a time when mainstream banks and lenders are less trusted than in years previously, brokers are playing an important role in educating borrowers about what alternative lenders like fintechs can provide.
During the discussion the fintechs spoke about the growing understanding of what fintechs can offer, but they knew there was still a way to go.
We also invited two brokers to join the roundtable so that participants could glean insights from their experiences of using fintech lenders. They provided a good balance, with one focusing more on small business lending and the other on residential lending.
One broker said he had noticed a shift in the way borrowers were reacting to fintechs – some even asked him to avoid mainstream lenders full stop. As discussed last year, the fintechs are becoming more of a mainstream consideration.
Around the table this year were Melissa Christy, the home loan lead at new 'smart bank' 86 400; Ollie Wade, head of marketing and partnerships at OnDeck; Tas Tzimos, national sales manager at Moula; and Alex Brgudac, head of partnerships at Prospa. The brokers were Matthew Dimos, director of Clarence Independent Finance Brokers, and David O'Toole, managing director of Designer Financial Services.
Thank you to everyone who took part. MPA's next event is the non-major banks livestream on 10 March.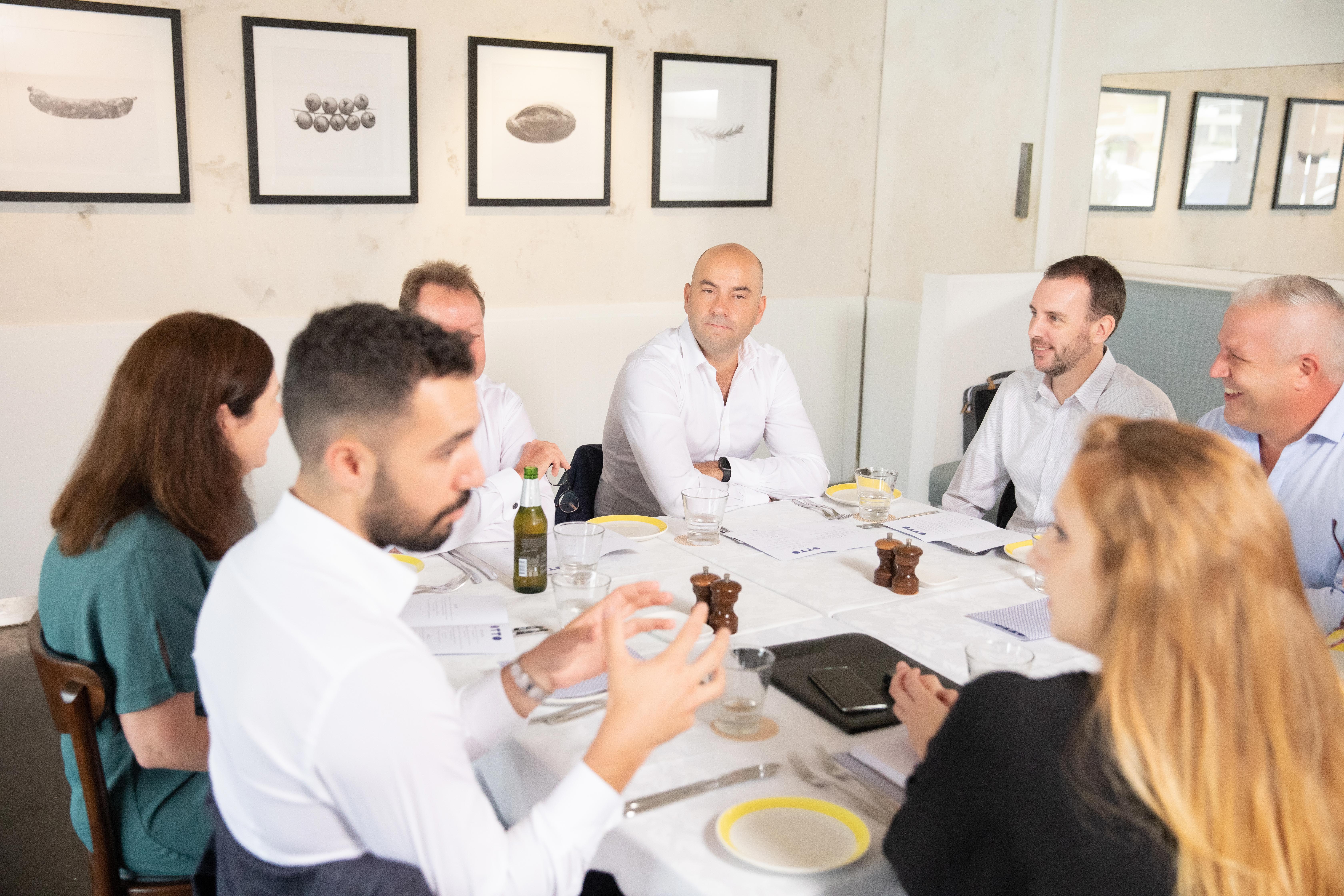 MPA: Last year we talked about fintechs becoming mainstream. How has that developed over the past 12 months?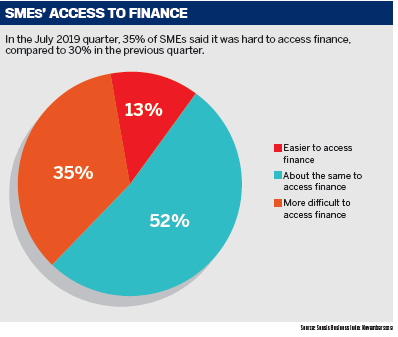 Looking back over the past five years, digital lenders have grown from being small, out-of-the-box players to larger, legitimate options for borrowers needing finance. At last year's roundtable, it was suggested the word 'fintech' was almost outdated as these new lenders slotted into this more mainstream positioning.
Moula's national sales manager, Tas Tzimos, said that over the past year the fintech had continued to evolve and grow as more of a non-bank lender.
"Diversification has been a key topic in the broker space, post the royal commission," he added. "We've continued to experience steady growth and have seen more aggregators want to join our panel and more brokers wanting to offer our product. Becoming more mainstream sees our BDMs spending more time with brokers and conducting more PD sessions."
According to research from the RFi Group, SME awareness of alternative lenders has grown from 51% to 65% in the year to December 2019. The head of partnerships at Prospa, Alex Brgudac, said this, on top of a busy January, showed how much brokers were embracing the thought of diversification.
"2020 is going to be the year of increased innovation, and what we see today is likely to be very different in two years' time" Tas Tzimos, Moula
"We're seeing new brokers dealing with us that we haven't seen before, and that's growing and growing," he said. "I think if you look at the government initiatives in the last 12 months, at the support of alternative lending and the appointment of a minister for fintech – that sort of speaks a thousand words."
Echoing their sentiments, OnDeck's head of marketing and partnerships, Ollie Wade, said 2019 had been a particularly busy year for the small business lender. He said the group had tripled its broker team and increased the number of aggregator panels it is on to 10, and in response, the reaction from brokers had been "fantastic".
"I think they realise the solution we provide, and the way we provide it, is so much better," he added. "To be able to access capital 24 hours, sometimes less, is a real game changer, and we're at the forefront of providing that."
Providing a different perspective from the small business lenders was a new addition to the roundtable in the form of 'smart bank' 86 400.
The bank first announced its launch in June 2018, receiving its banking licence in July 2019 and becoming available to customers in September.
While 86 400 could not compare its last 12 months in the same way the other fintechs around the table could, home loan lead Melissa Christy said it had been "the year of the neobanks", with three others also being granted a licence. Unlike its competitors, 86 400 kicked off its home loan offering within just a couple of months.
Saying they still thought of themselves as fintech, Christy said, "There's more awareness of the new banks. What we're seeing is that brokers are actually asking their aggregators when are we going to get this lender on our panel. It's really exciting for us to get that enthusiasm soon after we launched."
It is not just the fintechs themselves that are seeing a change in borrowers' attitudes. Giving the broker's point of view, Matthew Dimos, director of Clarence Independent Finance Brokers (CIFB), said he had customers coming to him frustrated with the mainstream lenders and asking for different alternatives.
Agreeing, David O'Toole, fellow broker and managing director at Designer Financial Services said borrowers had become frustrated with mainstream lenders that did not take the time to understand the client's business and focused too much on policy and process.
"As a fintech, the information you gather really allows you to understand the SME clients in a lot more depth," he said. "So we find the customer experience is really improving, and that's what clients are wanting, and increasingly on the SME side we don't have a choice. Mainstream lenders in the SME space just don't want to do the deals; they're getting tougher and tougher on what they want to do, so we need to go to alternative lenders."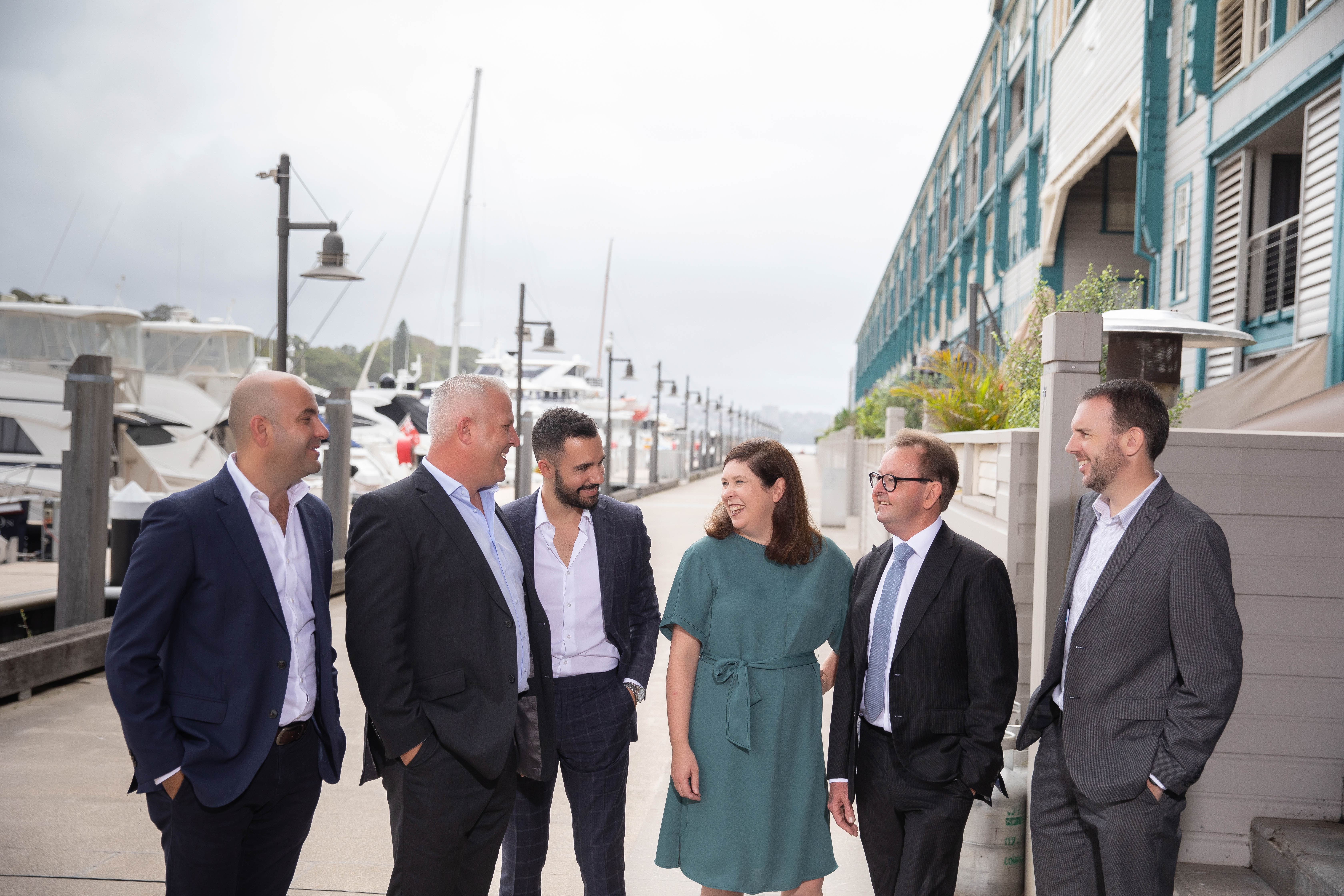 MPA: What developments have you brought in over the last year in terms of products and services?
All around the table, participants agreed 2019 had been a busy year as they continued to innovate and compete with new and growing players in the fintech realm.
As the newer fintech, all of 86 400's products and services have been introduced recently, so Christy kicked off this discussion by explaining a little more about what customers could expect from them. She said the bank's home loan proposition would be 100% broker-led, primarily because the broker market represented 60% of the residential mortgage equation.
"What we've delivered is a digital home loan for brokers," she said. "They don't need to provide traditional documentation like payslips and statements and rental agreements; we verify all the information digitally, and we just require a contract of sale or purchase.
"What we are doing is speeding up the process to assess the loan, so they get a faster approval. We've got next-to-no paperwork, so it's a lot easier for customers and brokers."
For Prospa, which has been around the longest of the panellists, it had been an innovative year, said Brgudac – but there is still a long way to go.
"We definitely want to challenge what's out there at the moment, and we think we've got the potential to do it" Melissa Christy, 86 400
After listening to feedback from both customers and brokers, he said the lender had extended its terms and its limits, as well as introducing a new revolving line of credit product.
"We do our own little roundtables and look to see what problems we can solve and how we can deliver an even better experience, not just for small businesses, although ultimately that's our aim, but for our partners," he said.
"Are we there yet? No. We'll continue to evolve, but what continues to remain at the forefront of everything we do is that speed and service. It's becoming fundamental; it's no longer a luxury but a necessity."
Last year, Moula adjusted its own terms and loan limits in response to feedback and demand. Tzimos said that, in such an agile environment, the lender was constantly learning.
It had also released an SME payments product – Moula Pay – providing extended payment terms for businesses offering products or services to other businesses.
"It's a rapidly changing market; there's a lot of competition," Tzimos said. "We've got a highly experienced BDM team, and this feedback is being delivered daily, and the strategy team is developing new products.
"2020 is going to be the year of increased innovation, and what we see today is likely to be very different in two years' time."
Talking to customers and acting on their feedback is something fintechs pride themselves on, as it sets them apart from the mainstream.
Wade said OnDeck and fintechs in general were so much more in touch with customers and able to listen to them and pilot new innovations in response. As evidence of this, last year OnDeck tested a new equipment finance product with brokers after its research showed that more than 30% of the loans they wrote were for equipment-related needs.
"We're constantly talking to customers; I think that's one of the differences between our category and traditional banks," Wade said.
"We also have the benefit of being part of a larger international business. OnDeck in the US are listening to their customers over there, and we see them as a couple of years ahead of us.
"So it's great for me, particularly in a marketing context, to sit down with the team over there to see what's changing, what they're seeing, and the ideas we can potentially pilot over here."
MPA: For you brokers, how important is it that the fintechs can offer these products and services?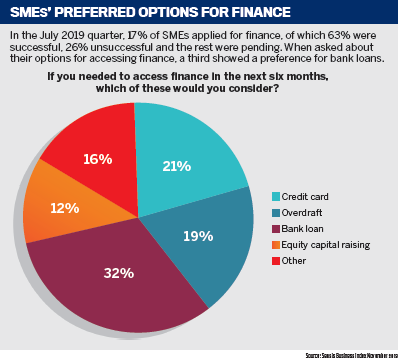 The brokers at the table praised fintechs not only for their ability to act on feedback but because they actually acted on this feedback to improve their product and service offerings.
Dimos said the fintech offering was an important addition to the suite, particularly as dealing with mainstream providers and their changes to policies had increased both the effort required and the time frames brokers were now dealing with.
"It's very important to have these fintechs develop new products, because it will continue to raise the bar in the industry and create further competition," he said. "This in turn will enable us as brokers to introduce efficiencies in our business and create better outcomes and solutions.
"If there are more products and solutions to work with, it will mean there is a bigger net to catch the business with, and the more solutions we can offer our clients the better."
"To be able to access capital within 24 hours, sometimes less, is a real game changer, and we're at the forefront of providing that" Ollie Wade, OnDeck
Dimos added that after working in an environment with so many BDMs from various banks and lenders, he saw a real difference in the culture at fintech lenders. "My experience with BDMs at these neo-, fintech, smart, whatever we want to use, is that they are asking questions: can you give us feedback? What is not working?
"People are talking about it around the table, but it's a real thing; it actually happens. They're coming into my office almost every second day asking for feedback, and that's impressive. Then a few weeks later the feedback is implemented in some cases. That's the difference."
O'Toole said he felt like the progress being made in the fintech space was due to the fact that everyone was a customer – both the borrower and the broker.
"Without listening you can't continue to refine and improve the customer experience, so I think the listening piece is driving things," he added.
"That's your culture. At the heart of every transaction is the client, and if you want to deliver a great experience you've got to listen to the people that bring you the clients. You are actively listening to broker and customer feedback, then making changes to enhance your offer continuously. I think that's in the culture; that's the difference from mainstream banks, because they just can't change."
MPA: Where else can fintech go? What will it look like in five, 10 years' time?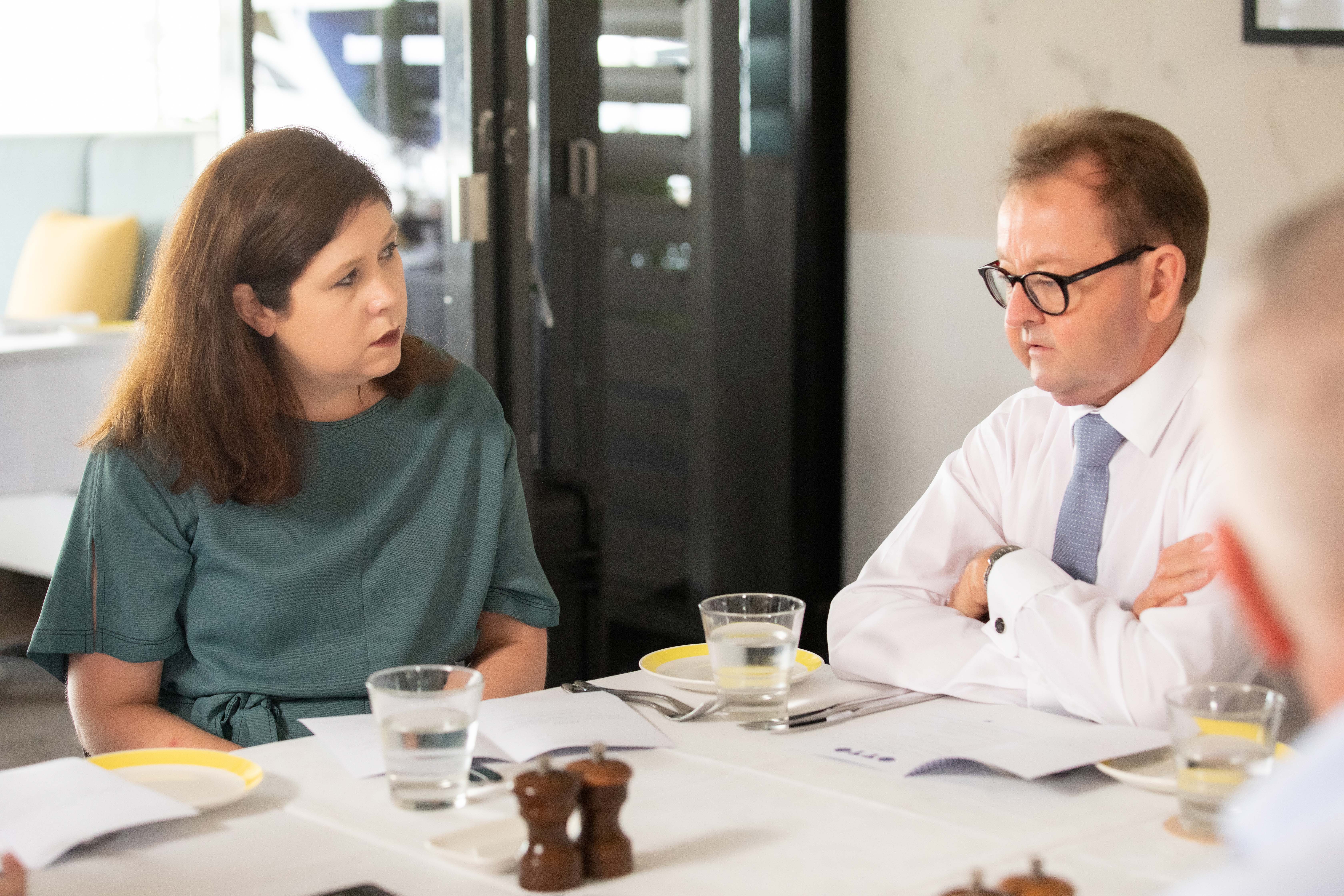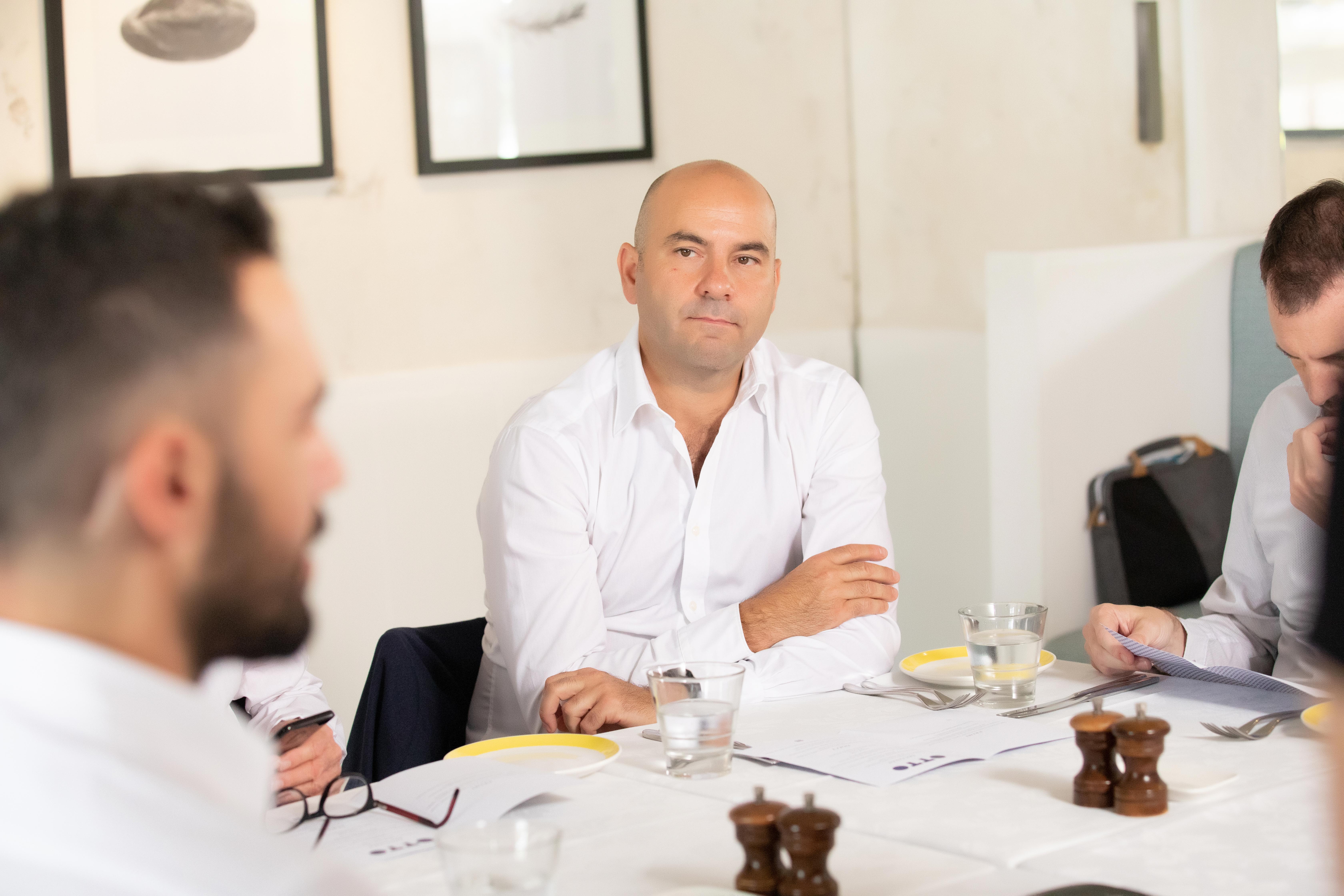 As technology continues to change and improve the way lending is done, one can only imagine how advanced it will be in years to come. But Tzimos said having this bit of "the unknown" was one of the great things about it.
While he sees it as not just about the technology but about having the right people as well, he expects that systems, data and AI will allow Moula to be even simpler to deal with, offering outcomes and faster decisions.
"Certainly, in the next two years we'll continue to become more agile and a lot more knowledgeable in terms of where we sit in this domain, because brokers and their customers are wanting the best products and a simpler application process," Tzimos said.
As a new bank, 86 400 is looking to the future and planning to have a full suite of products in the next five to 10 years, with the aim of being a top 10 bank within the next decade. Considering the rate fintech has grown at in the last five years, that aim is certainly possible.
"We definitely want to challenge what's out there at the moment, and we think we've got the potential to do it," Christy said. "I think if fintechs can keep up with customer expectations, with new technology, and get the service proposition right, they definitely will succeed and take over the incumbents."
Observing the market from OnDeck in the US, Wade predicts one thing that will happen in Australia is the consolidation of lenders, but also an increased offering from those who keep going as the competition becomes stronger.
"The innovation around our products will increase; the nature of competition will force us to," he said. "If our competitors have it and we don't have it, then we'll develop it or something better; but equally, it will force us to think outside the box, about what are some of the new products that we're not even talking about today?
"We're probably better positioned in that space than the more traditional lenders. I'm really excited about what we will be talking about in a couple of years."
Brgudac said it paid to look back at where fintech had come from to determine what the future would hold. Five years ago, he said he was having conversations with brokers and aggregators, trying to explain what fi ntech was.
"In five years it's grown dramatically, but excitingly, we're just at the start of what we can achieve together," he said. "The next five years is still very much about education and the awareness of alternative lending, and we'll play a big part in promoting that."
Encouraged by the conversation around the table and the increased market share of alternative lenders like fintechs, O'Toole said the more these lenders were used, the better the experience for the customer.
"Improving customer experience for me as a broker, I'll win more business because you give good solutions, the product meets the client requirement, and you give them a good experience in the process," he said. "It's really encouraging for me to think that in five years' time, what could it look like?"
MPA: What are some of the challenges facing the fintech space at the moment?
Joking that the other fintechs keeping him up at night was a challenge, Wade added that there were challenges in terms of the cost of growing OnDeck's presence, competition from other players, and the general "noise" from other players in the space, such as comparison sites, lead generators and smaller lenders.
In terms of day-to-day business, he talked about managing customer expectations and ensuring their speed and service matched up.
One challenge the group have made great gains in overcoming is the criticism that fintech is an unregulated industry. OnDeck, Prospa and Moula have all joined the Australian Finance Industry Association (AFIA) and developed the AFIA Online Small Business Code of Lending Practice. As a result, they brought out a comparison tool called SMART Box.
"All of these things, whether it be selfregulation or not, show the market what we're willing to do," Wade said. "While we may not be regulated as an ACL holder, we comply with so many other regulations."
Tzimos said the biggest challenge would be tapping into the right talent, whether that's in building the technology or distributing the product.
"We started as a cash flow lender, and we've always maintained a clear position on assessing loans with technology and on the merits of the client; it's having the right staff to navigate through those conversations," he said.
Christy said 86 400's challenge was to "stay focused and deliver". Rather than launch into several types of lending from the outset, the team know there are lots of different things they want to do, but they want to perfect the home loan offering first.
"We have started with more vanilla home loans because we wanted to get to market, make sure that worked, improve it, then expand later," Christy explained. "We are moving so fast, the challenge for us is to make sure we don't lose sight of the customer's and the broker's needs."
Brgudac said Prospa's number one challenge was education and increasing awareness, adding that 90% of small business failures were linked to poor cash flow.
"The fact that any one of us could have potentially helped but they just didn't know we existed – that's what keeps me going," he said.
The challenge doesn't stop with the lenders. Dimos said his challenge as a broker was the ability to retain and remember.
"The challenges of being a great broker have a lot of different facets, but one of them is making sure you understand all the possible solutions available to you," he explained. "Then when you're in front of the customer and they're telling you what the problem is, it's important you know what lenders will write that business."