Experience in opening bank branches helps broker build her business

She started from scratch and made it without relying on a franchise brand
Maintaining a five-star experience

Brokerage owner was able to build a business with intrinsic goodwill value via various online digital platforms
SPECIAL REPORTS
2018 Commercial Lenders Roundtable
Top 10 Brokerages 2018
2018 Brokers on Aggregators
In a world of increasing compliance and paperwork, brokers are looking more and more to software solutions to help them keep track of their processes and procedures.
While there are a number of options on the market, one such platform hopes to provide not a solution for today, but an ongoing solution for the future.
Dexterous Pro allows finance brokers to customize their own workflows systems. According to co-founder Robert Nisi this means: "What yours will look like, others will look completely different."
The platform is an automated workflow solution, originally built and designed to help financial planners ensure their customers were being communicated with correctly from a compliance point of view.
Now also with a broker side, it includes systems to comply with NCCP and the workflows can be set up to ensure staff follow certain processes and procedures.
Right through from origination to settlement, Dexterous includes document templates and the ability for automated communication. If you run a larger brokerage you can even make sure all staff can see who is in control of which clients, while also giving different staff access to different areas; maintaining a balance of transparency and confidentiality.
On the compliance side, the platform is set up to time stamp documents so brokers can show at what stage of communication they had documents signed and clients are sent reminders when the system can see they have not read the credit guide and compliance documents.
Clients can log into a portal, read the documents, upload their own signed documents and see the stage of their loan application.
Nisi says they wanted to achieve a greater level of transparency between brokers and their customers, particularly after the Royal Commission hearings.
"We never set out to do this type of software. The software we went to build was workflow automation. Our workflow is what defines us. You click on a step and that could go off and do three or four different things. But as we grew, we found we were able to adapt into different industries really well.
"We're not trying to come in and say this is the software that's going to solve your problems, instead we sit down and work through a workshop with you and configure what the client needs.
"Others will try and have a set solution for the business. But you have our workshops to say these are the things we want. We come back on the solution for you."
Recently, Dexterous Pro partnered with Lifewealth Group to launch financial services platform Ontoma, a fintech solution for financial advice licensees and their Future of Financial Advice (FOFA) regulations.
CEO of Lifewealth Group, Jason Harwood, says the finance broking industry was in a better position than financial advisers were when it comes to facing any industry changes because these platforms are already established.
"The ability for Ontoma and Dexterous to not only solve problems for mortgage broking now but adapt in the future is obviously quite strong," he says.
"We understand that industries change, governments rules and regulations change quite often. Today it can be the right solution for mortgage brokers but in 12 months it could be different.
"We're really excited that mortgage brokers will have a software solution, because that wasn't available for financial advisers."
You can find out more about Ontoma, Dexterous Pro, and Lifewealth Group here.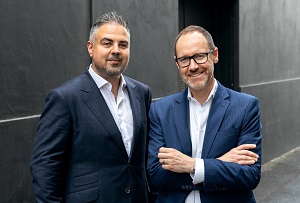 Related stories:
Why broking has a bright future
How brokers can benefit from automated invoice financing