How brokers can help SMEs survive holiday stress

SME staff members need support even when away from work
How brokers can help SMEs survive holiday stress

SME staff members need support even when away from work
SPECIAL REPORTS
2018 Commercial Lenders Roundtable
Top 10 Brokerages 2018
2018 Brokers on Aggregators
A bank leader for over 30 years, 11 of which at a major bank, Nick Smith, director of 2019 AMA NextGen.Net New Brokerage of the Year finalist Red10 Finance, successfully transitioned from being a "high performing banker" to a "high performing broker" when he launched his own brokerage in 2017.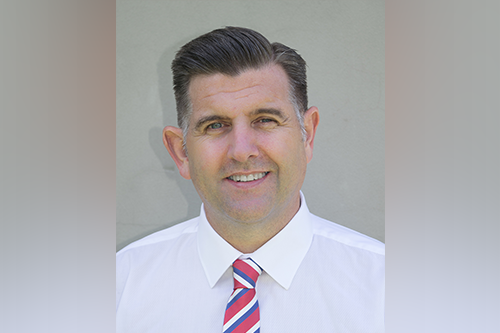 Speaking to MPA, Smith, who specialises in management rights and the hospitality industry, said his brand is "very strong" within the sector and he manages a "very large" referral network, consisting of lawyers, accountants and real estate agents among others.
His team gets most of their new clients through professional referrals and word-of-mouth, with some from their social media channels.
The hospitality industry is all over Australia, and particularly booming in Queensland and New South Wales, according to Smith, but when its clients enter a bank to inquire about getting a loan, most bankers would say "no idea".
While Red10 Finance specialises in the hospitality industry, it also assists high-turnover businesses in manufacturing, food and construction.
The brokerage, having been able to write over $40m-worth of settlements in its first year of operation, received the Newcomer of the Year (QLD) award from the MFAA in 2019.
"We set our business plan out around the customer, ensuring that the experience they get when borrowing money is professional yet personal," Smith said. "Offering a high level of service has made us a market leader within the industry."
He added that although providing exceptional service by regularly updating clients with their loan's status may sound simple, it is what they want. His team follows the Sundown Rule, spending Friday afternoons calling clients to keep them from worrying about their application over the weekend.
To gain additional exposure, the Red10 Finance team attends industry events to speak on behalf of the Real Estate Institute of Queensland (REIQ) and regularly contributes to a national finance magazine.
Planning his team's growth is Smith's biggest challenge to date. As Red10 Finance offers a full-service suite, he is looking at employing a home loan specialist to ensure his team continues to provide quality customer service despite heavy workloads.
Smith used to be a "half-decent soccer player" in his time, then his knees gave out and he moved to boxing. But after making a guest appearance at a footy tournament in Thailand in 2019, he is thinking about dusting his boots off again.
Related stories:
Big four commercial lender now succeeds in market segment as a broker
In the frontline trenches: How this Young Gun overcomes challenges