How to avoid mental exhaustion

Carson Tate offers three ideas for replenishing your mental reserves
New succession planning model for brokers to consider

A recent partnership has provided an optional exit strategy for one mortgage brokerage
SPECIAL REPORTS
2018 Commercial Lenders Roundtable
Top 10 Brokerages 2018
2018 Brokers on Aggregators
Of all the things that make a BDM's work fulfilling, the opportunity to give and share is what Connective sales manager James Brett likes the most.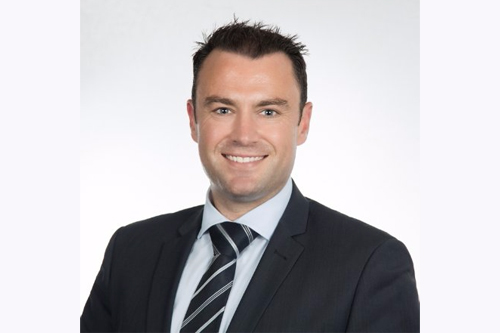 Speaking to MPA, the 2019 AMA Bankwest Best Aggregator BDM finalist said giving knowledge, motivation and support and sharing experience to brokers is his "favourite".
"I love it! I get a gigantic kick every time I connect people, improve their business in some small way with a tip or give them information that will help improve their lives," he added.
Brett has maintained "outstanding relationships" with many amazing and supportive BDMs who are aligned with Connective's broker members. As a successful lender BDM in the past, he knows the best way to approach lender partners when pitching deals.
Some of the best practices he offers brokers submitting a loan include focusing on the customer's experience, not on theirs; under promising and over delivering; asking for customer feedback — the good, bad and ugly — then acting on it and being open and agile to new methods of operation.
"Share best practices with your peers, whether in workflow or support. Whatever we do for the greater good will lift the quality of everyone in the Industry," Brett said.
According to him, the industry had gone through one of the most uncertain years in its history, but because aggregators, industry bodies, lenders and brokers decided to face the challenges together, the industry "emerged stronger and more united than ever before".
Brett asks brokers meaningful questions that would lead them to discover ways to improve themselves and their business. He would then give them practical knowledge on how to get there.
He looks up to brokers who embody his school's motto in meliora contende – which means to strive for better things. These are brokers who exercise empathy, keep a focused mindset, execute a calculated approach and show natural leadership skills — and, his favourite, assume the best intentions of people around them.
To become the best BDM possible, Brett, apart from depending on podcasts and books, surrounds himself with inspiring people and sets goals with personal accountability. He also finds being a balanced family man helpful in his personal and professional development.
Brett considers promoting awareness of addiction and setting people free from it his raison d-etre. He helps those still on the road to recovery by sharing his personal triumph over abuse to them and offering them an empathic ear.
"I am so grateful and fortunate that there're so many who help me through my journey. I aspire to be like them for others," he said.
Related stories:
BDM looks through "business lifecycle perspective" to build broker business
BDM runs business on "being there for brokers"