How getting businesses "just happens" to this broker

It switched to auto pilot after being in the industry for more than 14 years
How to be an introvert and run a successful client-facing business

This self-confessed introvert shares her tips
SPECIAL REPORTS
2018 Commercial Lenders Roundtable
Top 10 Brokerages 2018
2018 Brokers on Aggregators
With the spotlight on lending practices, brokers have to be more careful than ever
MPA: What problems are you trying to overcome when it comes to brokers facilitating variations to their home loans?
Tony Carn: With variations it's really important to standardise them.
I could go to a lender as a broker and say I've got a customer who wants to switch from P&I to interest-only.
Unfortunately, but typically, the lender will respond in a number of ways.
They may say, can you send in a full application and put something in the notes? Or they may say you need to go to a call centre, or you need to go to a branch, or you may be able to do this online through our ApplyOnline platform.
One of the problems that creates is it's not a concrete way for a broker to facilitate those transactions for a customer.
With the advent of the royal commission and targeted reviews by APRA, we are seeing a change in the market in many ways, and it really does throw the spotlight on the importance of variations.
Perhaps the most important of those is under the banner of responsible lending, and I would put that into two categories.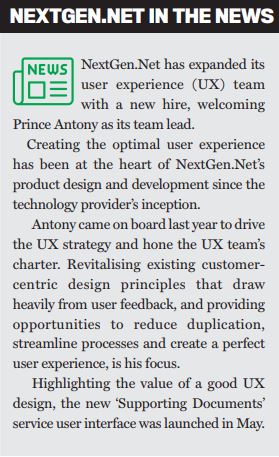 It means making sure you do proper assessment of the living expenses of the customer.
The second thing is to ensure that the product you're approving for a customer meets their requirements and objectives. 'What's in their best interest?' is really the full evolution of that.
What the industry has done and is doing very well is facilitating its own compliance to ensure they have responsible lending standards for new customers, and the real challenge now going forward is what about existing customers and their in-life-cycle transactions? Particularly when they do a transaction or variation which is deemed a significant credit event, and that means it's primarily changing their requirements and objectives.
MPA: What has NextGen.Net done to overcome these issues?
TC: What we've introduced in ApplyOnline in response to consultation with a number of key stakeholders in the market is a new 'Compliance tab'.
When you do a digital application through ApplyOnline it's in tabular format, so we'll have the customer details, the security details, the financial details, and it's introducing a new component to that, which is compliance. So we've created a standardised approach.
What lenders have said to brokers is we have introduced a standardised broker interview guide which asks questions that basically ensure the requirements and objectives of the customer are being properly captured.
We've standardised those questions and we've standardised our schema.
What that means is when a broker group in their CRM sends us all the data for an application, they can send us the data captured in relation to the requirements and objectives; it'll map straight into the digital application and there's no more work to be done.
We don't see compliance becoming any less of a responsibility in the future, so it's not just things such as requirements and objectives that we capture but we've also released a standard for the banking code of practice, and that will also form part of that compliance tab.
MPA: What does this mean for brokers?
TC: The other thing that fell out of the royal commission was the question of what do brokers do for trail? I think everyone in our industry and everyone that's ever enjoyed the services of broker would agree that yes, they do a lot.
I know that I can go back to my broker if I need to review my circumstances, if I need help dealing with the bank, or if I need to do a variation.
"I think everyone in our industry and everyone that's ever enjoyed the services of broker would agree that yes, they do a lot"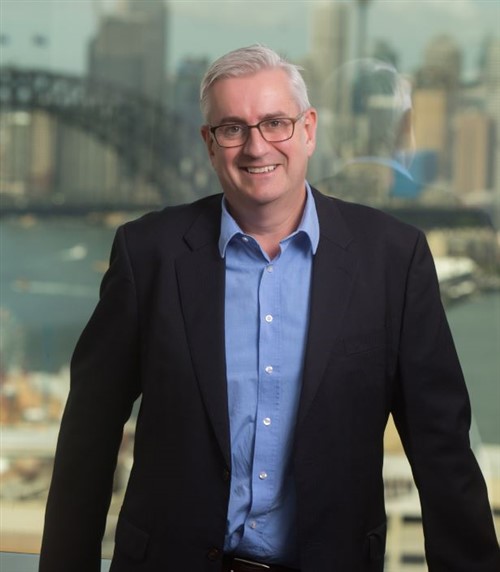 The problem is how empowered are they by the majority of lenders to actually look after a customer on an ongoing basis.
Where a broker has to say to a customer, "I can't help you with that, you need to ring the bank", it does potentially raise a question for the consumer of what value is my broker providing me?
When they're doing it via ApplyOnline, there's empowerment by the lender to say to a broker,
"Here are the tools and the process for you to facilitate a variation for an existing customer".
Having that easier, more responsive and contemporary design makes it an easier process for the broker, and gives better comfort back to the customer that yes, we've got all the documents we're going to need"
It will cover off their requirements and objectives because we ask, "What are the objectives you're looking to achieve?" And we'll capture their living expenses, so that enables the broker to facilitate a transaction with certainty that the lender is meeting its responsible lending requirements.
What's very important here is that lenders are actually empowering brokers to facilitate that, by saying, "We've got our process for submitting new applications, but we've also enabled you to efficiently manage variations for a customer".
It also addresses the very important question of perceived channel conflict.
MPA: You've introduced a new user interface to help brokers with supporting documents. Can you explain that?
TC: Yes, we've released a new user interface for our 'Supporting Documents' tab. It's a more contemporary design; it's also fully responsive so it works on any screen.

It's a lot simpler and designed to make the identification of what documents are required very clear up front to avoid more rework.
Having that easier, more responsive and contemporary design makes it an easier process for the broker, and again it gives better comfort back to the customer that yes, we've got all the documents we're going to need – we should have a consistent approval time.
I think one thing that frustrates everyone in the industry is turnaround times and having to do things more than once.
So, enhancing the UI to improve experience and streamline the process works towards addressing both frustrations.
Importantly, brokers will have the choice of using the new version or continuing to use the old.
What's important is that our customer success managers are available and on hand to perform training sessions to help our users get the most out of the enhancement.
We differentiate ourselves by having experience-on-the-ground resources available who focus on training brokers, BDMs and lender staff.
They contribute to PD days and undertake webinars, face-to-face training and group sessions.
Their objective is to ensure our users understand the tools available and gain maximum efficiencies from ApplyOnline.
MPA: How will you continue to improve services for brokers?
TC: I look at a lot of players in the market, and you can copy and replicate others, or you can come up with original ideas and lead from the forefront by investing in research and development.
Part of that is having really good engagement with the market and partnerships with your customers.
So, whether it's a broker or whether it's a lender group, it's about making sure you're ahead of the curve and understand the challenges that the market and your customers are facing; and you're identifying the best way to develop a standardised approach to address each challenge.
It's understanding what are the real challenges and what are the biggest priorities of change or evolution that you have to make.
That's an ongoing thing that's engrained in our DNA.