AFG's new digital portal a gamechanger

And it's only the beginning for this aggregator
Could new credit rules threaten broker market share?

This broker believes the removal of responsible lending laws could create a channel conflict
SPECIAL REPORTS
2018 Commercial Lenders Roundtable
Top 10 Brokerages 2018
2018 Brokers on Aggregators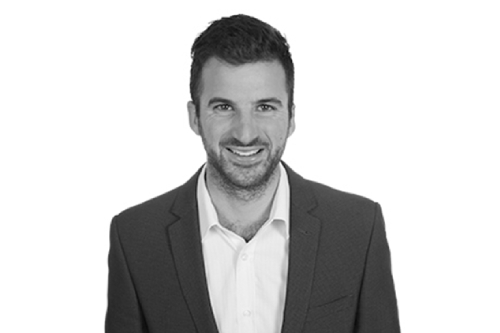 Perth broker Sam Carrello has experienced the ups and downs of the region's property market since starting Napoleon Finance in 2017. While the recovering market was put on ice at the onset of COVID-19, a few months later it came back with a vengeance, creating an unprecedented level of loan enquiry. Ranked number 38 in last year's Top 100, he told MPA all about the challenges and highlights of the past year.
Growth in a tough market
Despite the tough market conditions in Perth over the past three years, Carrello managed to successfully grow his business to a team of five during after starting Napoleon with just himself and his client services manager Roisin in 2017.
Carrello attributed this growth to the team's focus on customer service.
"Our existing customer base has been massive for us and a big reason why we have been able to grow as we have in a tough market," he said. "The support from our clients, through their willingness to refer friends and family, has been the most pleasing thing about this year for me – proving that we are getting it right."
A pandemic boost
After the initial shock of the pandemic subsided and buyer confidence returned to the market, Carrello experienced a surge in home loan enquiries driven predominately by government stimulus aimed at construction.
Read more: Perth defies December slump
"Although we do not do a lot of construction lending, this generated interest with first and second home buyers which then followed through the whole market," he said. "People have been sitting on their hands for the last few years in Perth.
"But since June it has been manic with unprecedented levels of enquiry. With low rental vacancy, low supply in houses for sale, low interest rates and people wanting to migrate back to WA, the demand is definitely there, and the high enquiry rate looks like it will continue for the foreseeable future."
A new challenge
While the surge in activity was welcome for Carrello, the increase in demand coupled with the disruption COVID caused to the lending industry meant managing client expectations was a challenge.
"I think more than ever, clients require brokers to help navigate the complex lending environment to ensure they are getting the most suitable product for their situation and profile," he said.
Read next: Broker success strategies for managing client expectations
When asked what advice he would give to brokers just starting out in the industry, he said, brokers should consider joining a team.
"Trying to be across everything by yourself is impossible, so if you can connect with a team, it will mean you can bounce ideas off each other, run through scenarios and have that support to help be successful and deliver positive client outcomes," he said.
Related stories:
Top 100 broker talks about the impact of COVID-19
Regional broker shares story of growth