BDM in the Spotlight: Daisy Yu

This MoneyPlace BDM enjoys assisting brokers with diversification opportunities
Top four tips for new brokers who want to make it big

Mentor and Top 100 broker reveals his secret recipe for success
SPECIAL REPORTS
2018 Commercial Lenders Roundtable
Top 10 Brokerages 2018
2018 Brokers on Aggregators
When all her friends were travelling to Europe, Mortgage Choice loan consultant Katie Dowton decided to head off on her first solo overseas trip to South America instead. She had been saving for a house, so her budget was much smaller, but that didn't mean she had to have less of an experience. The Central Coast broker travelled to Chile, Peru and then Colombia, doing a number of treks, including the Inca Trail to Machu Picchu.
Dowton's favourite experience was also arguably her most challenging. In Colombia, she did the Ciudad Perdida trek: a four-day trek through the jungle when the weather jumped between hot and humid to torrential rain and back again.
Walking all day, from sunrise to sunset, through rivers, waterfalls and mud, to get to the group's next camp, her feet were blistered from the wet walking boots; she says she almost thought she wouldn't make it.
"It was nothing like I had expected it to be, but it was so rewarding and, not to sound cliché but I am a completely different person after it," she says. "I feel like it really forced me to step outside of my comfort zone and build my self-confidence, which has helped me in my work and dealings with clients, as well as developed my independence."
Age at which Katie Dowton went travelling: 20
Number of countries she visited: 3
Number of days she spent trekking: 12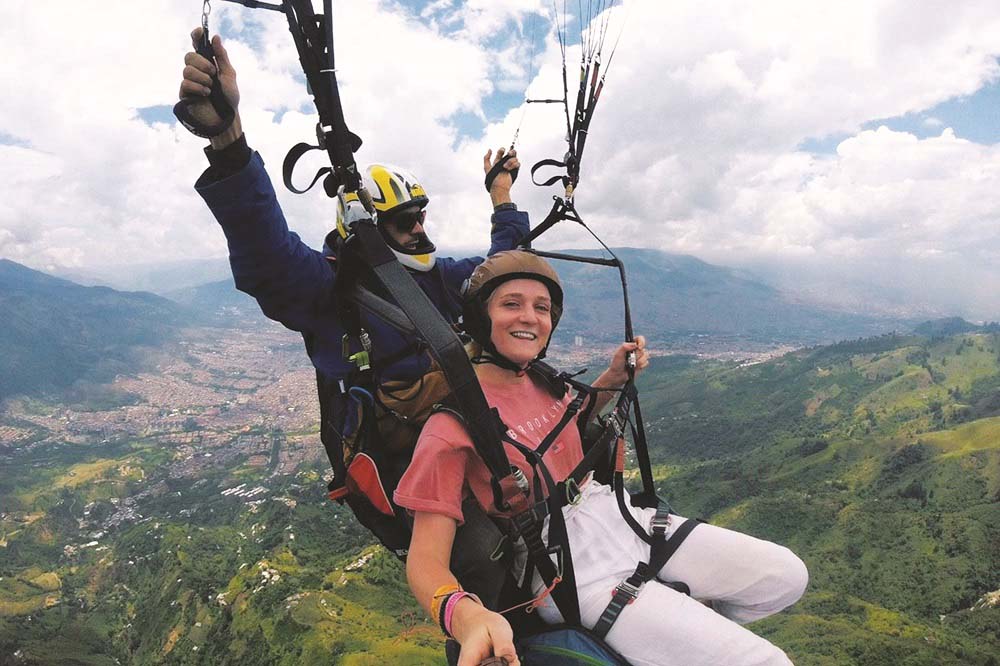 Katie Dowton says her experience of travelling was humbling and of travelling was humbling and helped her to realise how little it helped her to realise how little it takes to be truly happy takes to be truly happy