Bank branch manager fired after $37,500 scam, found unfairly dismissed

The employee was told to finalize a 'final progress payment'
ANZ rumored to be ready to snap up regional bank

Deal could see huge mortgage book added to major's existing business
SPECIAL REPORTS
2018 Commercial Lenders Roundtable
Top 10 Brokerages 2018
2018 Brokers on Aggregators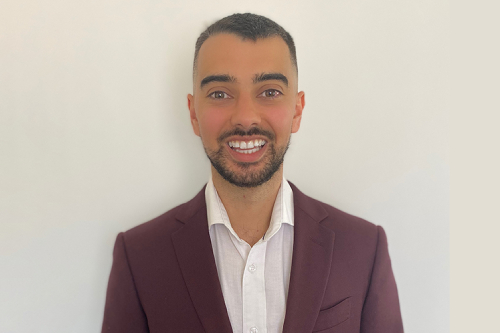 For many new brokers, starting out under the shadow of the Royal Commission would be a daunting task indeed – particularly when coupled with the COVID-19 pandemic. But, for 2021 Young Gun Grant Arbuckle, the two upheavals represented opportunities for developing best practice and streamlining systems and processes.
The new-to-industry broker started GA Finance in January 2019 after working as a corporate BDM for more than five years. Although happy in his role, the mostly B2B work left him with a desire to service the end customer. Armed with qualifications in finance, Arbuckle decided to launch his own brokerage and GA Finance Solutions was born.
While the Royal Commission created a challenging transition for many established brokers, it also offered a strong springboard from which Arbuckle could dive in and establish best practice from day one. Similarly, when COVID-19 hit, Arbuckle saw it as an opportunity to fast-track his digital processes and adapt to the rapidly changing environment.
Read more: Lessons learned from COVID-19
Arbuckle rates time management as his greatest challenge so far – one that he has largely overcome through due diligence. Working 10-12hr days, sometimes six to seven days a week in his first year on the job, Arbuckle developed the systems and processes of his business from scratch.
"One of the biggest changes last year was implementing DocuSign and digital signatures across all internal compliance documents. That immediately cut out all types of printing," he said. "I streamlined a lot of my processes, from collecting documents, to paying for services like bankstatements.com."
The changes went a long way in improving efficiency across his team, particularly in a remote working environment. He also spent countless hours making sure he understood lender policy and aggregator compliance in order to avoid any unnecessary back and forth activity with clients.
"It was very much just making sure that I was pretty well on top of what we were doing to streamline the process as much as we could," he said.
While being named a Young Gun in 2021 has been a definite highlight for the Melbourne broker, so too has been the chance to start his own team.
Read more: Mortgage Professional Australia reveals 2021 Young Guns list
"I've now got two team members with me," he said. "For me that's a huge sense of achievement."
The sports fan describes his support staff as being like his defence, since they manage the client through the settlement and provide post settlement care. He sees his role as playing the offensive, in that he is responsible for driving new business, managing stakeholder relationships and finding the best loan fit for his customers. He aspires to bring on another staff member by the end of the year while continuing to cultivate a happy workplace within his business.
But he also has a more personal goal for 2021. Starting the new year as a new dad, Arbuckle intends to separate his business life and family life a little bit more to give him more time to spend with his family.
"Growing a young family is just as important as growing a business," he said. "I live and breathe everything I do with GA Finance, but at the end of the day, the purpose of why I do this is to make sure I can live my life and enjoy it with the family – so if a goal didn't result in more family time to be the best dad that I can be, then it's all for nothing."
Related stories:
Mortgage Choice broker reveals his approach to upheaval
From bank staff to business owner